CPSU Grad School & City of Victorias collab for SIKAT CAMI benchmarking activity
With the aim of creating an avenue to share projects and best practices in the local level, The SIKAT CAMI benchmarking activity was realized last May 17, 2023 at the CPSU Main Campus Accreditation Center. This was organized after the CPSU Graduate School has been identified by the Victorias City Scholarship and Educational Assistance Committee (VCSEAC) through the City Planning and Development Office (CPDO) to be their partner in the implementation of the Skills Intensification and Knowledge Advancement Training for Community Empowerment and Active Multi-Sectoral Integration or the "SIKAT CAMI" project.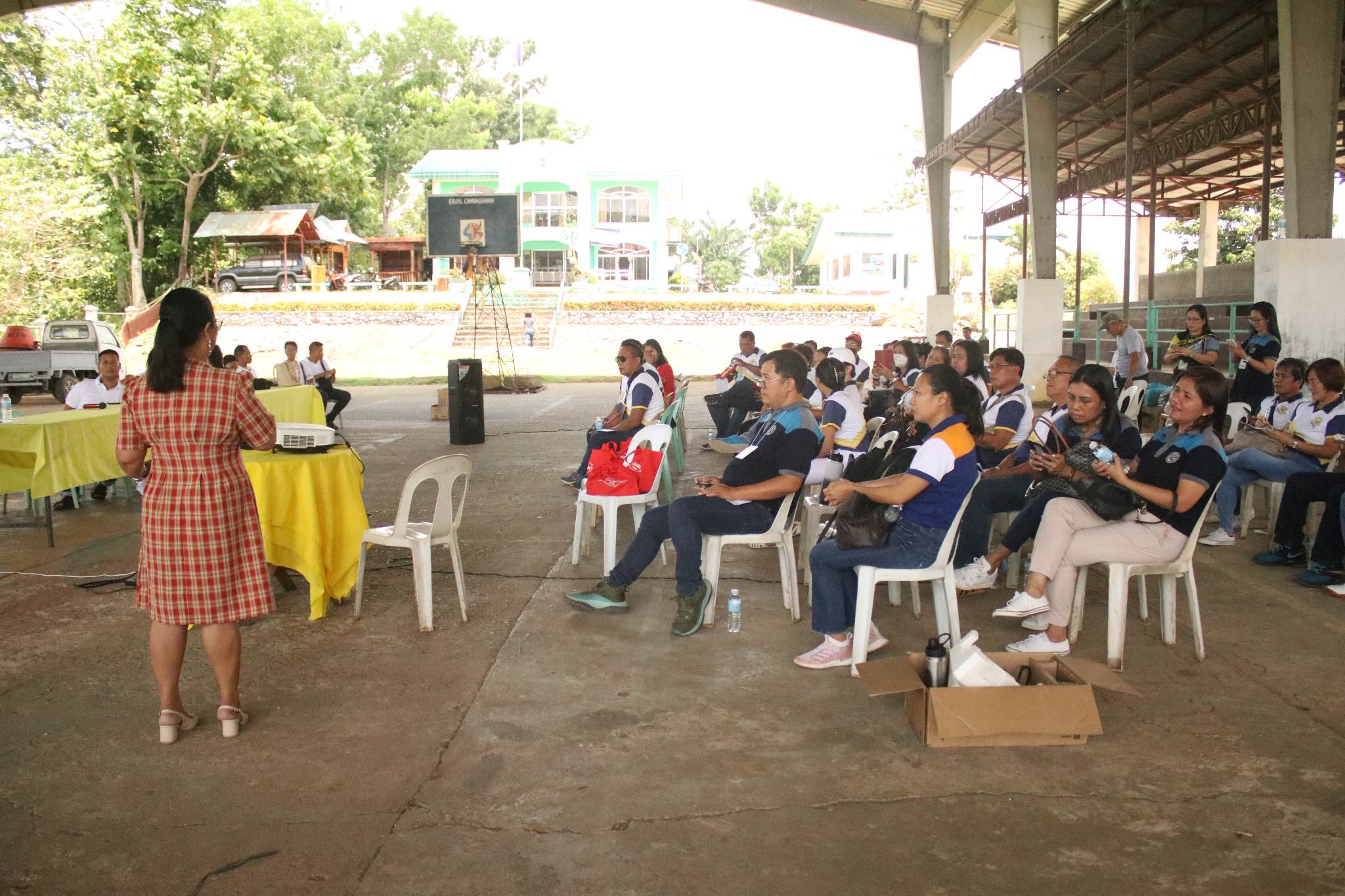 Participated by (30) identified Barangay Officials hailing from the City of Victorias, the activity aimed to introduce the CPSU community projects such as the Citronella Project, Muscovado Mill, Vermicomposting Project, Bamboo Furniture Project, and the renowned Livelihood and Community Savings Project implemented by CATAFA, as an example of how progress and development are the continual force that drives the administration to do their best to provide what's best for its stakeholders
SIKAT CAMI is a specialized comprehensive training package for local leaders in public administration and governance composed of three (3) courses: the Basic Course in Public Administration and Governance (Training Course A), the Certificate in Fiscal Administration and Public Service Management (Training Course B), and the Local Executive Development Code (Training Course C). Each course is equivalent to 12 units, and subjects are credited once the participants opt to pursue the Masters in Public Administration (MPA) degree at CPSU, given that they follow all the requirements set by the graduate school of the university.
The timeframe for the training course is approximately five months, or equivalent to one semester. The project is under the "Special Educational Assistance" category of the Scholarship and Educational Assistance Program (SEAP), as stipulated in Section 7.6 of the SEAP Ordinance.
Aside from this, it also enriches their political upbringing, as the activity offers opportunities for salient discussion about leadership and effective management skills. It creates a space where participants can draw inspiration and fuel their innovative strategies to organize useful projects in their community.
The engagement of CPSU on the implementation of the SIKAT CAMI training course initiative is proof of how CPSU works beyond its university's borders, drawing extensive marks for helping to achieve a flourishing community where all can thrive and be more productive through the leaders that are equipped with knowledge and skills to govern and provide quality service to the community.
Also present in the activity were the Barangay Camingawan officials, the CPSU administration (Graduate School officials), and CATAFA Chairman Giovanni Sandig.
The benchmarking activity at CPSU was organized by the CPSU Graduate School, headed by their Dean, Dr. Riza Stephanie A. Alfaras, together with the PEDO headed by Dr. Maryvic Pedrosa, in collaboration with the Victorias City Scholarship and Educational Assistance Committee (VCSEAC), led by VSEAC Executive Officer, Dr. Evangeline B. Alo, EnP, through the City Planning and Development Office (CPDO)
by: I. Coniendo, BSED-Sci 1/The Cenphilian
Photos & Source: Dr. R. Alfaras