CPSU, DOST launch 5M-worth CEST - "Pandayan ng Bayan" in NegOcc
Serving the underserved – This has been the advocacy of DOST and CPSU that led to their partnership in creating a community-based extension project to empower rural upland households through various S & T livelihood interventions.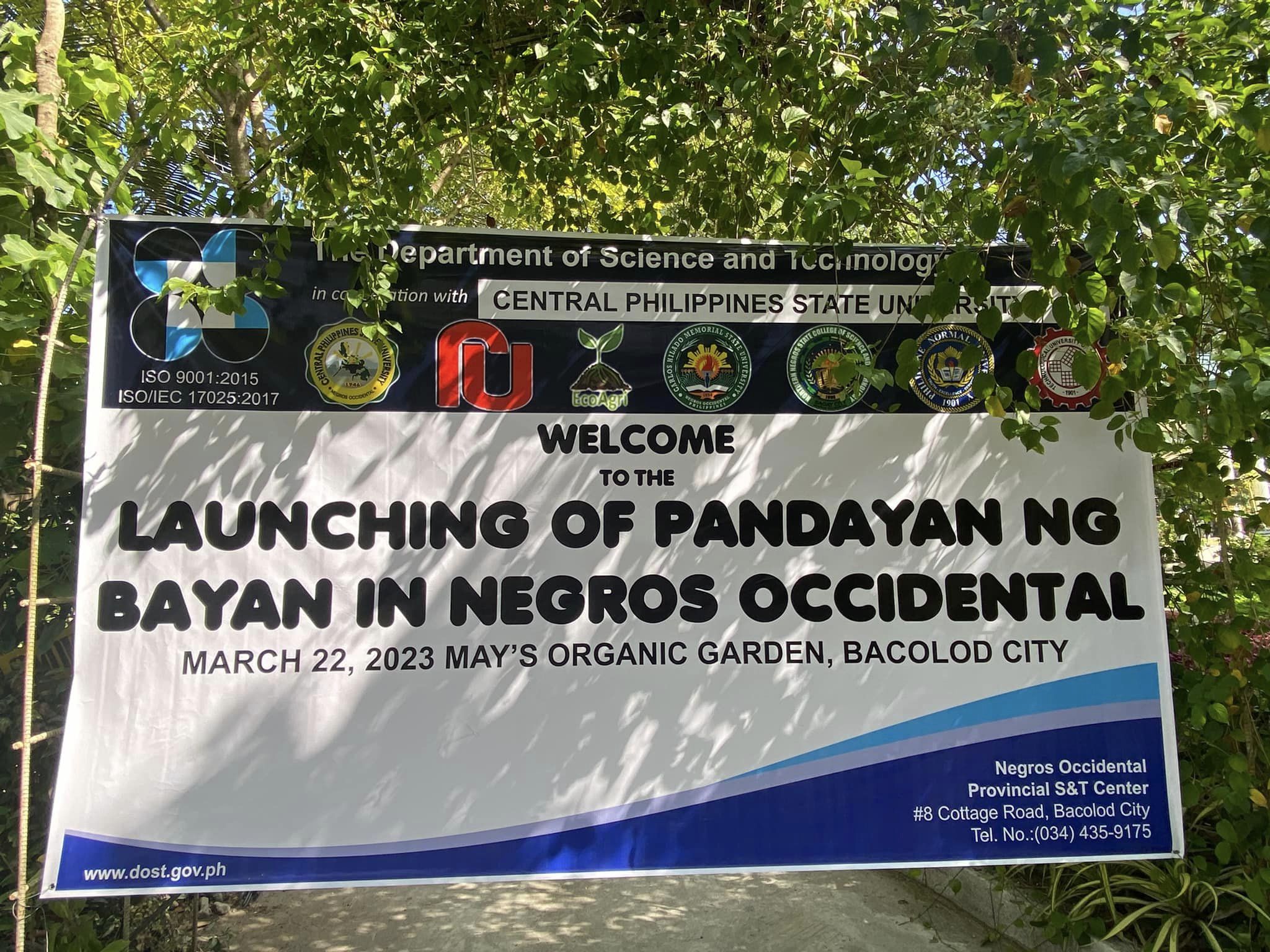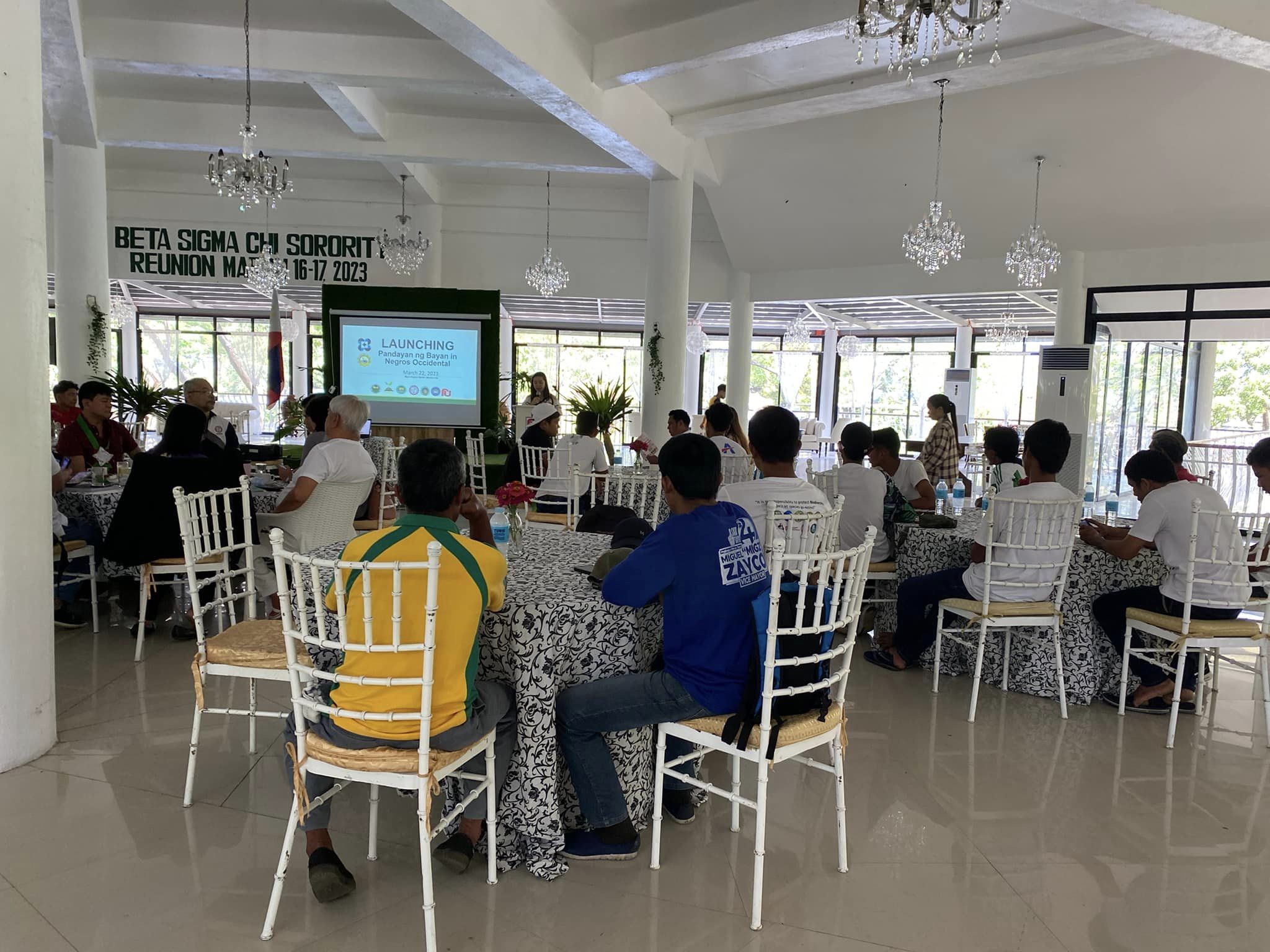 March 22, 2023 - The launching of the Community Empowerment through Science and Technology (CEST) "Pandayan ng Bayan" Program of the Department of Science and Technology (DOST) took place. This is grounded on the aim of building progressive and empowered communities that focused on five components: Economic Development, Health and Nutrition, Human Resource Development, Environmental Protection and Conservation, and Disaster Risk Reduction and Climate Change Adaptation.
With a total allocated budget of P5,089,814.40, the project's immediate action is to establish one "Pandayan" site and farmers' association in the six legislative districts of the Province of Negros Occidental as beneficiaries in the said program.
Taking the role as the implementing agency, CPSU shall ensure the efficient delivery of services to the identified project recipients. Partner agencies in this implementation are CHMSU as represented by Dr. Andrew Tan, VP for Research and Extension, TUP Visayas represented by Dr. Eric A. Malo-oy, Ramon D. Uy, Sr. of RU Foundry, NONESCOST represented by Dr. Renante A. Egcas, and PNU Visayas as represented by Dr. Meah L. Gonzaga, our Director for Center in Environment and Green Technology Education.
As stated by Dr. Aladino Moraca, CPSU president, embarking on this project will be a huge help to the local communities whose livelihoods mostly depend on agriculture and farming. This will likewise address areas in the sustainable development goals (SDGs) in terms of creating sustainable cities and communities, responsible consumption and production, and life on land.
"This is the creation of wealth at the local level. The relevance and timeliness of this project will respond to our farmers' immediate needs, as well as strengthen the government's advocacy in addressing agricultural mechanization and economic security. It will also serve as a well-spring for employment opportunities for them and their families," Dr. Moraca added.
With the CEST Program, farmer-beneficiaries are expected to be capacitated in the manufacture and fabrication, repair and maintenance, and replacement of parts of simple agricultural tools and equipment, as well as be adept in designing and assembly of appropriate tools and equipment needed in the agricultural sector.
Among those present at the said launching were Dr. Angelie Rose Lumba, R & D director, Dr. Jimmy Degillo, Extension and Community Services director, Dr. Maryvic Pedrosa, Director of PEDO, along with CPSU personnel Dr. Aubrey Ginelle Rallos, Mrs. Genalin Mangao, Dr. Hanzel Pedrosa, CAF dean, Sir Rhaprap C. Tondo, Ms. Ma. May Opino, and Ms. Essah Mari P. Delavega.
By: R. Normor, M. Matunding – ABEL 4 OJT & J.A. Emoy – The Cenphilian Publication
Photos: J. Degillo