Castro, Bacolod and Oquias travel to Thailand for partnership with Phranakhon Rajabhat University (PNR)
Seeing how academic programs and services are now being delivered beyond national borders, CPSU expands linkages with international universities for broader scholastic mobility as this has become a priority trend in the country's education landscape today.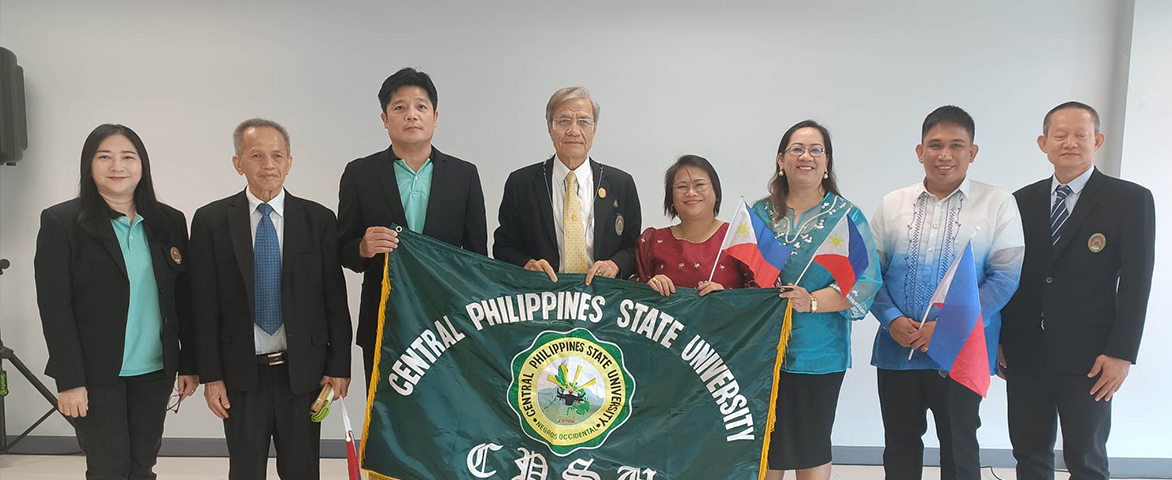 Recently, the CPSU team represented by Prof. Eleanor F. Castro, Ph.D., Director for Curriculum Planning and Development, together with Dr. Michael M. Bacolod, Dean of the College of Arts and Sciences, and Mrs. Joehaida S. Oquias, research coordinator of the College of Teacher Education visited Bangkok, Thailand to ink partnership with Phranakhon Rajabhat University (PRU).
Highlights in the said partnership sealed last March 24, 2023 focused on forging academic cooperation between the two institutions, such as the exchange of lectures for the academic growth of the two institutions; the exchange of staff and students for further study, and the development of research; development of specific training programs and supervision for academic staff; and other related activities as may be mutually agreed by two parties.
Also representing PRU is Assoc. Dr. Prof. Preang Kitratporn, president of PRU, together with Prof. Dr. Yongyut Khamkong, the deputy director of PRU research and development institute, and Asst. Prof. Dr. Anantakul Intarapadung, PRU R & D institute director, among others.
Prior to the signing, an Orientation and Welcome Program Linkage and Partnership between PNRU and CPSU took place last March 23, 2023. One of the schools the team visited was the Panyapiwat Institute of Management where Dr. Castro, one of CPSU delegates, was given the opportunity to be among the invited speakers on the topic, "Internationalization Initiatives of ISUFST". This was based on their conference theme, "Learning from Our Asian Neighbors: 'The Philippines in focus'".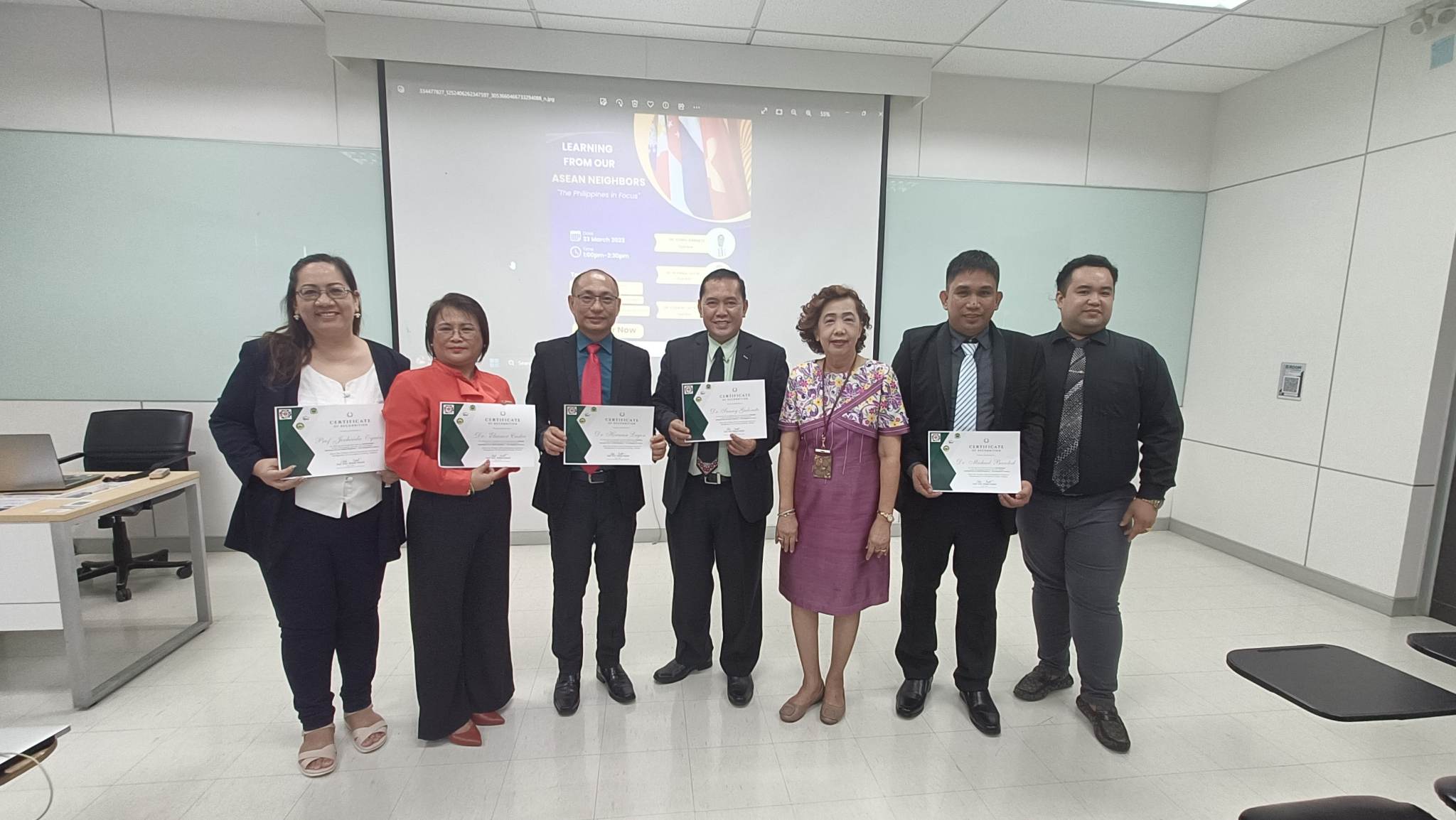 Other speakers were Dr. Sunny Gabinete on the topic, "A Quick Look at the Philippine Educational System," and Dr. Herman Lagon, who spoke about the Philippine Qualification Framework.
This move of the University toward internationalization will surely be one significant leap in realizing its mission as one of the hallmarks in producing globally competitive graduates in the years to come.
By: M. Matunding and R. Normor- ABEL 4 OJT & J.A. Emoy – The Cenphilian Publication