Bureau of Immigration-Bacolod conducts on-site evaluation at CPSU Main Campus for future international student exchanges
March 04, 2023 - The Bureau of Immigration, Bacolod Field Office conducted an on-site inspection in the CPSU Main campus premises, facility, and infrastructures, as a significant part of the latter's application for Accreditation and Authorization to accept international students under the CHED program.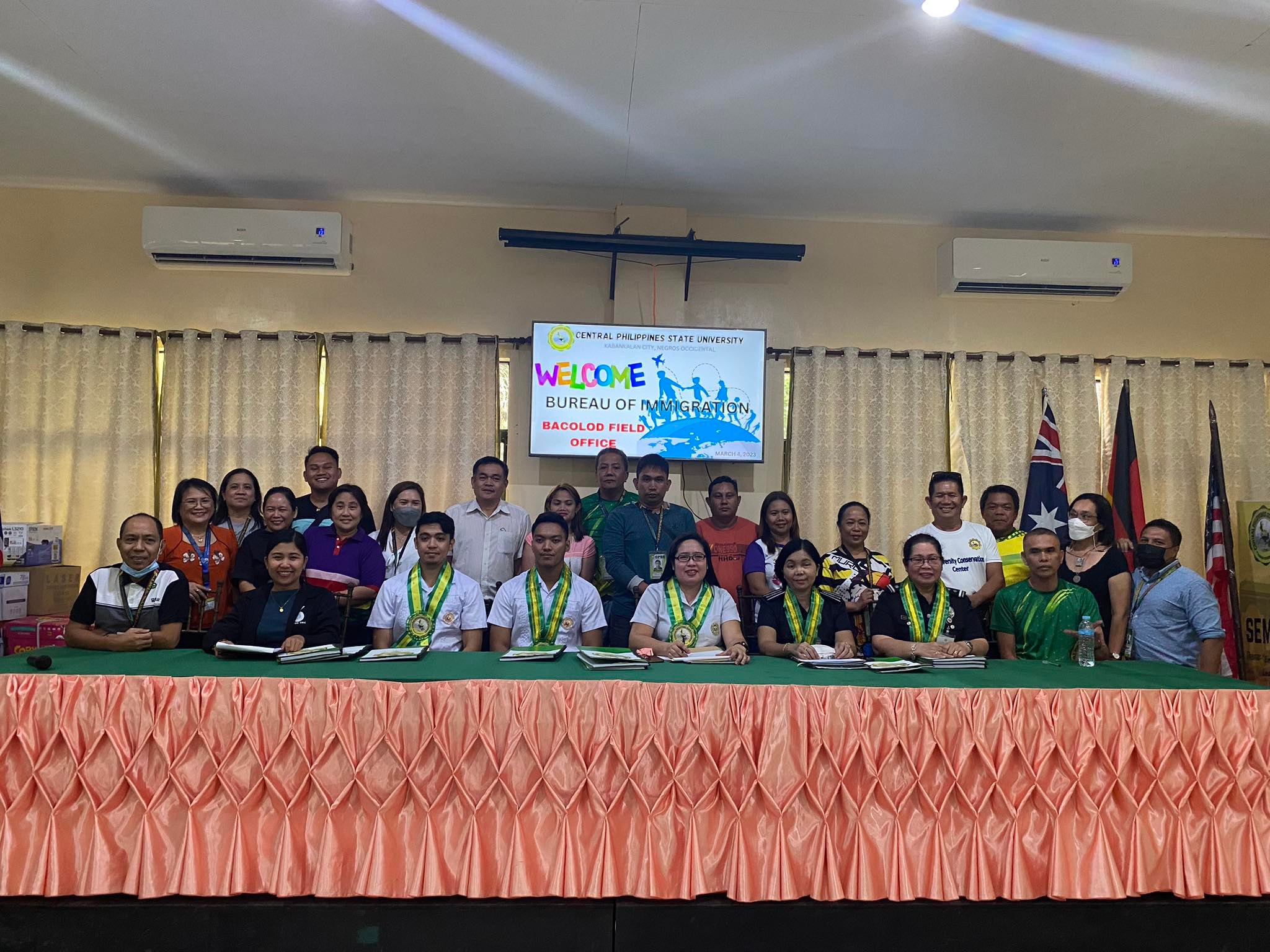 CPSU President, Dr. Aladino C. Moraca, warmly welcomed the guests and stated the aim of the said activity. In his talk, he acknowledged the need for internationalization in higher education institutions to meet today's current educational demands as a hallmark in producing globally competitive graduates fully capacitated to meet international competencies relevant to students' and personnel's chosen fields.
"As academic programs and services are now being delivered across borders, the institution expresses its strong intent to adapt to these challenges and fast-track its process and facilitation of student and personnel international mobility as this has become a priority trend in the country's education landscape today."
The presentation of the purpose and mechanics of sight visit inspection followed. The Immigration team was headed by Ms. Mita Chuvy A. Arguelles, Alien Control Officer, together with Ma'am Ma. Lolita May L. Apuhin, Ma'am Jennifer R. Sanchez, Sir James B. Villacarlos and Sir Rommel Ationg.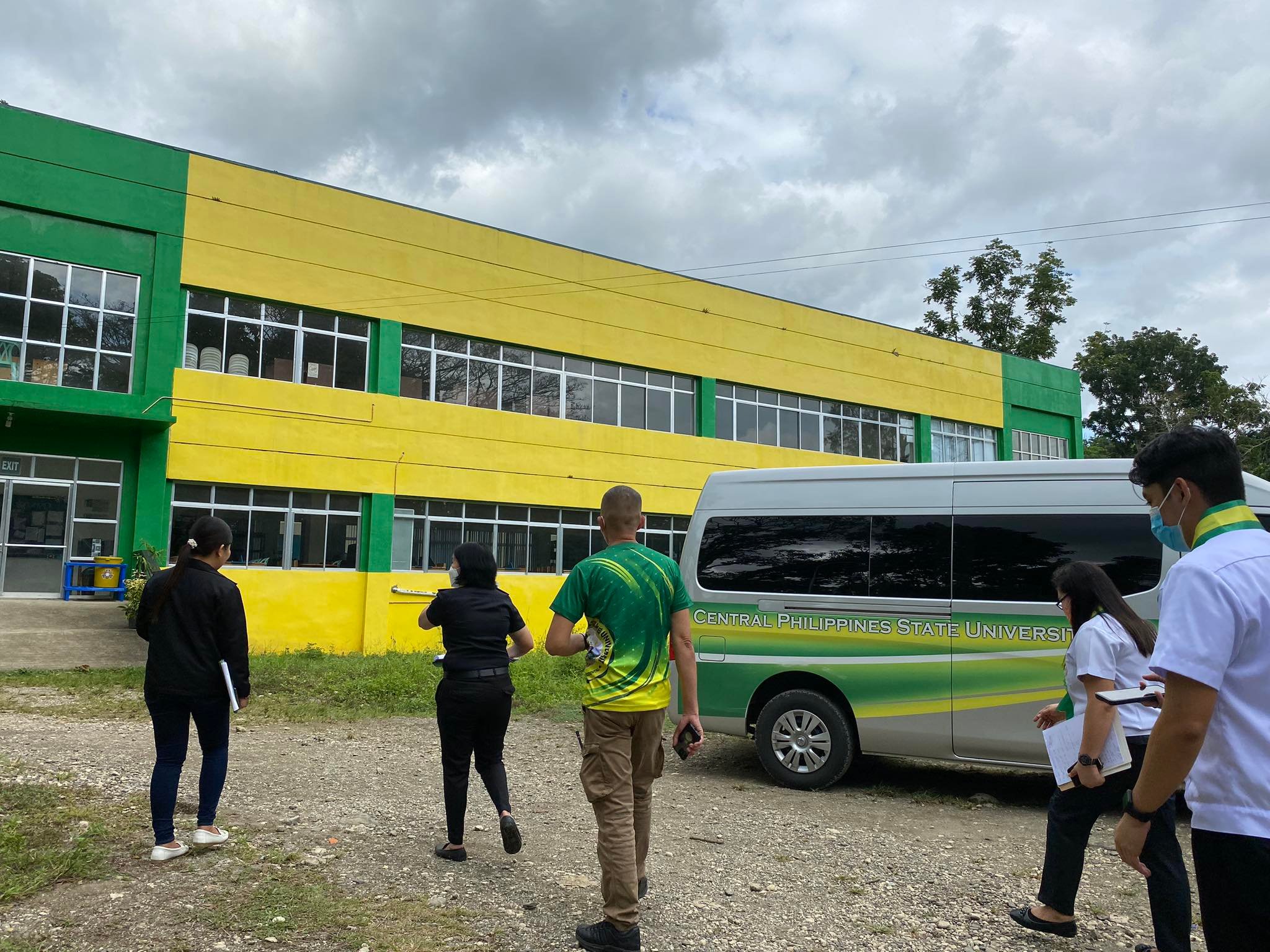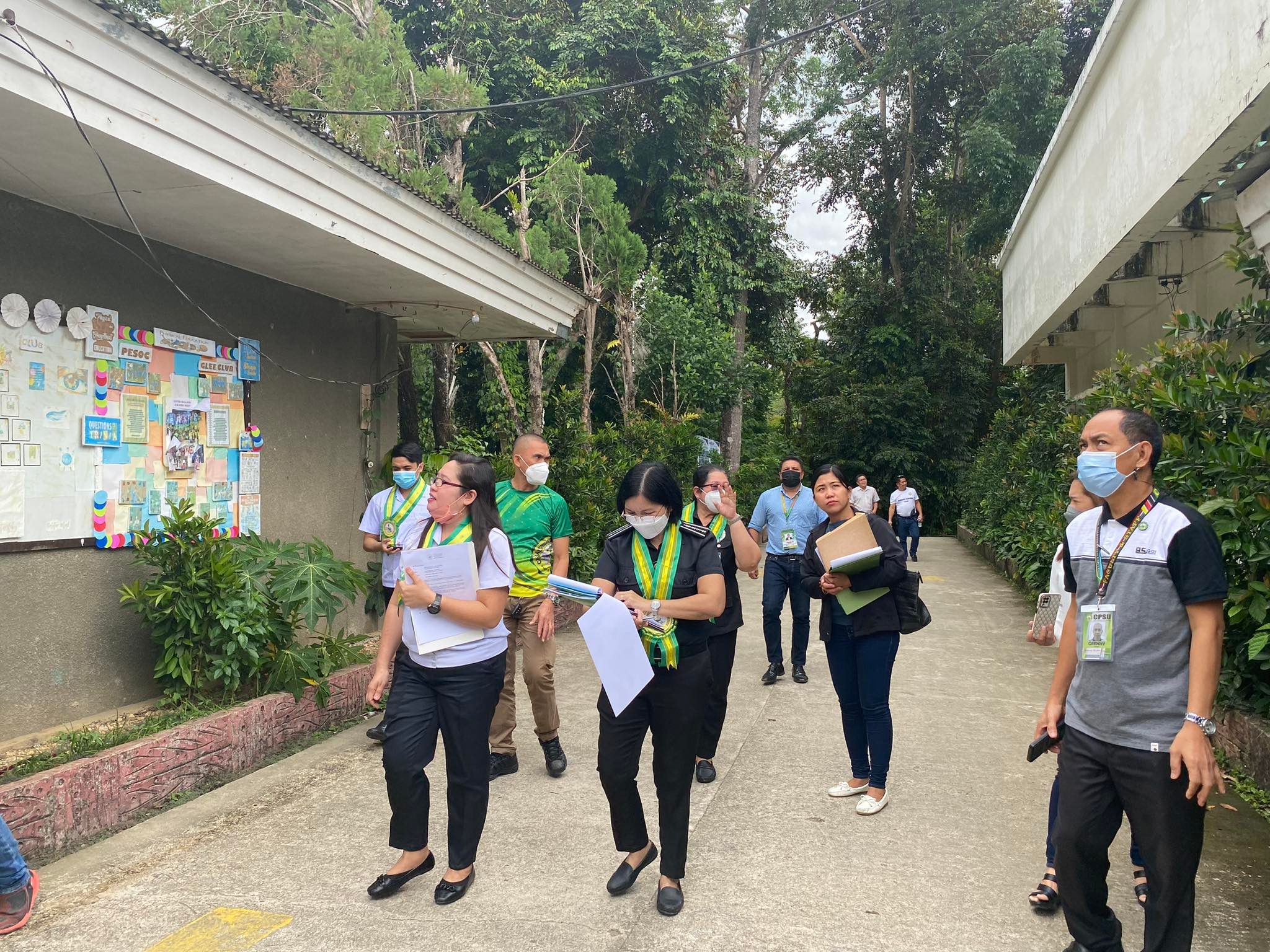 As the team did the ocular inspection around the premises, they particularly visited the COTED building, VOAG, Accreditation Center, Cultural Heritage Center, swimming pool, Admin building, CAS department, gymnasium, ROTC office, Physical Education Office, Bangkal Dormitory, Information Technology Department, Library building, Mount Ballo Hall, Mini Hotel, University Clinic and the Agriculture and Forestry Department.
VP for Academic Affairs, Dr. Fernando Abello stated how this endeavor will give global impact, especially in the foreign exchange of students and personnel with international partner schools.
VP for Administration and Finance, Dr. Marc Alexei Ceasar B. Badajos, also expressed his appreciation and acknowledgment for the support and contribution of everyone in the said undertaking noting that this will be a vital leap of the University towards internationalization.
The realization of the said activity is spearheaded and facilitated by Dr. Joean Mae Escober, Director for International Affairs. Also present in the said event were the Dr. Grenny Jungco, Quality Assurance Director, deans, campus administrators, directors, and heads of the various offices in the main campus.
By: M. Matunding & R. Normor- ABEL 4 OJT, & J.A. Emoy - The Cenphilian
Photos: J. Escober