College of Business and Management breaks the ground for 24.2M CBM building
"It all started with a vision. And now, in this very ground, a dream will be starting…" were the words of CBM Dean Sheila A. Ignacio during the groundbreaking ceremony for the construction of the two-storey College of Business and Management (CBM) building at Main Campus, along Abada Avenue last March 1, 2023.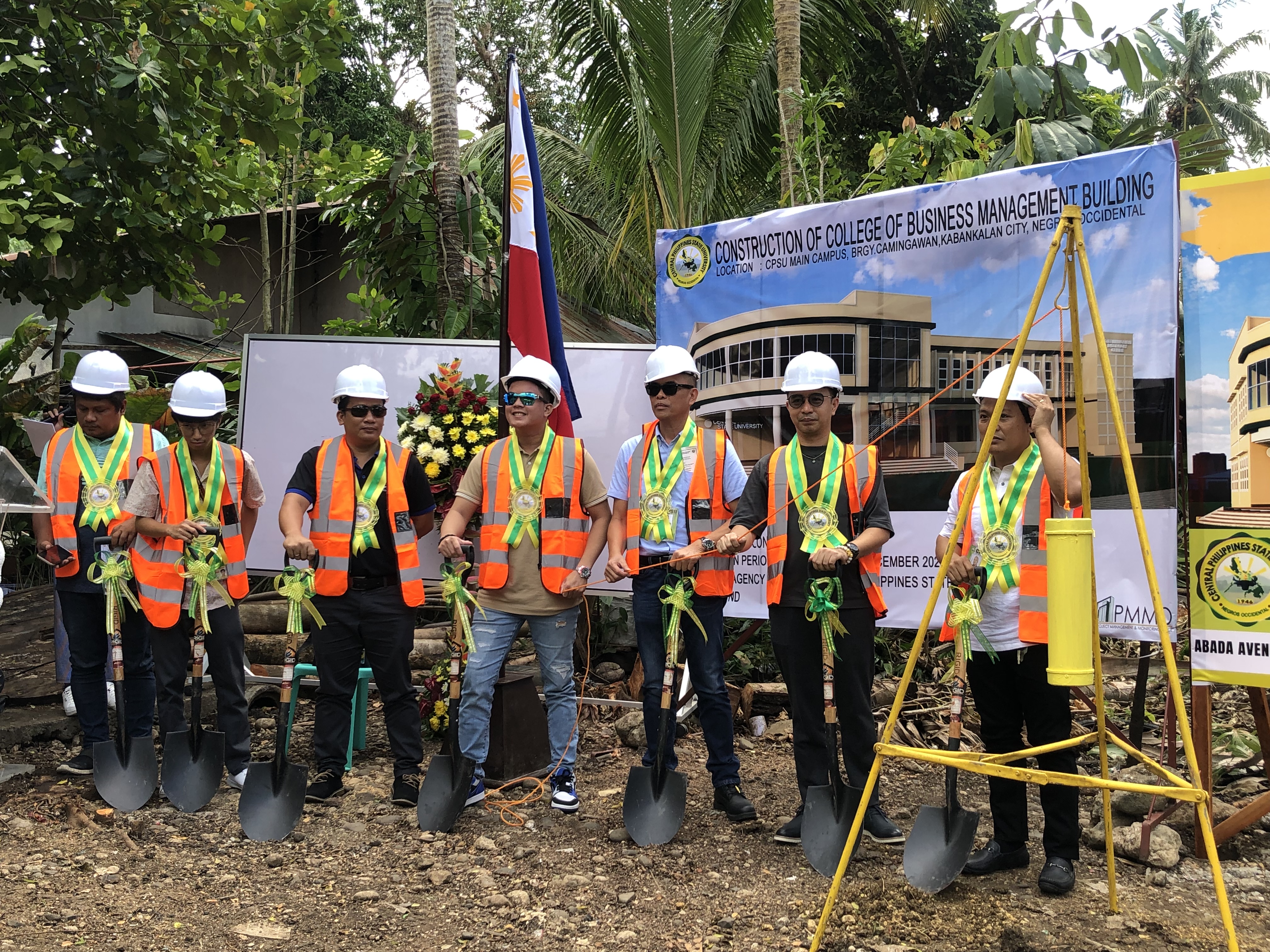 As she quoted Coe's words, she highlighted that is not the beauty of the building one should look at, but rather, the construction of the foundation that will stand the test of time.
VP for Admin in Finance, Engr. Marc Alexei Caesar Badajos further amplified during his speech that the said project has long been overdue since 2017. A series of proposals, revisions, and obstacles, including the challenges brought by the pandemic, were all being hurdled before finally commencing the milestone.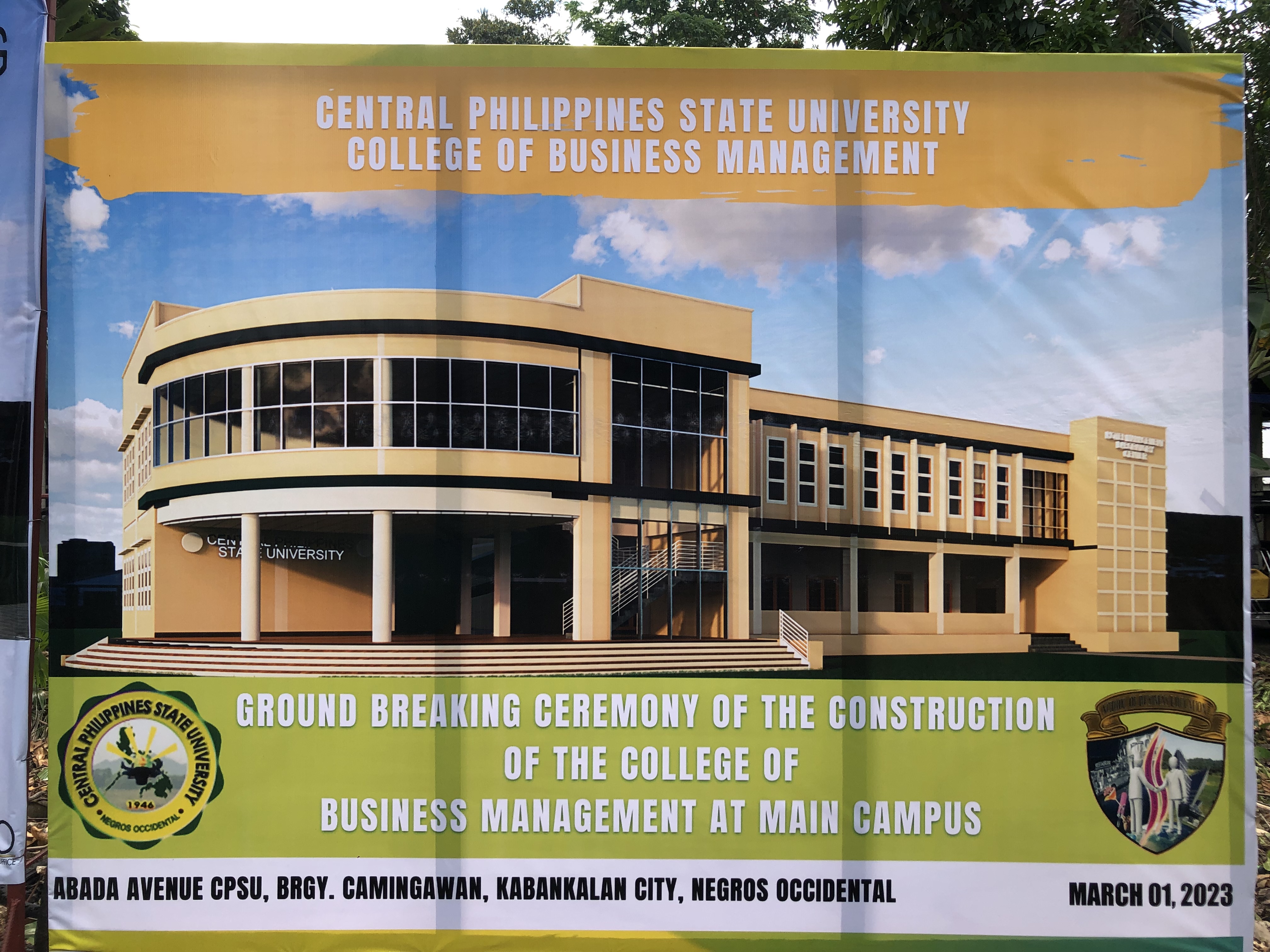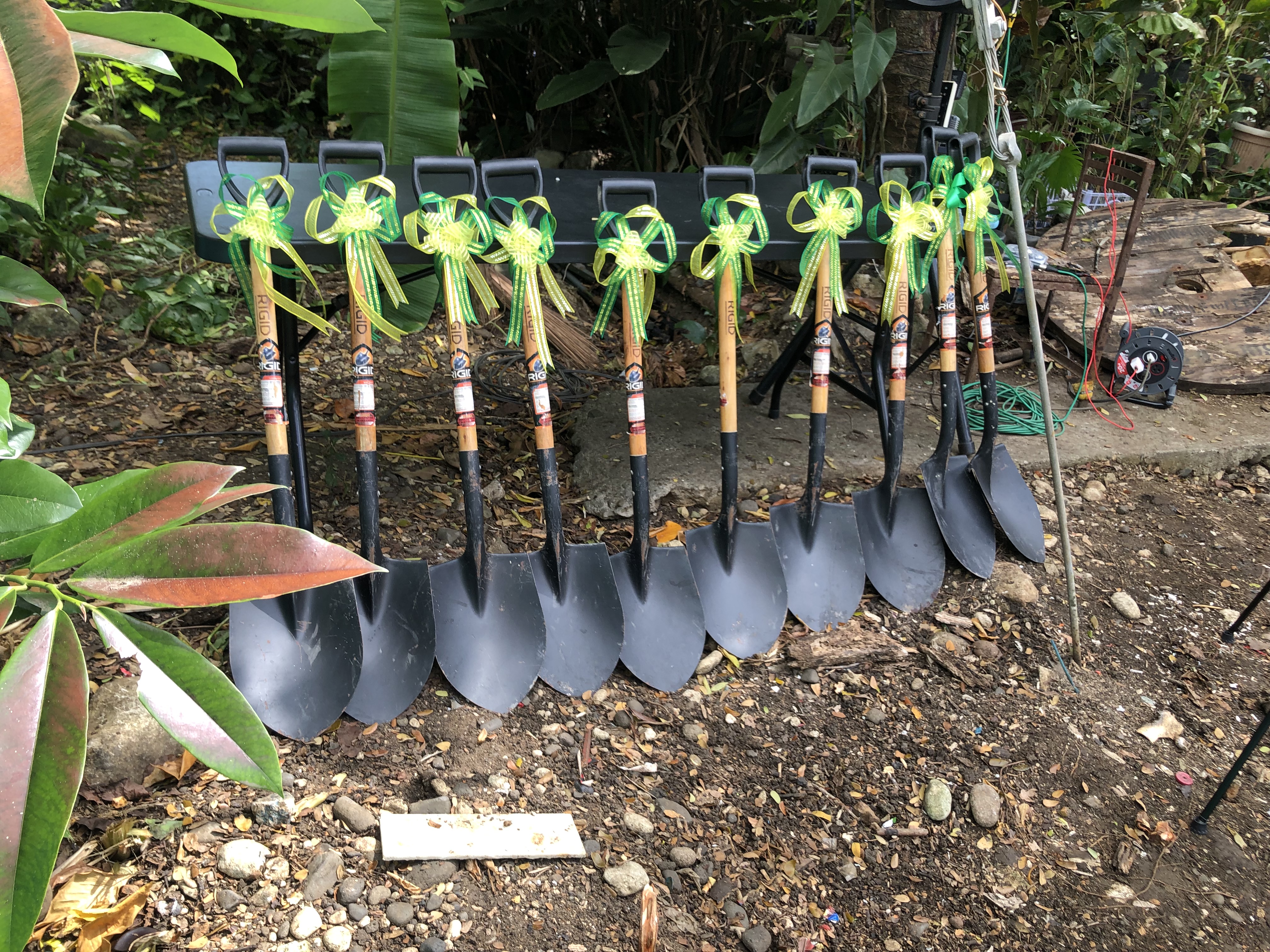 "This is the realization of our dreams for CBM. This building will show that you [students] will no longer be called squatters. You are no squatters anymore, you have an area of your own to learn, to develop, to build your dreams. This is something that we can call our own and something that we can be proud of," he further stated.
Dr. Michell L. Acoyong CESO VI, OIC and Schools Division Superintendent of Kabankalan City Division, voiced his hopeful message saying, "This is an investment. A home, a hub of learning, discovery and growth."
Likewise, Sipalay City Councilor, Hon. Ralph Alvarez representing the Office of the 6th District Representative Congresswoman Mercedes K. Alvarez-Lansang, gave his message on the memorable event. With optimism, he looks forward to the fulfillment and success of this project. Expressing how close CPSU is to his heart being his alma mater, he committed to extending any assistance he could offer in the future.
"I understand how exhausting it is for a student to not know where to settle because I have been in that situation back when I was a student of this Alma Mater. I hope this building will produce thousands of businesswomen and businessmen for their bright future and for a better economy. Because at the end of the day, after finishing a degree, businesses will become a sustaining investment," he added.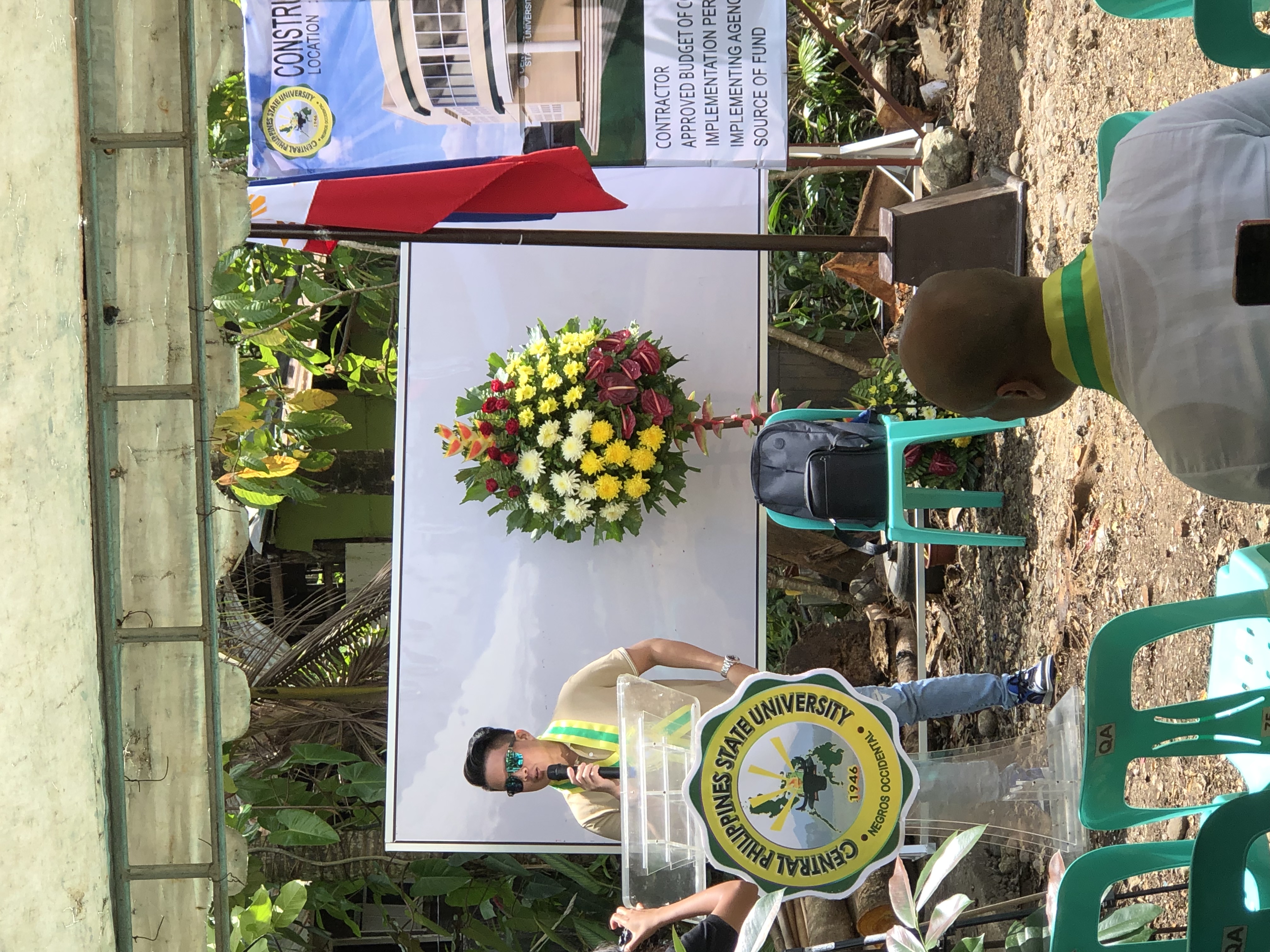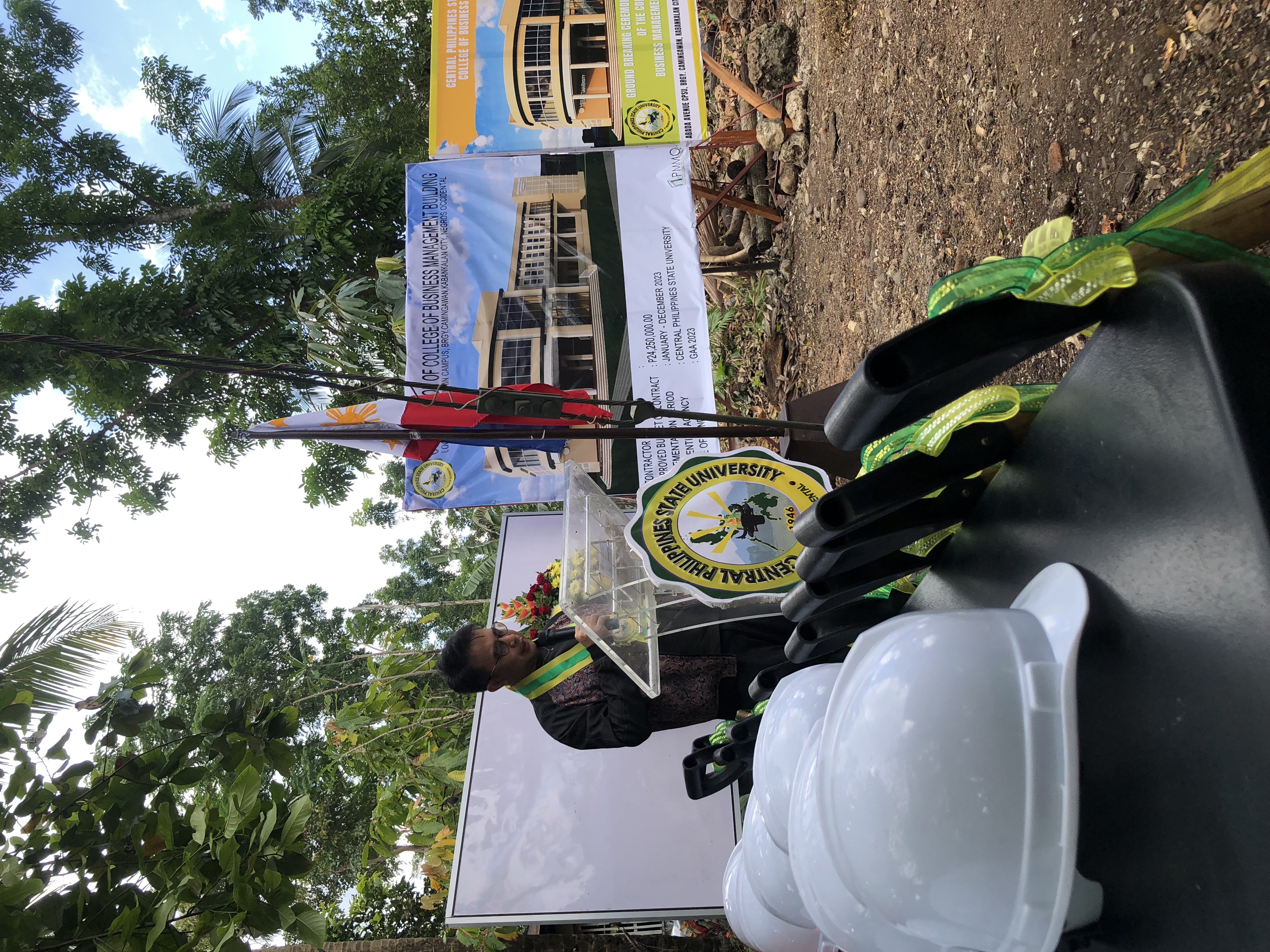 CPSU key officials and honored guests then wore their hard hat, safety vest and grabbed shovels during the ceremonial laying of the capsule that contained the treasured blueprint of the building.
Vice President for Academic Affairs, Fernando D. Abello concluded the program with high hopes and astounding vision that this structure, the CBM building, will be a place of growth and development for students, where they can reach greater heights in the pursuit of their dreams.
Witnessing the said ceremony were CPSU deans, directors, office heads, faculty, staff and students.
By: A.Deogracias, BSED- Science 1 & J.A. Emoy / The Cenphilian Publication
Photos: Rea Normor & Melchie Matunding – ABEL 4 OJT students