HIMALIKASFA farmers graduate in the 5th FFS training
After 16 weeks of hard work, thirty-six (36) farmer-participants of the 5th CPSU-CAF Farmers Field School (FFS) successfully completed the training course on Organic vegetables production. Their graduation rite was held on December 14, 2022 at the Accreditation building, CPSU main campus. The activity was spearheaded by Mr. Arnel Calago, Dr. Maryvic Pedrosa, director for production and enterprise development, in collaboration with Dr. Hansel Pedrosa, CAF dean, Dr. Noel Dayono, GAD director, Mr. Jundel Gonzaga, together with Engr. Canonoy from the City Agriculture Office, Mr. Albert Piera, Mr. Antonio Siroy, Mr. Jasper Parcon. Camingawan Brgy. Captain Hon. Rico Regalia who witnessed the culmination of the entire activity.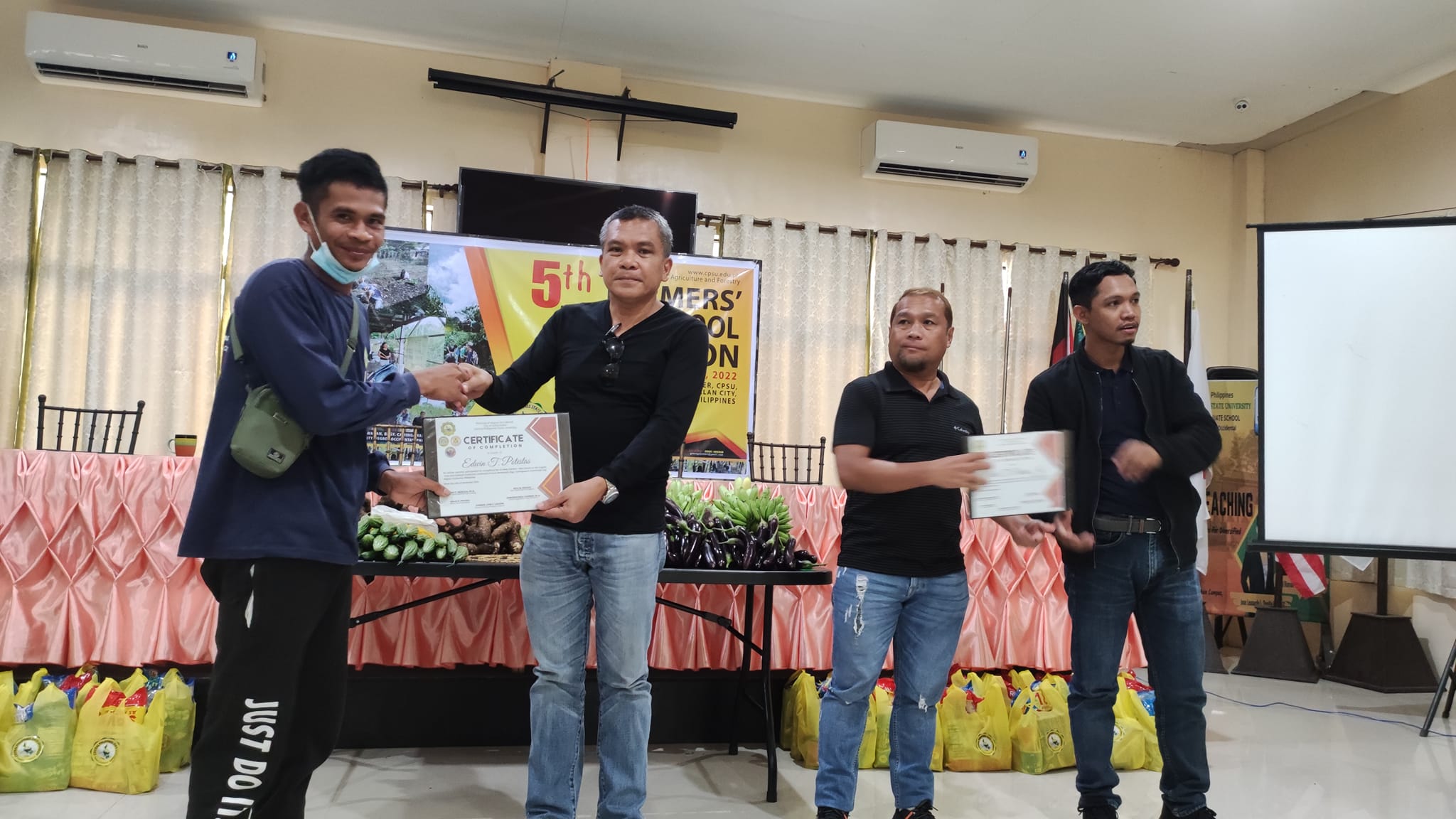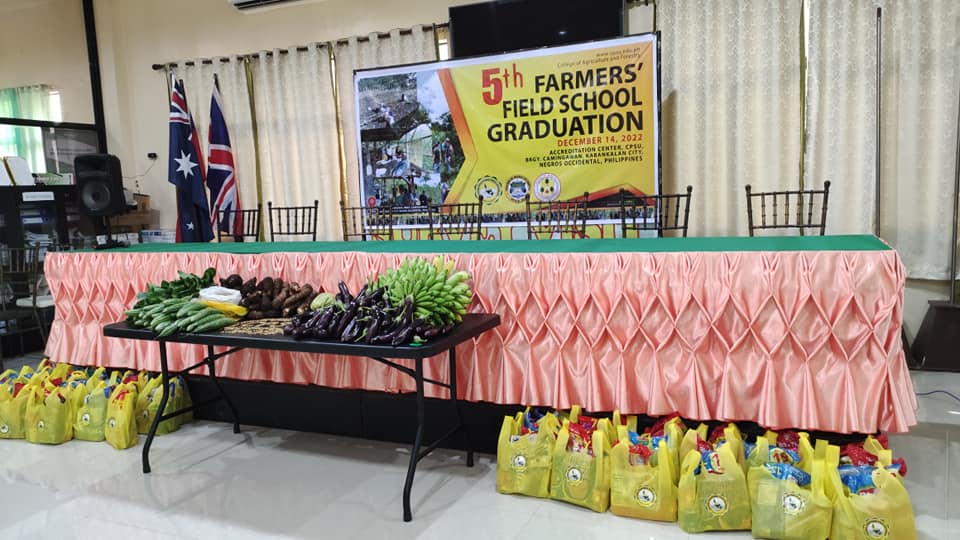 FFS or the Farmers Field School is one of the extension programs of the university under the College of Agriculture and Forestry (CAF), designed to provide skills and livelihood assistance to isolated communities and households who have the heart to learn and apply organic farming.
The participants in this fifth batch of trainees were the HIMALIKASFA, which stands for the farmer association covering three puroks, the Hinawanan, Matangguilon, and Lika, headed by Mr. Bobby Samson, and the Extension Director Dr. Jimmy Degillo, in partnership with the Office of the Provincial Agriculturist, City Agriculturist Office (CAO) - City of Kabankalan, and Brgy. Camingawan.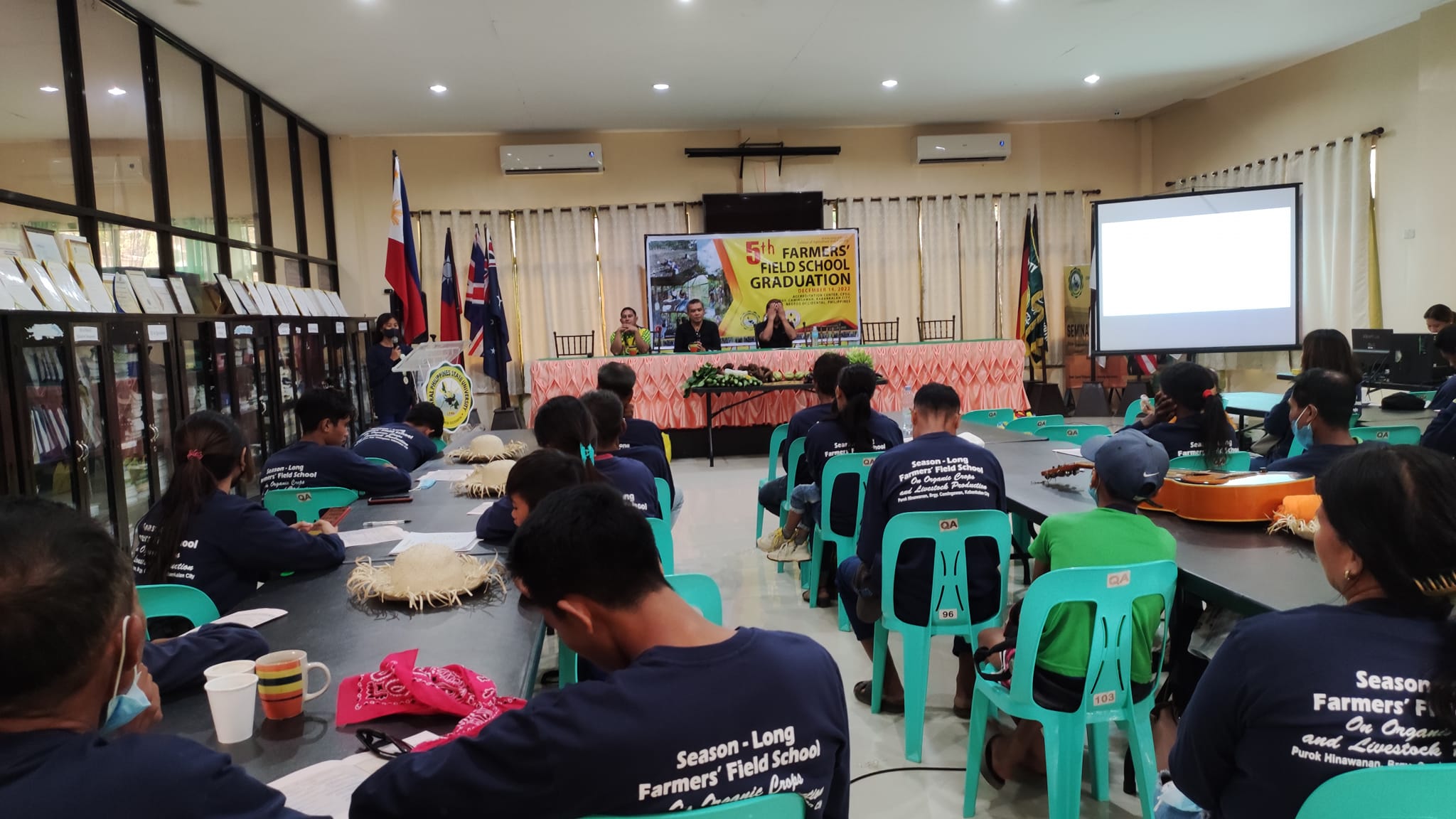 Known as a "school without wall", FFS conducts actual field classes aiming to teach farmers about conservation agriculture, organic fertilizers, as well as provide seminars on independent community leadership and financial literacy, presenting the Agro-system analysis, where insect tests are introduced to identify beneficial from non-beneficial insects as well as plant diseases.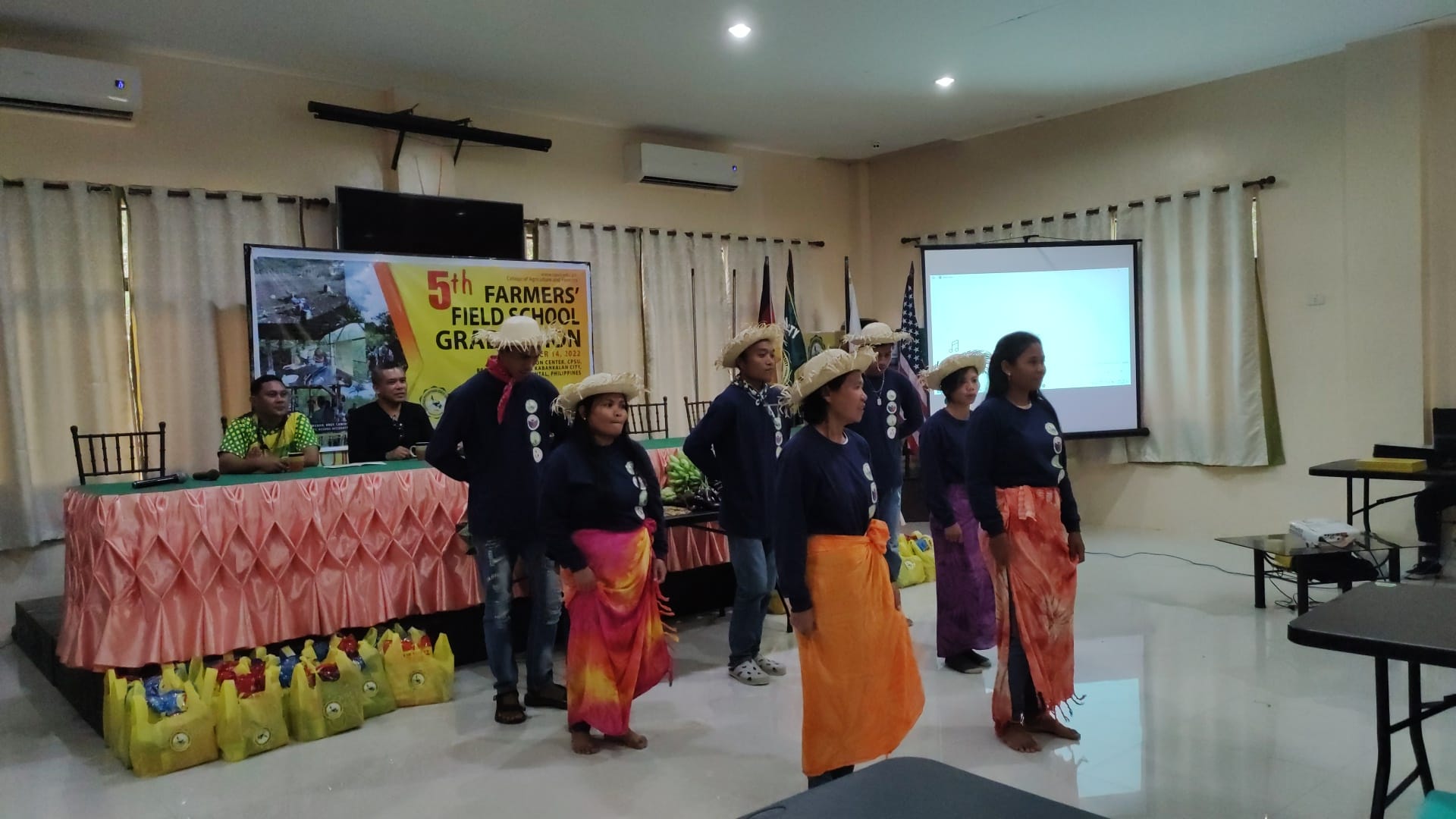 The very core of the program is to bridge the community to the government by introducing life-changing programs to modify their lifestyle as cultivators. Various partners also assist in its realization including non-governmental organizations, such as the alter trade. After graduation, possible prospects for the graduates is the NC2 training from TESDA to widen their employment opportunities related to their expertise.
This initiative is among the goals of the university under the leading of Dr. Aladino Moraca with the goal to reach out in a way that people are not spoon-fed but are given the chance to work decently for the benefits that they deserve. Given that this program is without age limit, FFS desires to have more graduates from this year onwards.
By: C.F. Francisco, ABSS 2 / The Cenphilian Publication
Photos: A. Calago & M. Opino
Source: A. Calago