CPSU joins campaign to end Violence Against Women
Central Philippines State University celebrated its December Convocation by joining the observance of the 18-day campaign to End Violence Against Women (E-VAW) held last December 12, 2022 at the Clemente Sports Complex.
Its in-house speaker, Dr. Pilipinas Ma. D. Jareno, dean of the Office of Student Services and Affairs, who is also the vice-president of WSAP-National, and the former GAD director, emphasized the role of CPSU towards achieving a safe society for every stakeholder that strives for equality.
"I am proud to say that there have been zero rape cases or any form of violence against women here at our university. CPSU has been true to its mission of being a gender-sensitive institution that safeguards the rights of its stakeholders," Dr. Jareño stated.
Joined by both personnel and students, the said event instilled women's empowerment and unification towards a VAW-free community. It also featured salient discussion regarding women's rights, followed by an open forum to affirm and cultivate students' knowledge regarding the existing rights of women and provisions of the law. A photo opt also occurred while everyone participated through a hand sign in support to the said campaign. Furthermore, various representatives from all departments did the symbolic signing as affirmation of their support for a VAW-free Philippines.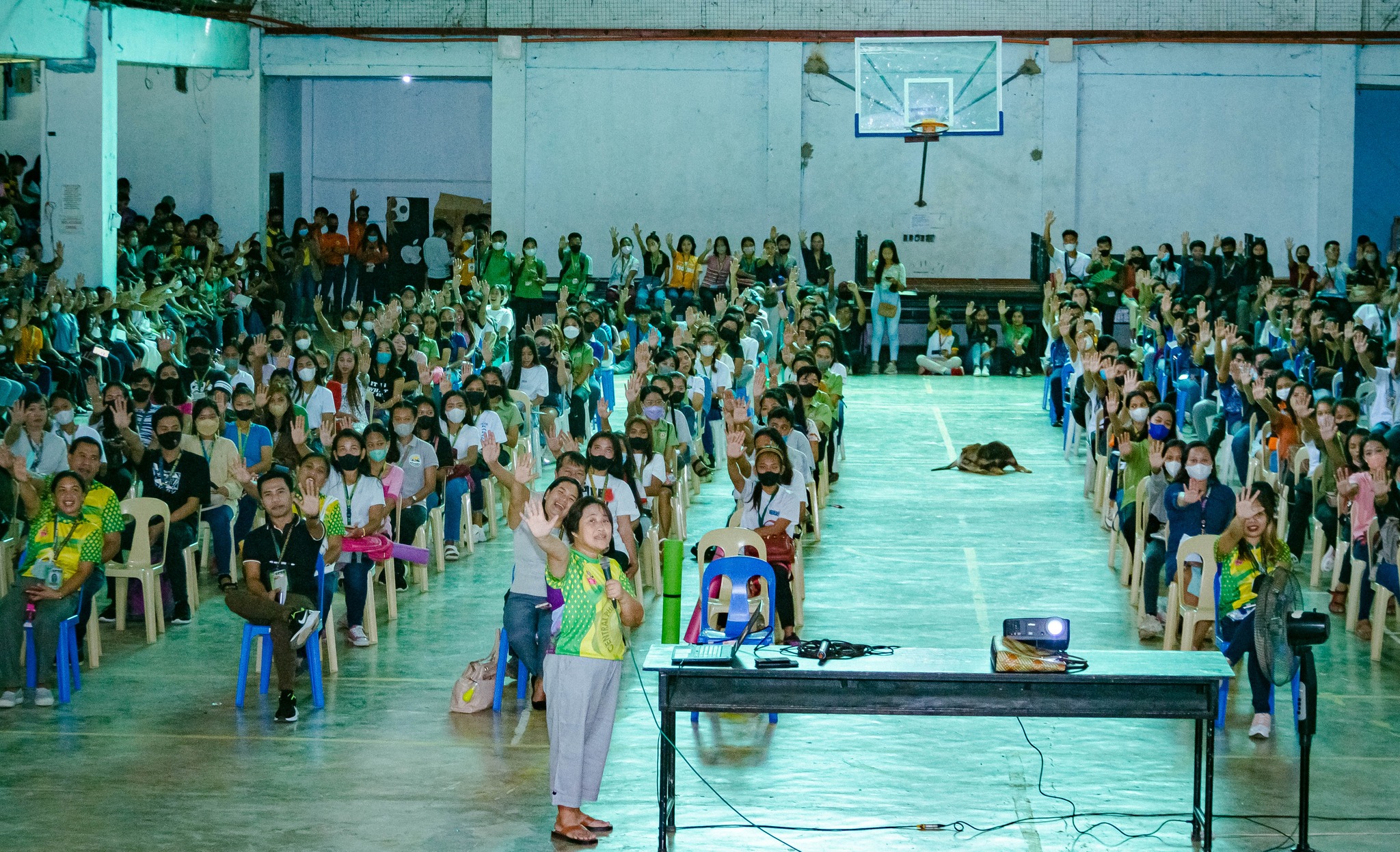 This activity is realization of the University's commitment as it strengthens collaboration of everyone to fulfill the vision of a community free from gender-based violence. It instilled the universal principle that all beings must be respected, and women have the innate power and inimitable abilities that are needed by human society to strive and survive.
The said event was facilitated by the Office of the Student Services and Affairs headed by Dr. Pilipinas Ma. D. Jareno, and sponsored by the College of Criminal Justice Education together with the Supreme Student Government headed by SSG Federated President Hon. Frij Bimbao, Future Leaders of the Philippines.
By: I. Coniendo, BSED-Science 1 / The Cenphilian Publication
Photos: CPSU-OSSA