CPSU holds 72nd Commencement Exercises
August 25, 2022 - Colorful umbrellas painted the green football field as in-person graduation resumes in Central Philippines State University - Kabankalan City. Attended by eight hundred and seventy proud graduands across all baccalaureate programs, the said event is considered as a momentous and historic ceremony being the first physical graduation rites conducted since the outbreak of the COVID-19 pandemic.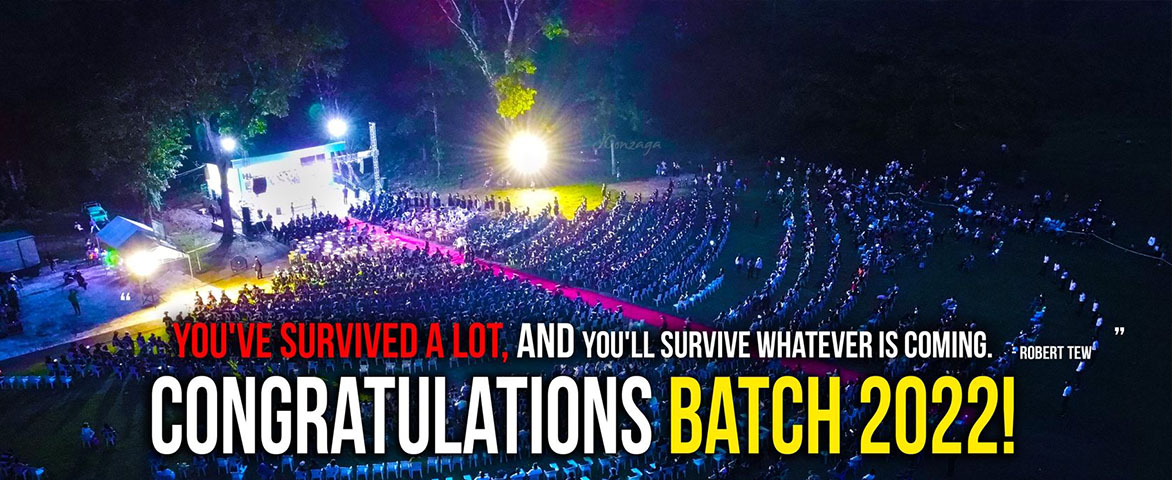 With the theme, "Graduates 2022: Realizing Life Goals through Professional Efficiency," the event was graced by Atty. Alexander L. Lacson, commencement speaker, who emphasized on self-leadership and pure service to the people, among others.
"Make the world respect Filipinos through you," a challenge he sowed to the graduating class as they were about to venture beyond the avenues of their Alma Mater.
Kabankalan City mayor Hon. Benjie Miranda likewise delivered his message during his inspirational speech highlighting on the importance of coupling dreams with hard work. He iterated to everyone how dreams, when combined with industry could result to success.
"Libre ang mangarap," were the words he left to the future professionals as he related his personal story being a boy from the mountainous barangay of Kabankalan.
Presentation of the graduates by the University Registrar, Sir Ronelo Lobrique, followed. They each went to the stage to receive their diploma, starting from the College of Agriculture and Forestry, College of Arts and Sciences, College of Business and Management, College of Computer Studies, College of Criminal Justice Education, College of Engineering and the College of Teacher Education.
Students with exemplary academic standing were likewise given recognition. In all, there were a total of fifty-seven Latin awardees, comprised of three (3) Suma Cum Laude, 50 Magna Cum Laude, and four (4) Cum Laude, proving how hard work and dedication are met with meritorious rewards.
The Valedictory Speech was delivered by Joshua T. Salas, AB Social Science student, who obtained the Highest Academic Honors. Speaking on experience, he shared how commitment amid the pandemic fueled him to push further in his studies, and in return inspired everyone to aim higher for the goals ahead.
The said solemn event was witnessed by the graduands' parents, guardians, and personnel of the University.

By: J.A. Emoy & A. Gako, BSABE IV -TCP EIC