CPSU-COTED conducts training on IMs production to child development workers of Kabankalan
"Training on IMs Production and Development-Phase 3: Instructional Materials for Interactive Teaching and Integrative Learning" As one of the objectives of the University Extension and Community Office be carried through, the Phase 3 of the seminar-workshop was conducted for the Child Development Workers of Kabankalan City last April 27-29, 2022 at Kabankalan City Hall -Function Hall.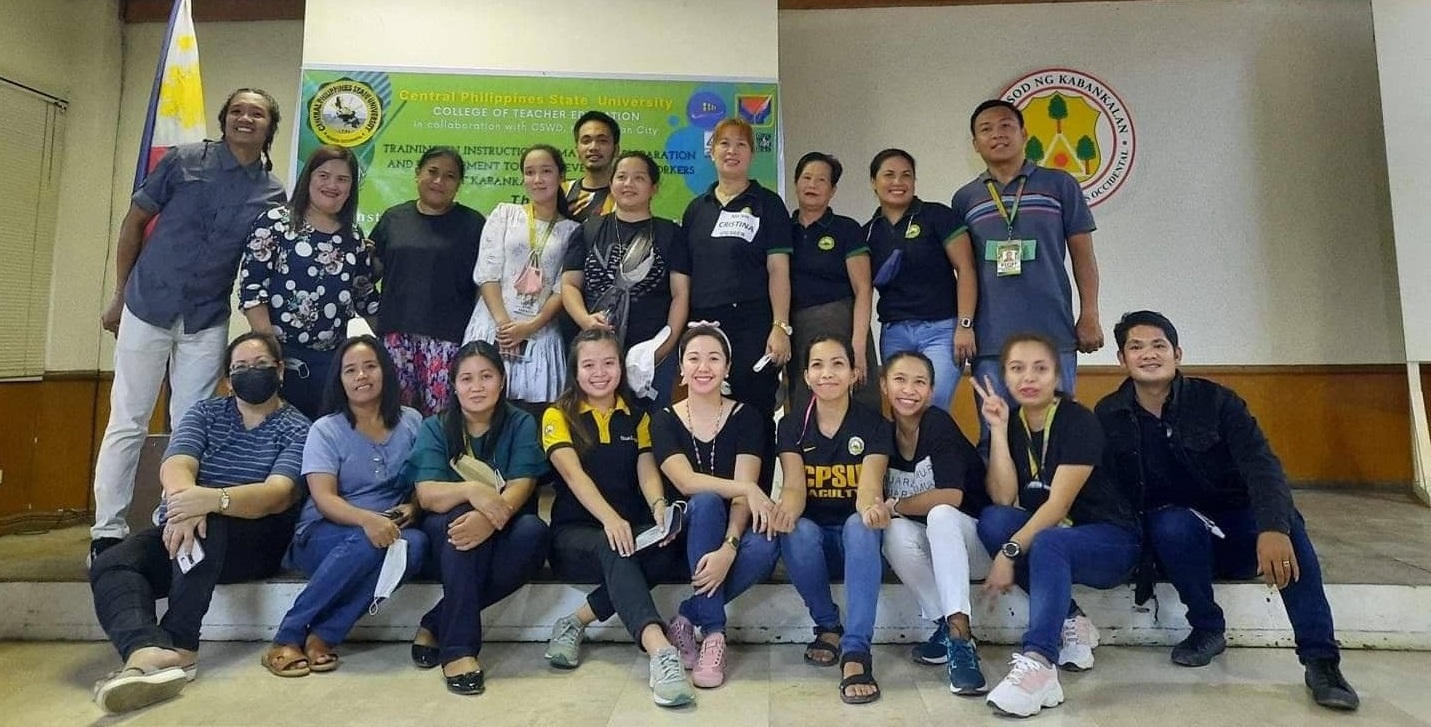 In preparation for the impending face-to-face class, the training aimed to stimulate once again the creativity of the participants in producing varied instructional materials that could enliven the students in their respective areas. The aforementioned seminar-workshop was spearheaded by the College of Teacher Education-Extension Coordinator, Mr. Drandon D. Yusalan, together with the department's faculty and staff as the working team of the program. It was participated by 191 participants, all of whom are the child development workers of the different barangays under Kabankalan City. Every cluster was introduced by Ma'am Adelina T. Tomaro, CSWD Officer, and Ma'am Milcah G. Vidal, Child Development Worker Coordinator. The very enthusiast and stalwart speaker, Ma'am Cristina G. Juarez, imparted practical and actionable ideas through her presentation, furthered by the demonstrations of vibrant COTED faculties; Mr. Maximo Llego, Ma'am Almira Segura, Ma'am Emee Dalida, and the extension coordinator himself, which was practiced and applied by the child development workers directly after the discussion, followed by the constructive feedbacking from the speaker and demonstrators.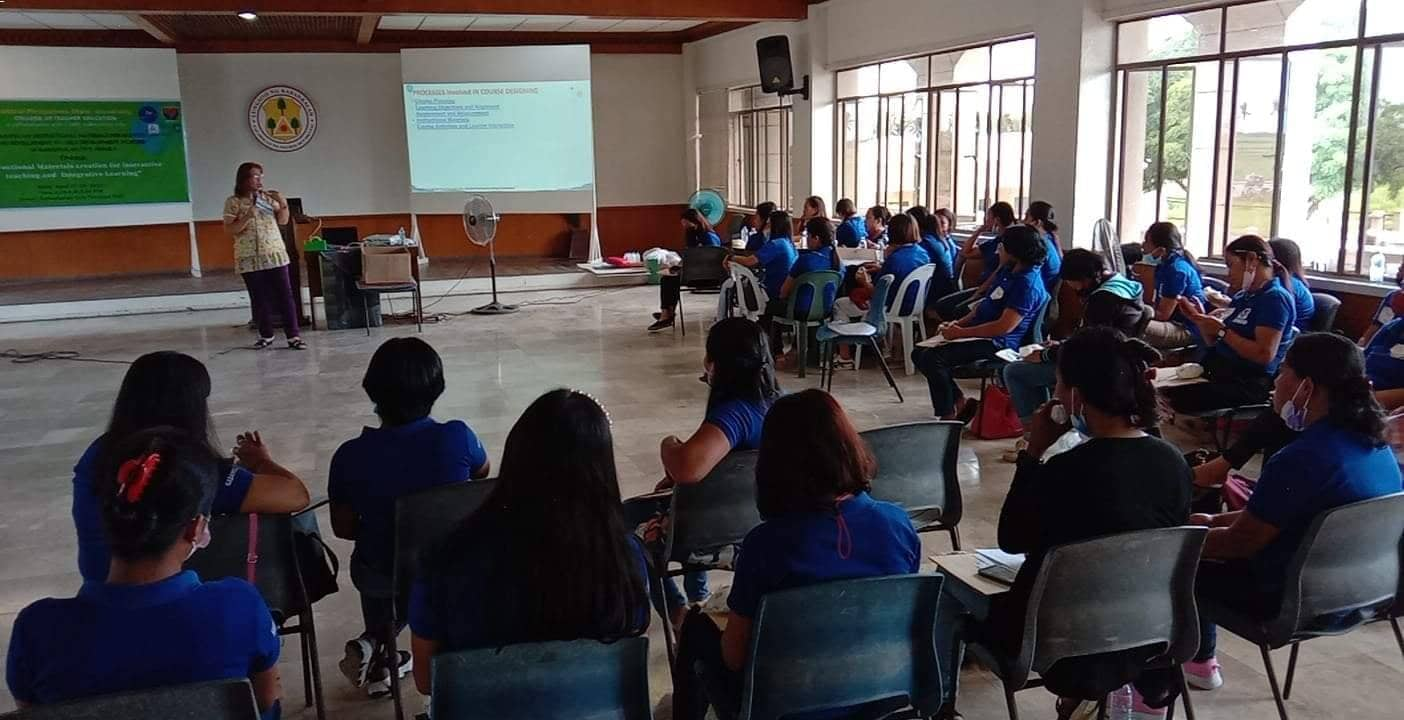 The trainees were appeased and fruitful as they produced diverse instructional materials suited to the level of their learners, all of these were evident in every bottom part of the training as they were given the chance to speak as well to share their responses and regarding matters that could further enhance the conduct of the training.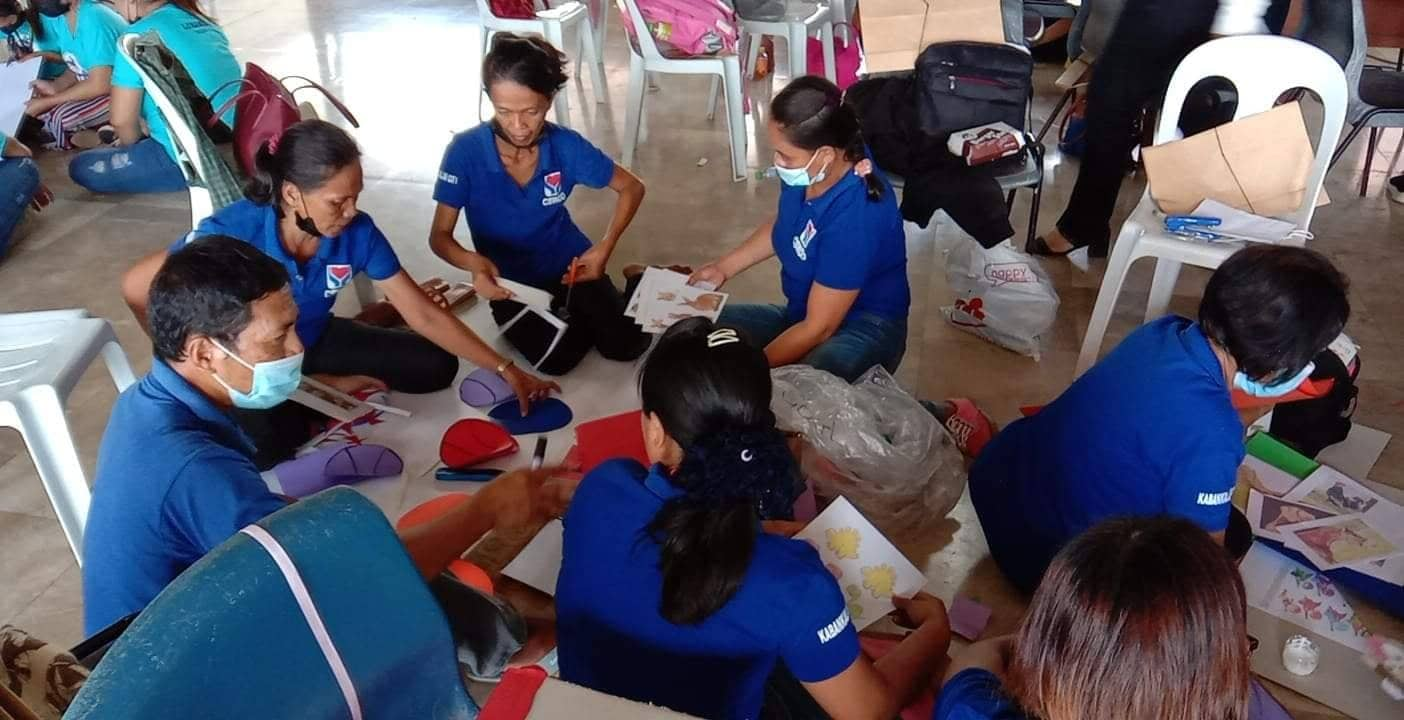 A three-day activity was completed successfully and satisfactorily. For both COTEd faculty and child development staff, this was a memorable event. Furthermore, the event becomes a departmental out-blast project.
By E. Niegos & G. Bocol, COTED faculty
Photos: COTED