CPSU-COE lauds new electrical engineering board passers
CPSU- College of Engineering (COE) once again proudly takes its hats off to the successful Electrical Engineering Licensure Examination passers held last April 26-27, 2022 by the Professional Regulations Commission (PRC).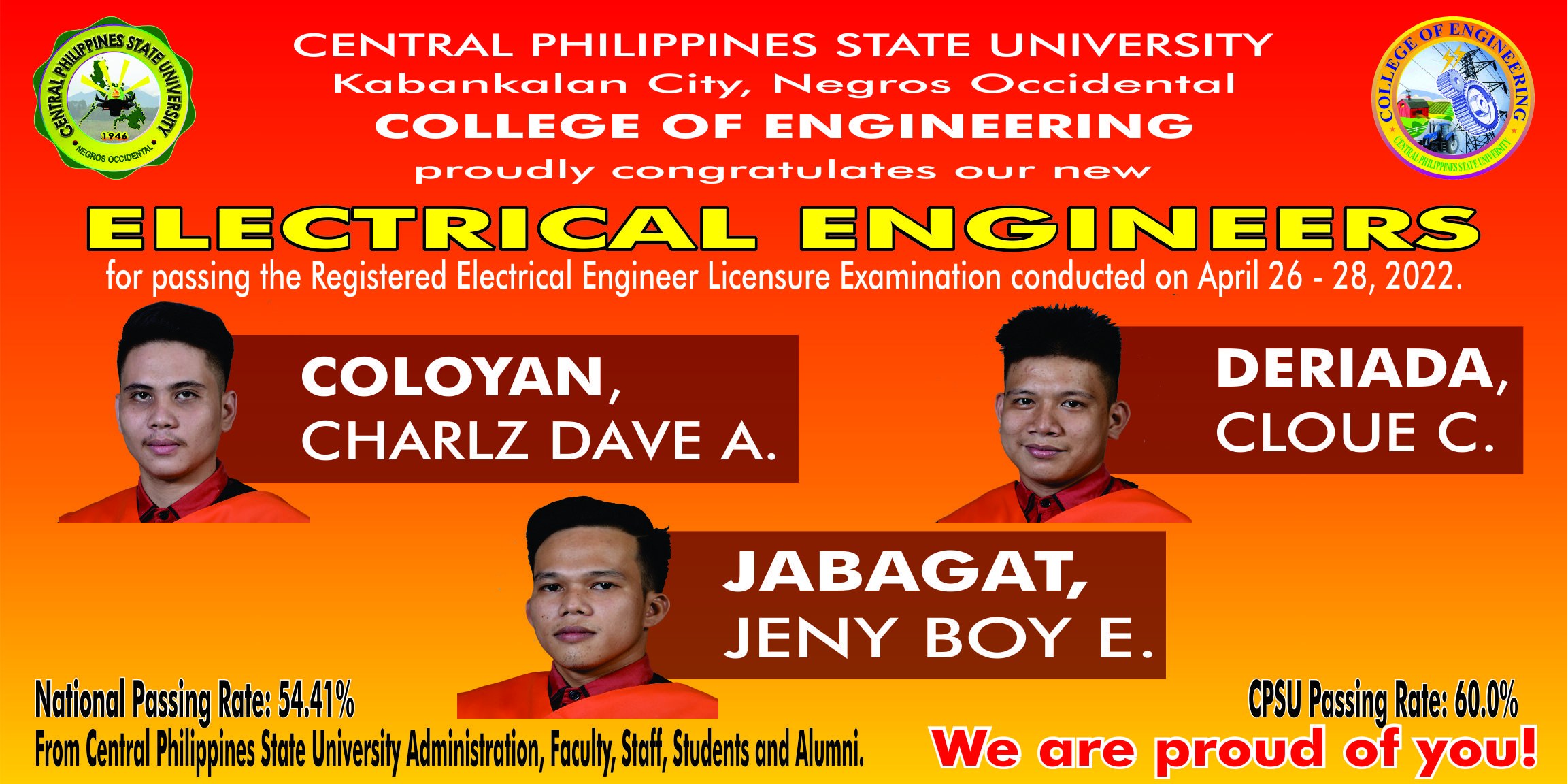 They are Engr. Charlz Dave A. Coloyan, Engr. Cloue C. Deriada, and Engr. Jeny Boy E. Jabagat, alumni of the CPSU-COE Batch 2020 of the Bachelor of Science in Electrical Engineering.
With a national passing rate of 54.1%, and a CPSU passing rate of 60.0%, the College, along with the entire CPSU system, celebrates this achievement which is an affirmation of the quality education it continues to provide to its students.
By: K. Suniega (ABEL 4) and J.A. Emoy
Photo: CPSU-COE