Curriculum Devpt. Office conducts University-wide fine-tuning and mapping of course syllabi
As the University moves toward academic upskilling to strengthen its instructional roadmap for a quality assured instructional program, a University-wide fine-tuning and mapping of course syllabi was conducted across colleges and campuses through the Curriculum Planning Office, in collaboration with the Training Services Office and the Office of the VP for Academic Affairs.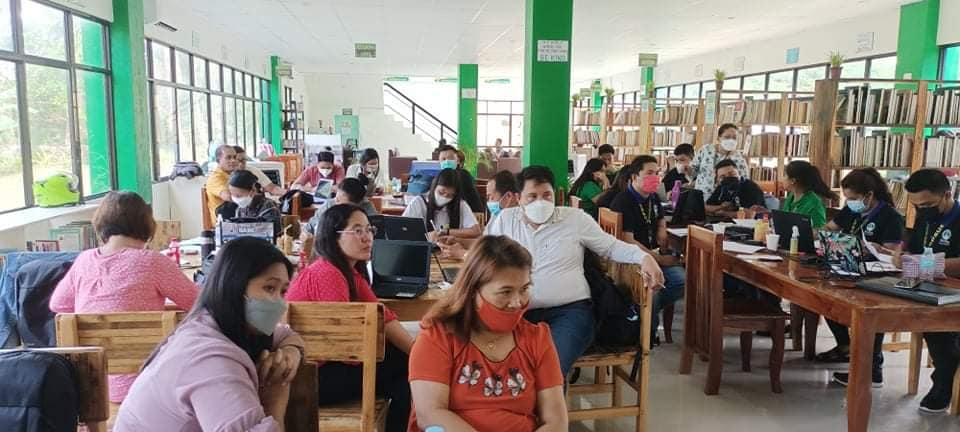 To facilitate effective assimilation of inputs, the training was conducted face-to-face to instructors from various colleges and campuses as they were grouped into 10 clusters. Its opening program was held last March 7, 2022 at the Accreditation Center, Main Campus.
Gracing the event was the CHED Regional director in Western Visayas himself, Dr. Raul C. Alvarez, Jr.,
who inspirited the participants on the significance of the activity aligned to the CHED goals and standards.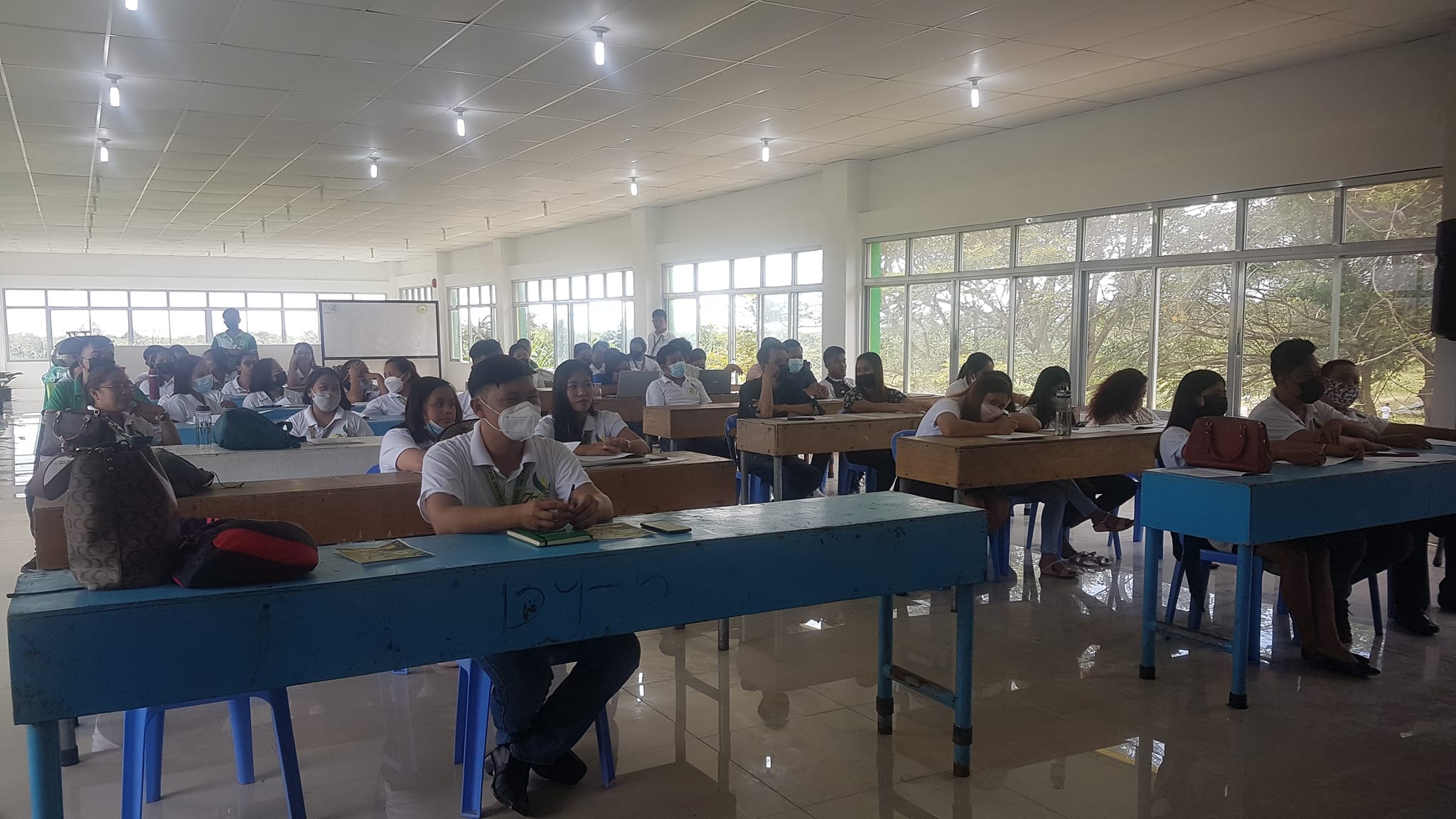 Likewise, in-house speakers also gave a talk on the significance of the undertaking aligned to the University's vision and targets. They were Dr. Grenny Jungco, director for Quality Assurance, who spoke on the vertical alignment of curriculum and instruction; Engr. Maria Cristina Canson, director for Planning and Development Office, on the topic Benchmarks: Facts and Targets; and Dr. Josephine Asuncion Emoy, director for Instructional Media Production and Development Center, who elaborated on IMPDC guidelines and procedures. Speaking on the very purpose and necessity of the activity was the director for Curriculum planning and development, Prof. Eleanor Castro, who shared insights on Horizontal alignment of course syllabi, consensus mapping, and the unified table of specification.
In Dr. Castro's speech she iterated that the conduct of the said activity is hoped to contribute a significant impact to the productive and effective service of CPSU teaching force and create beneficial outcomes not only to the University academic sector, but to the students as a whole.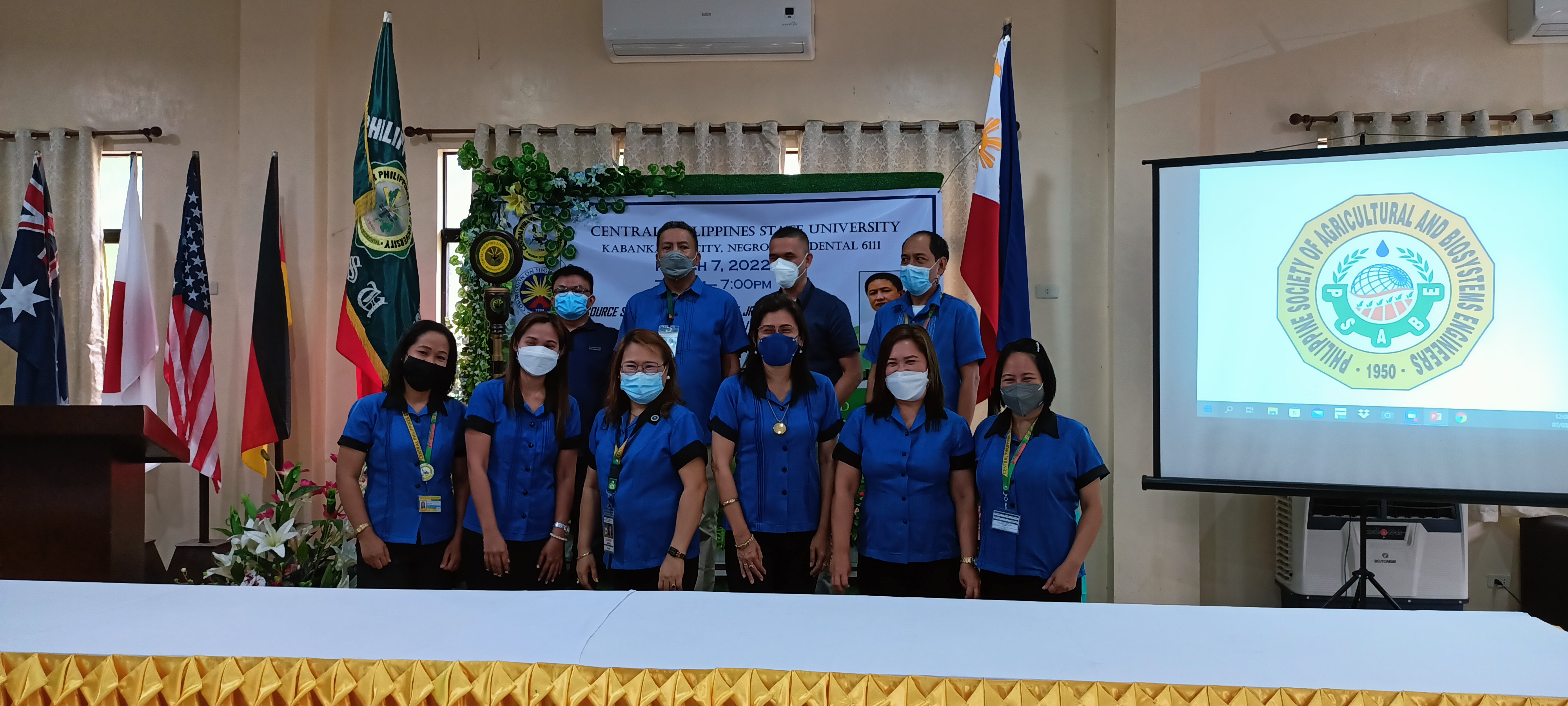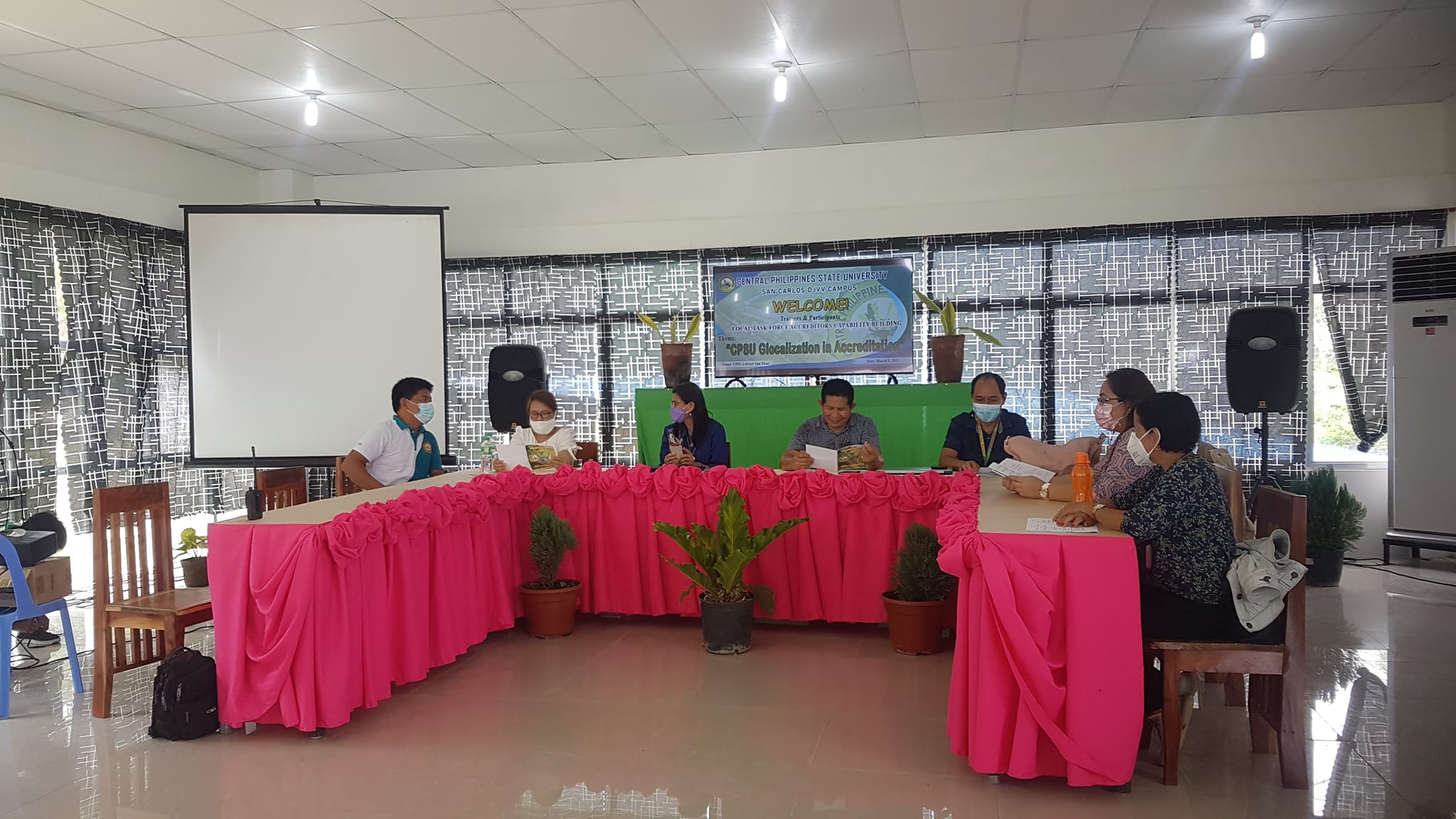 Series of cluster trainings then followed with cluster 1 (CPSU Cauayan, ilog and Candoni campuses) scheduled last March 8, 2022. Cluster 2 (CPSU Sipalay and Hinobaan campuses) followed last March 10, 2022. Cluster 3 (CPSU Hinigaran and Moises Padilla campuses, and Valladolid ext. class) was scheduled March 11, 2022, while Cluster 4 (CPSU Victorias campus and Murcia ext. class) was set last March 14, 2022, and Cluster 5 (CPSU San Carlos campus) last March 16, 2022. Next schedules were for the colleges in the Main Campus starting with Cluster 6 (CPSU College of Teacher Education) last March 28, 2022, Cluster 7 (CPSU Colleges of Engineering and Arts and Sciences) last April 1, 2022, Cluster 8 (CPSU College of Agriculture and Forestry) last April 4, 2022, Cluster 9 (CPSU Colleges of Business and Management, Computer Studies and Criminal Justice Education) last April 5, 2022, and finally Cluster 10 (CPSU Graduate School) last April 9, 2022.
Trainers touring around campuses in the said cluster training were Dr. Castro for the horizontal and vertical alignment of the syllabi content to the CPSU VMGO, Dr. Emoy for the unified syllabi format and incorporation of teaching-learning strategies in their faculty-designed IMs, Dr. Bilocura as the director for International Affairs for the integration of internationalization in the syllabi design, Dr. Bachiller as the dean of the College of Agriculture for syllabi related to agriculture courses, Ms. Sheila Ignacio Dean of the College of Business and Management for syllabi related to hospitality management courses, and Maam Gene Rose Bocol of COTED representing Dr. Merfe Cayot.
The said month-long activity is part of the University's endeavors to ensure inclusive, relevant and responsive education to best address demands of 21st century learners especially in the new normal.
By: J.A. Emoy