R and D office conducts writeshop on research proposal preparation and packaging
Instructors of CPSU actively took part in the three-day intensive training workshop on research preparation and packaging last February 16-18, 2022 at the RDEC Building, Kabankalan city.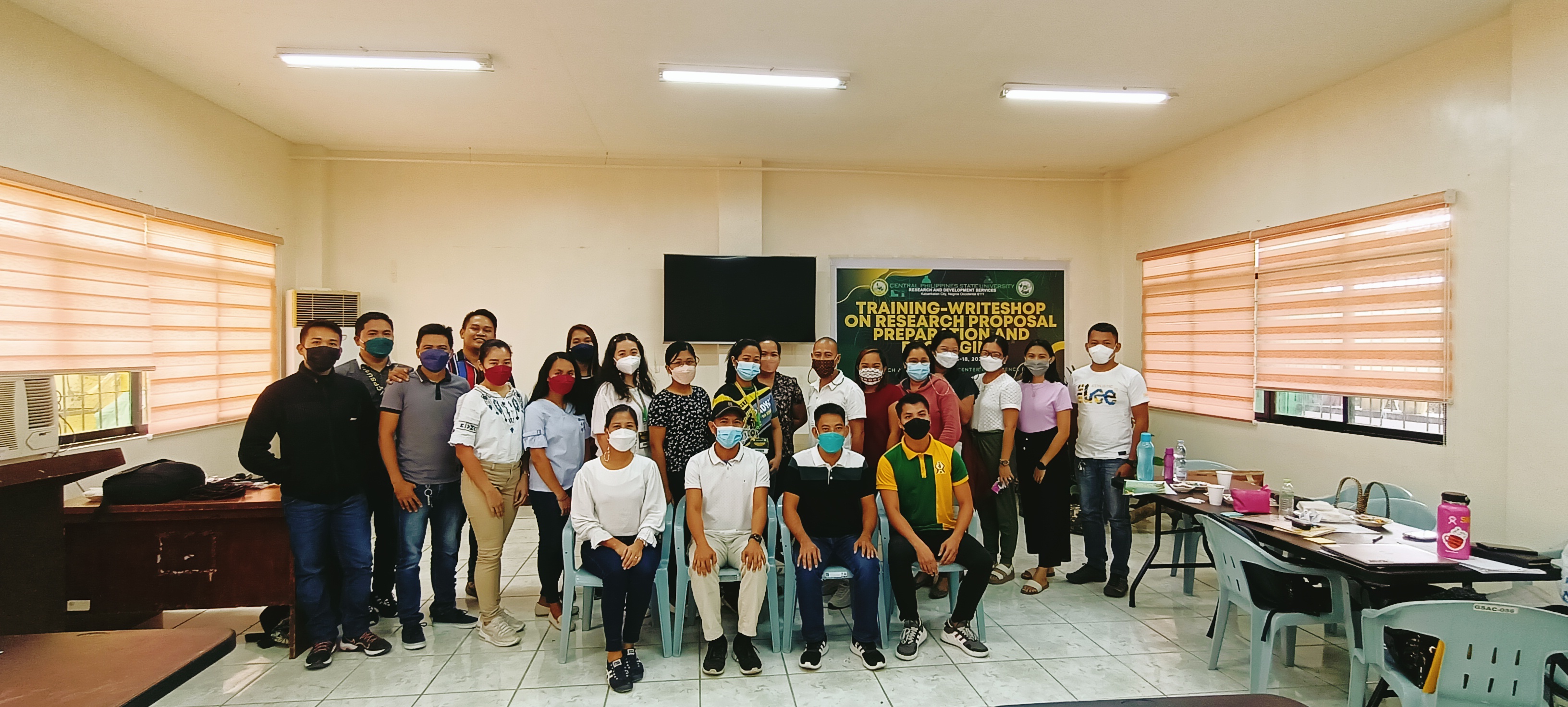 External experts invited as resource speakers were Sir Alvin Palanog, Senior Science Research Specialist of PhilRice, Negros Occidental, Dr. Ryan Sarimong of Capiz State University, and Sir Eddie Gacasan, the Rice Project in-charge, UMBY research in-charge, Micro-lab in-charge, and CAF publication coordinator.
A total of 25 participants coming various satellite campuses of the University were the trainees who engaged in various phases of the writeshop. The purpose of the said stringent training was to capacitate the instructors and research enthusiasts in the rudiments of research proposal packaging with the target of internal and external funding, such as the DOST, CHED, DA BAR, among others.
Specific topics taken were the Research Project Conceptualization and Identification, Methodology and Technology Road Map, Sustainability Plan, the Research Project Management, and GAD Score, Writing of the Rationale, SDGs, Significance, Objectives and Review of Literature, Expected Outputs and Potential Impacts, Work Plan, and the Logical Framework, Preparation and Line Item Budget and Budget by Site Implementation, Intro to DOST- DPMS, and the Packaging of Research Proposals for Submission. Series of workshops likewise followed in every topic presented by the speakers.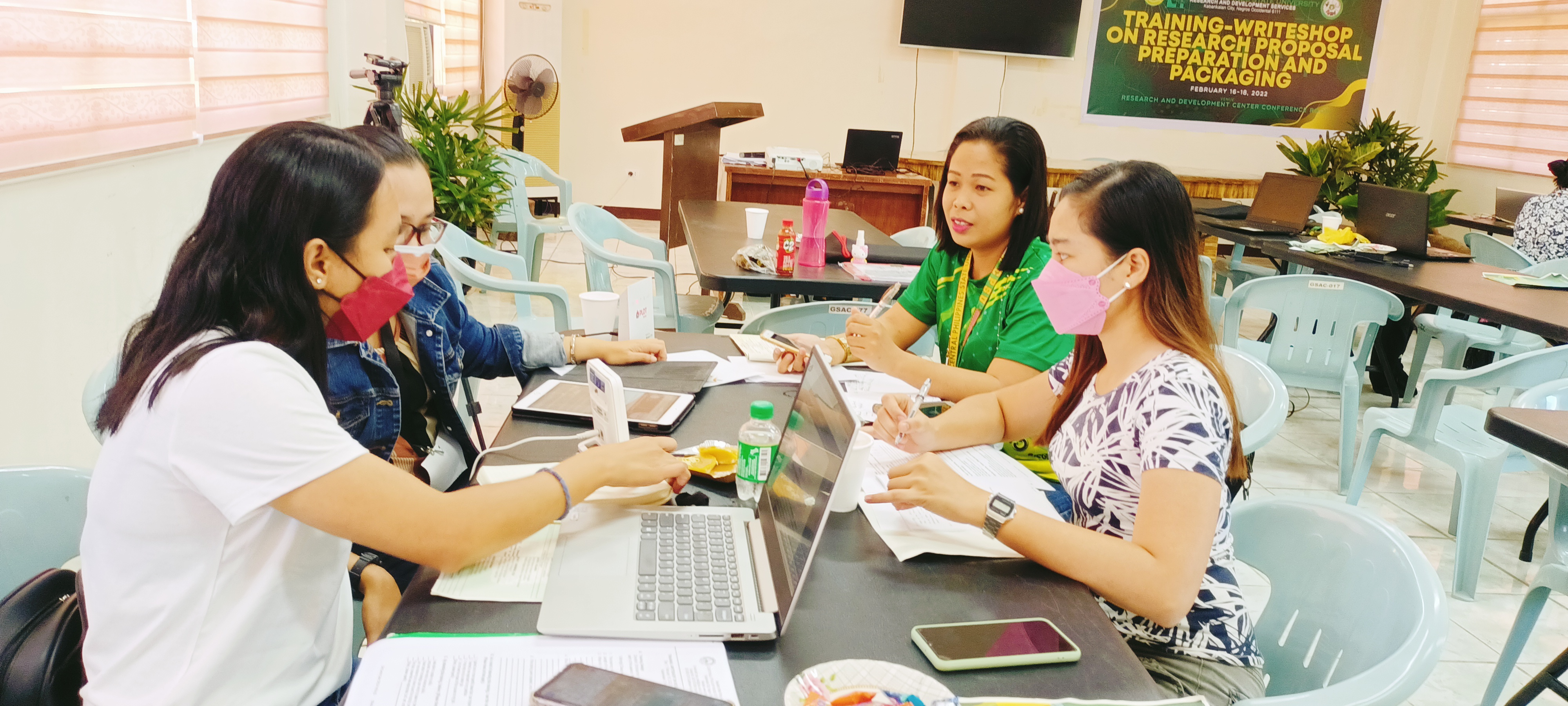 Dr. Mae Flor Posadas, VP for Research and Extension, said that the propitious impact of this activity is being able to capacitate the University's researchers on the rigors of proposal writing patterned on the requirements of funding agencies, while also achieving the University R and D targets and goals for 2022.
Dr. Angelie Rose Lumba, Director for Research and Development Center, likewise expressed thankfulness for the eager participation and commitment of everyone to seriously take part in research, and in coming-up with a full-blown proposal anchored on the agenda of the R and D office. With high hopes placed on the group, they are expected to become the identified research partners of the University to assist the R and D Unit in meeting its targets.
With a total of 11 proposals crafted in the entire duration of the training, the activity was concluded with the presentation of each group's proposed study. These papers are also expected to be presented in the upcoming in-house review of the University prior to submission to external funding agencies.
By J.A. Emoy