CPSU holds inauguration ceremony for its Murcia extension class
With CPSU's goals lodged on poverty alleviation through access to quality tertiary education especially in the rural communities, the University formally inaugurated its extension class in the Municipality of Murcia last November 5, 2021 at the school site located in Brgy. Salvacion.
Leading the said event were Governor Bong Lacson, Murcia Mayor Gerry Rojas and CPSU President Aladino Moraca, along with the Third District Representative Kiko Benitez, CPSU Murcia and Valladolid Extension Class Coordinator Dr. Michael Bacolod, Murcia Vice-Mayor Johnny Reosura and SB Members, among others.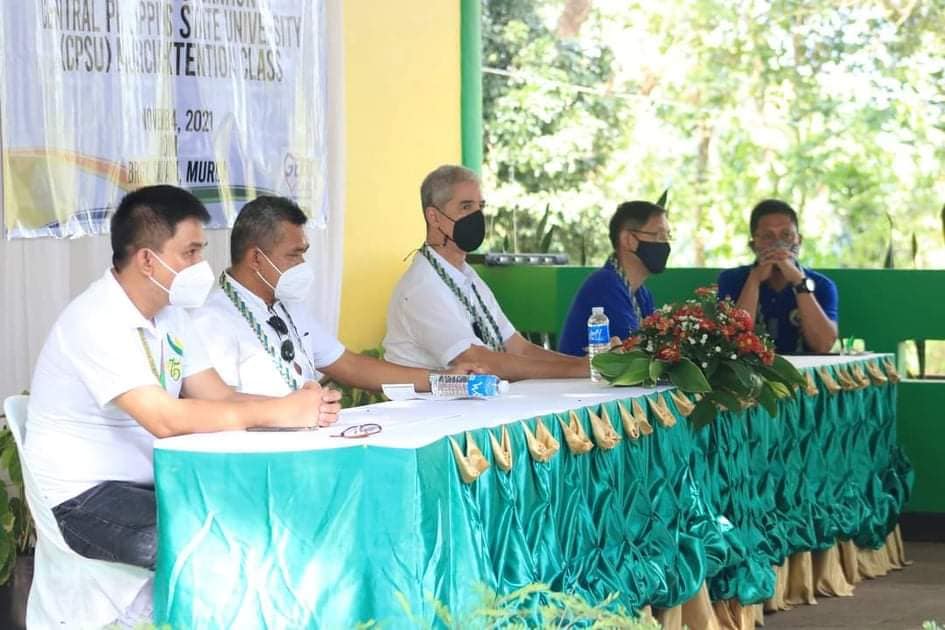 Part of the program's highlights were the blessing of the school building led by Rev. Fr. Regner Dequeña, Immaculate Conception Parish Priest, and the Turn-over Ceremony of the Php 3 Million subsidy check by the Murcia LGU.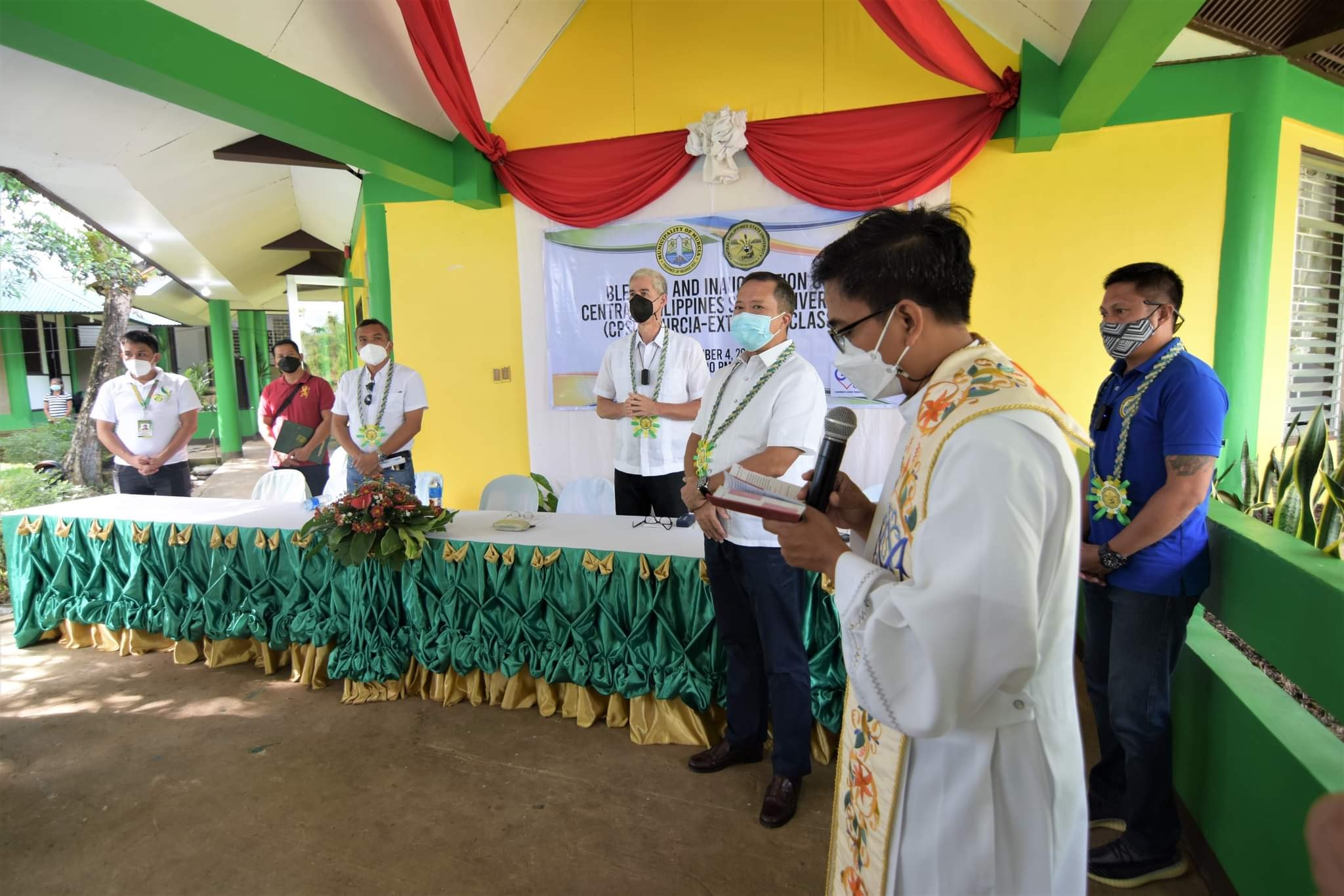 Certificates of Appreciation were also awarded to the donor of the school site, Agnes Magsaysay Villar, and the Teletech Bacolod.
In his speech, Gov. Lacson expressed his gratefulness to CPSU for providing decent affordable education not just to the people of Murcia, but to the entire province of Negros Occidental having a total of ten (10) campuses spread throughout the island. He likewise stated how relevant it was in strengthening the educational landscape of the province through accessible, quality education.
Dr. Moraca responded that for the University to achieve its goal of uplifting the lives of the rural poor farmers, a sustainable action must be done by investing in the future of their children. And this only becomes plausible if there is a clear synergy with the LGU as a vital component for its immediate realization.
"This symbolic event is very important. This clearly manifests the commitment of Murcia to bring education to their community, and it is our honor to be partners with them in this transformation. And as partners, we eagerly respond with whatever is needed to complement each other," he explained.
Dr. Bacolod likewise expressed his heartfelt gratitude to all the strong men and women behind its realization, the TWG (technical working group), the CPSU administration, the Municipality of Murcia, the Provincial Government of Negros Occidental, the donors and all the stakeholders.
(Sources & Photos: Provincial Govt. of Negros Occidental & M. Bacolod)
By: J.A. Emoy