CPSU's CATAFA commences Village Banking System to facilitate rural prosperity
The Camingawan-Tagukon Farmers' Association (CATAFA), an extension community organized by Central Philippines State University through the College of Agriculture and Forestry (CAF), has truly gone a long way since its initial takeoff in the year 2020.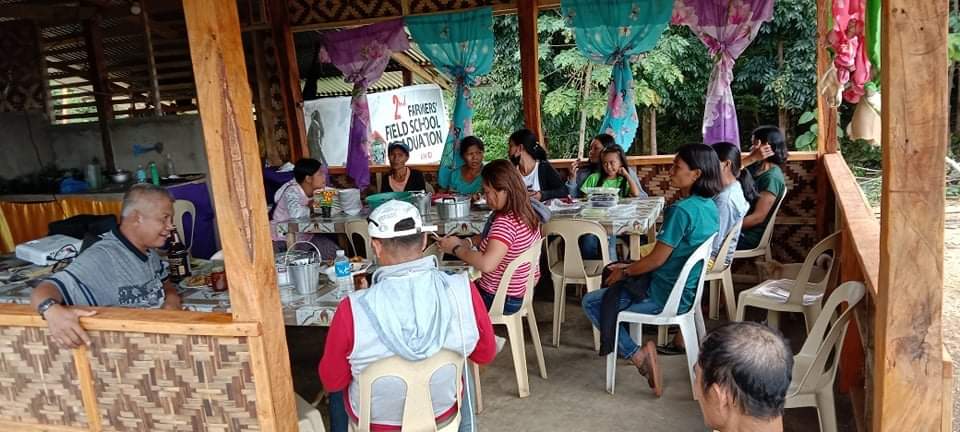 Recently, the group commenced a sustainable banking scheme known as the Village Banking which is a community-based credit and savings association that offers financial help to its members who normally do not have access to the services of commercial banks. This was formally started last October 9, 2021 with an initial total of 20 members.
This was realized through the assistance of the MUAD Negros and CPSU who provided them with a two-day training on Financial Literacy and Saving Mobilization (Village Banking) for Family and Community Development last September 10-11, 2021 at CATAFA's Training Hall located at Prk. Mainit, Brgy. Camingawan, Kabankalan City.
CATAFA president, Mr. Arnel Torion-Calago, stated that through this village banking, they can have a kick-start in financing their small agri-businesses while also earning money, thus ensuring financial security.
"CPSU's commitment in alleviating farmers' living standards had never stopped on farming technology. Along with it is the Community-Based Banking that will help farmers save a lot of money from their minimal income," Mr. Calago explained.
He further explained that with an amount of Php100 per share, this would not be much of a burden in the pockets of the members. And with six months per cycle, this can guarantee return of investment in a short period of time. Members who also wish to avail of its loan services could borrow thrice the amount of their invested money.
Hence, with its huge impact to farmers as a sustainable financial strategy, this micro-credit methodology serves as a mutual-support group that provides loans and other financial services to its members who are generally low-income entrepreneurs and farmers with viable business ideas but have scarce resources to start and grow their own micro-businesses.
CPSU president, Dr. Aladino Moraca, likewise explained that this is a significant game-changer especially in poverty-stricken rural communities, where access to financial services is a crucial factor for poverty alleviation, community and individual development especially to underserved farmers.
"Sustainable community banking schemes like this allow our farmer-members to loan a certain amount for their micro-enterprises. This now opens doors for them to improve their lives through self-employment activities while also invigorating the entire community," Dr. Moraca stated.
"It is a known reality how our farmers are unable to access loans from commercial banks due to their exorbitant and high transaction costs, collateral requirements such as title deeds, and a stable capacity to pay. And the lack of capital and savings is what kept our farmers poor. With this, they can have access to the funds they needed to invest for their farming operations, that could also create jobs, build assets and improve farmers' standard of living," Dr. Moraca further explained.
With the onset of this village bank of CATAFA, and with more members expected to enlist in the association, this ensures a promising outturn as access to basic financial services is provided to poor households on a sustainable basis through community mutual trust, relationships and accountability.
By: J.A. Emoy
Photo credits: A. Calago