CPSU holds ceremonial blessing and ribbon-cutting for University museum and the prototype model of the Philippine tractor
The blessing and ribbon-cutting ceremony for the new museum and prototype model of the Philippine Tractor was held during the highlight of the Diamond Jubilee Foundation Anniversary of the University last October 2, 2021.
The said event began with a virtual early morning Diana facilitated by the OSSA Marching Band. A thanksgiving mass followed which was celebrated by
Most Reverend Bishop Louie P. Galbines together with Rev. Fr. Roger Aliligay, Rev. Fr. Richard Lachica and Rev. Fr. Ivan D. Cantor, as a gesture of bringing back to the Creator the abundance that the University received throughout the years.
It's been over 7 decades back when the founding fathers of the institution first laid out the very foundations of what we now know as CPSU. They had etched with its structures their visions and aspirations through well-preserved mementos that had been deeply carved in the university's timeline.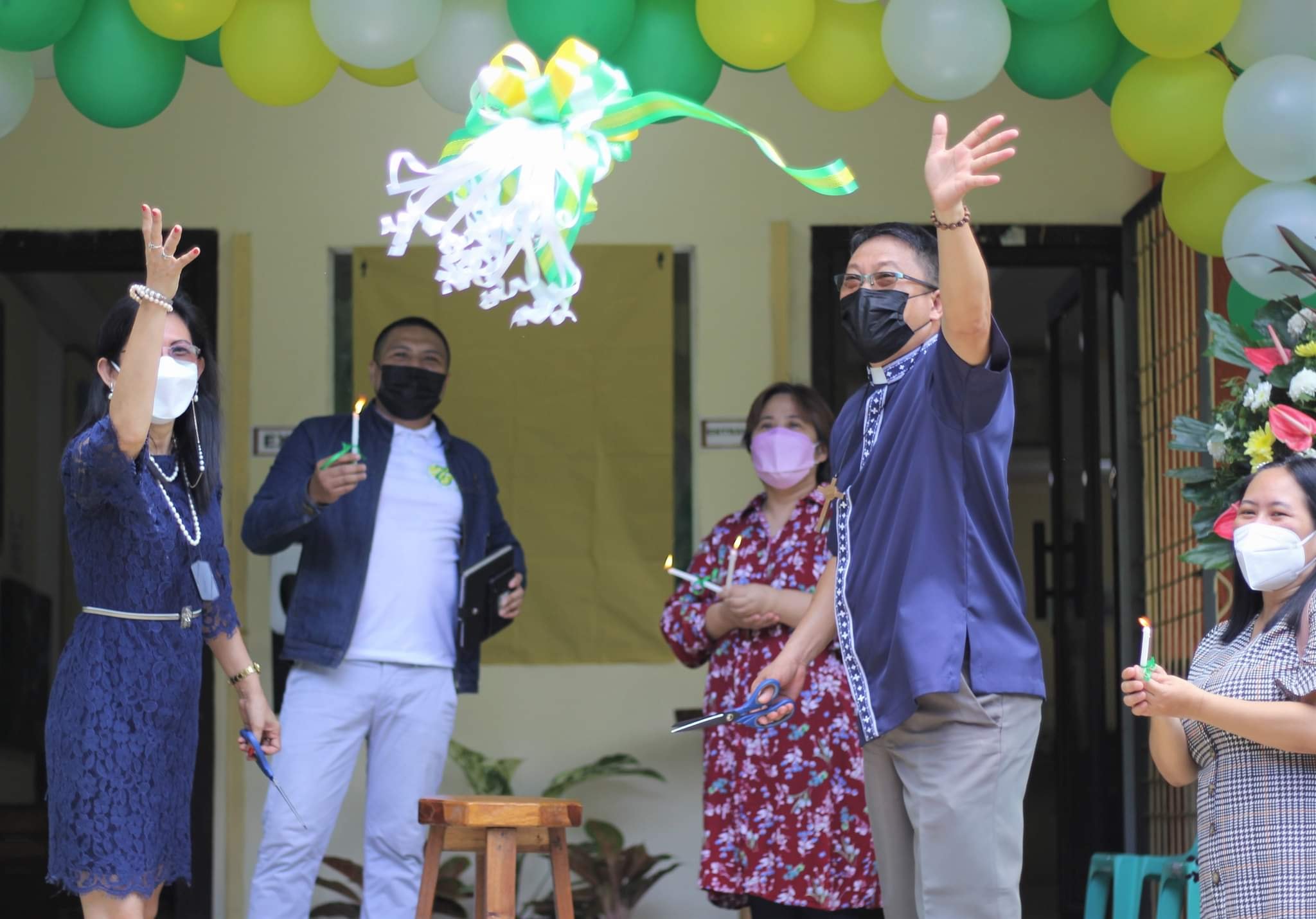 Following the said event was the Ribbon-Cutting for the University Museum led by Bishop Louie P. Galbines together with Rev. Fr. Peter Padayao. This edifice will now house priced memorabilias of the institution, with historic parcels and artifacts of the various milestones it had trudged leading to this singular event. The responsibility of overseeing this place was given to Sir Jose Gay Gallego and Sir Larry John Perez, both CAS Social Science instructors of the University.
Likewise, as a higher learning institution rooted as an agricultural school that seeks technological innovation to support agri practices in the country, CPSU has generated a prototype model of the Philippine Tractor. With this, a ceremonial blessing also took place headed by Rev. Fr. Jun Estoque.
Also present to witness these events were Dr. Aladino C. Moraca, Dr. Mae Flor Posadas, Dr. Lycel Pacheco, Sir Corold Romano, Dr. Grenny Jungco, Mrs. Mary Grace Noreen Leduna, Sir Julius Petiluna, Dr. Moody Deocares, Dr. Mary Ann Dagunan and Dr. Pilipinas Ma. D. Jareño.
By: S. Ermeo, BSA IV
photo credits: J. Jareno