CPSU installs solar-powered water pumping system to young farmers and workers association in Hinigaran
Another farmer association benefitted from the training-workshop on Solar-Powered Water Pumping System for Small Irrigation and Household Use of Central Philippines State University (CPSU) last August 3, 6 and 7, 2021 at So. Tinago, Brgy. Anahaw, Municipality of Hinigaran.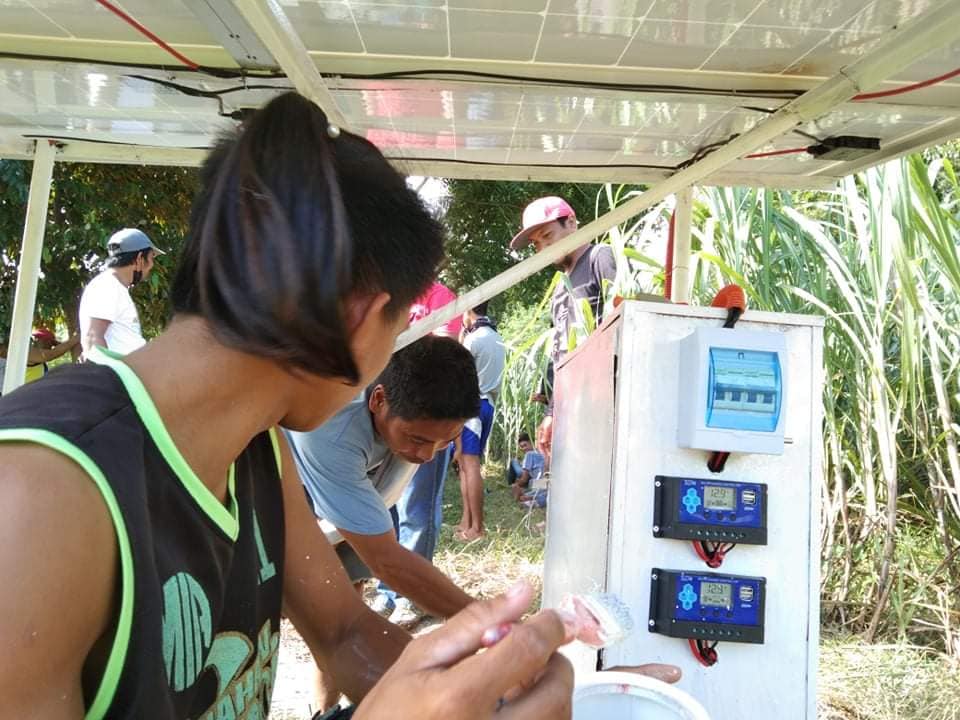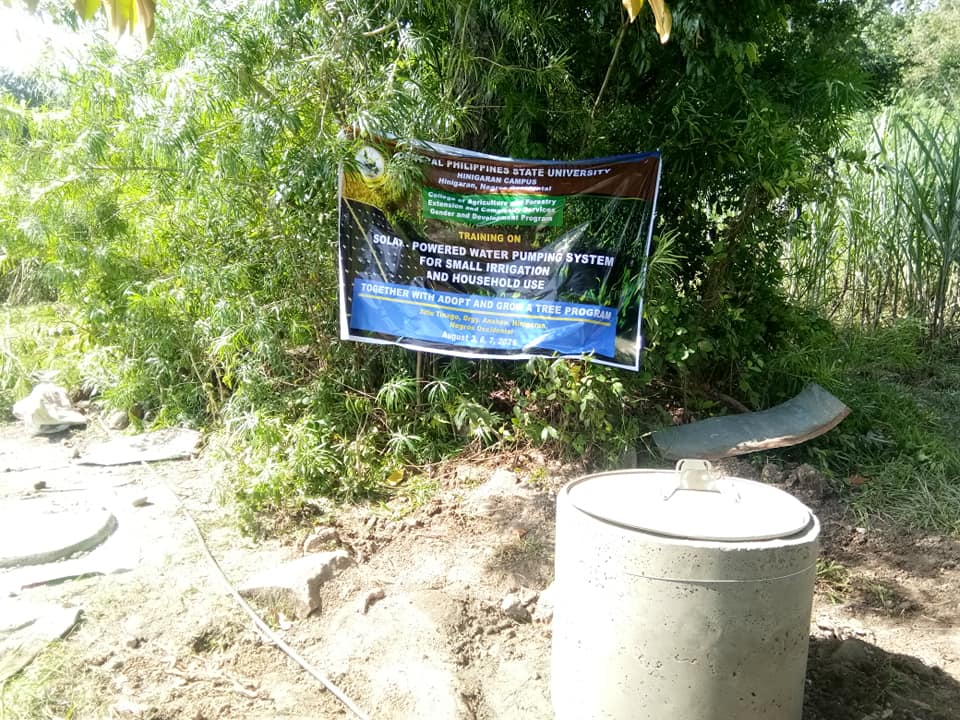 With a total of 26 members of the 4H AIYFAWA or Anahaw Integrated Young Farmers and Workers' Association, a hands-on training on the installation of the water system was conducted by the CPSU team, which ensured that water supply would be made available for their farm.
This was after the needs assessment conducted by the team revealing that one major need of the organization was the sustainable supply of water in their area. For so long, their farm produce had been hindered by this dilemma. Hence, this program of CPSU was indeed an answer to this long-standing problem in their area.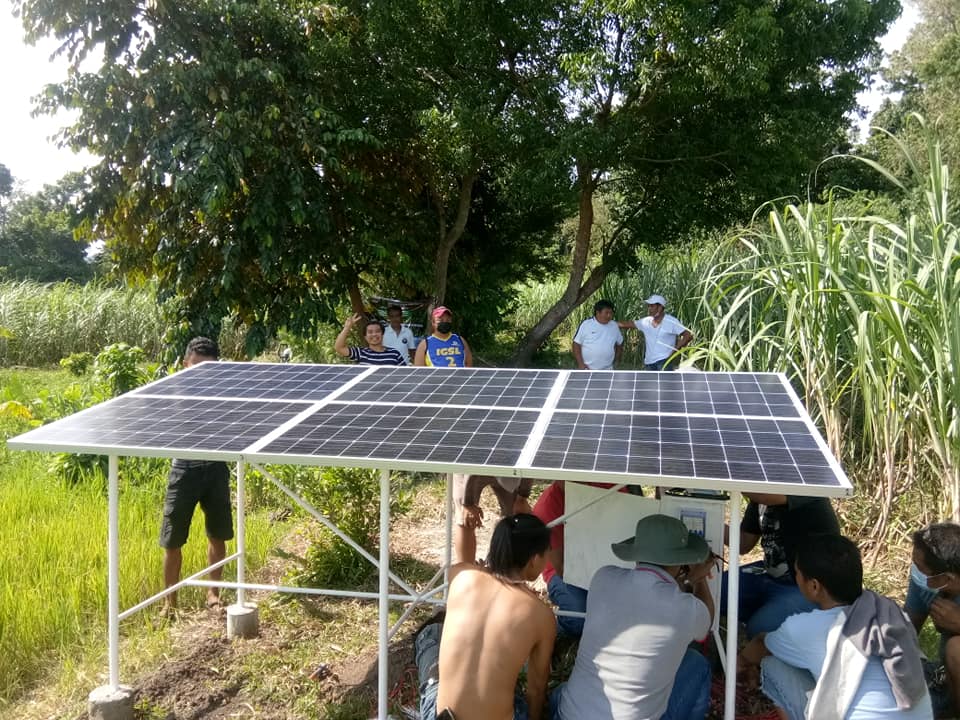 The training was led by sir Jundel Gonzaga, faculty of the College of Agriculture and Forestry (CAF) and the CPSU Main and Hinigaran campuses, Extension and Community Services Office and the Gender and Development (GAD) Unit in collaboration with the LGU of Hinigaran, the Province of Negros Occidental, the Office of the Provincial Agriculturist (OPA), PESO, OFW Federation and the Brgy. Council of Brgy. Anahaw.
Together with the "Adopt and Grow a Tree Program," a tree-planting activity was participated by all the participants along the University's advocacy of forest and environment protection and conservation.
This was the University's ultimate trade-off in this extension initiative, for the community and partner agencies to commit their participation in the protection and preservation of their ecosystem as part of the greening program of CPSU.
This is part of the projects extended by the University in the Training of Trainers on Integrated Farming System to 4H AIFAWA in Hinigaran, which commenced last April 7, 2021 and is expected to finish on August 19, 2021.
By: J.A. Emoy
Photos: M. & H. Pedrosa