CPSU Solar Home System Installation: An extension program to bring the hope of light to a destitute family in the Municipality of Cauayan
Lightless homes of impoverished families are common sights in rural communities. Being deprived of the convenience of having electricity and lighting due to poverty, these homes have been accustomed to carry on with their daily tasks without the aid of electricity.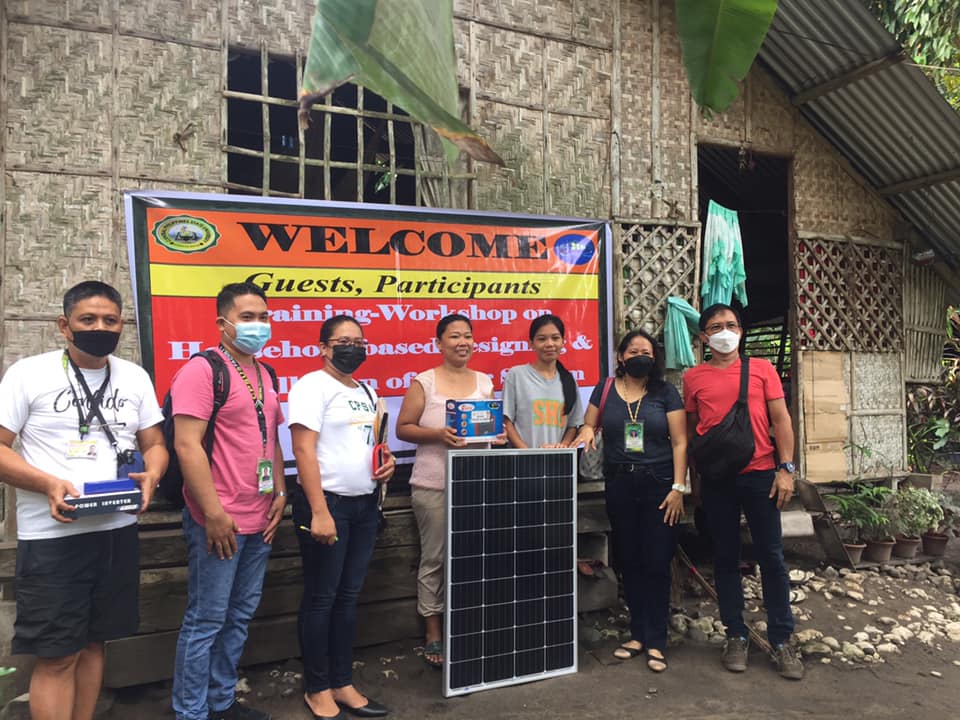 Their only option for lighting is the glow of candles or kerosene lamps after sunset. This they used as they continue their tasks and other activities at night. However, with limited illumination, it only restricts them from effectively executing their nightly chores, especially for the women and children. This situation makes it difficult for students in advancing their lessons and finishing their school works especially in this time of pandemic with modular instruction being utilized in public schools.
It is in these most lowly situations that CPSU intervenes through extending life-changing services and assistance to these underserved households in marginal communities by installing solar home systems for free to countless destitute households especially to off-grid populations where access to electricity are out of reach and seemed to be a distant reality.
Last July 16, 2021, the University, through its Extension and Community Services Office (ECSO) together with the CPSU Cauayan Campus, once again conducted another training on "Household-based Designing and Installation of Solar Home System," but this time to a household in the Municipality of Cauayan, the Ibañez family. Aside from this, the family also received a transistor radio through the CPSU-DCIO office which was donated by Kabankalan SP member Jerzy Guanzon.
With the mother being a plain housewife, the father a security guard, and their child, a college student in the university, life was really an everyday toil to put food on the table and sustain their other basic needs. Being economically and financially constrained, their money was set aside for much needed priorities such as food, health and education.
In the evening, as the mother continues her chores while the child studies her lessons, they had brushed off the possible adverse effects of using kerosene lamps since its fumes are unhealthy to breathe and are gravely hazardous to the health. Adding to this dilemma, without electricity for their light, they continue to spend a huge amount of their income to fuel these lamps.
Dr. Jimmy Degillo, ECSO director, stated that providing solar light energy to this family is critical to improving their economic conditions. Instrumentally, it will assist the family in performing their evening chores especially for their child's education.
CPSU president, Dr. Aladino Moraca, likewise stated that the huge impact goes beyond the idea of decent living. It places more significance on education, economic stability and health safety for the family. These holds true to all those other households which had benefitted from this extension program of the University.
"It has always been the forefront goal of the University to provide services and extend assistance to its clienteles and nearby communities for poverty alleviation and economic stability through advanced quality education, research, technology generation and community extension. And now, with this solar home system, it will eradicate the family's dependence on the use of unsafe kerosene lamps and ensure the successful completion of their child's studies," Dr. Moraca explained.
Also present during this activity were Dr. Germa Borres, Administrator of CPSU Cauayan Campus, together with Sir Reymark Agita and Ms. Marveliza Along, the campus extension coordinators, and Sir Manolito Gantalao, faculty.
By: J.A. Emoy
Photos: ECSO