R and D conducts training on hydroponics house fabrication and installation to LGU Ilog and LUBUSFA
The complementary roles of research and extension programs of the University are oriented towards the generation of innovative, efficient and practical technologies that provide direct impact to the lives of the local farmers and other marginal sectors in the community.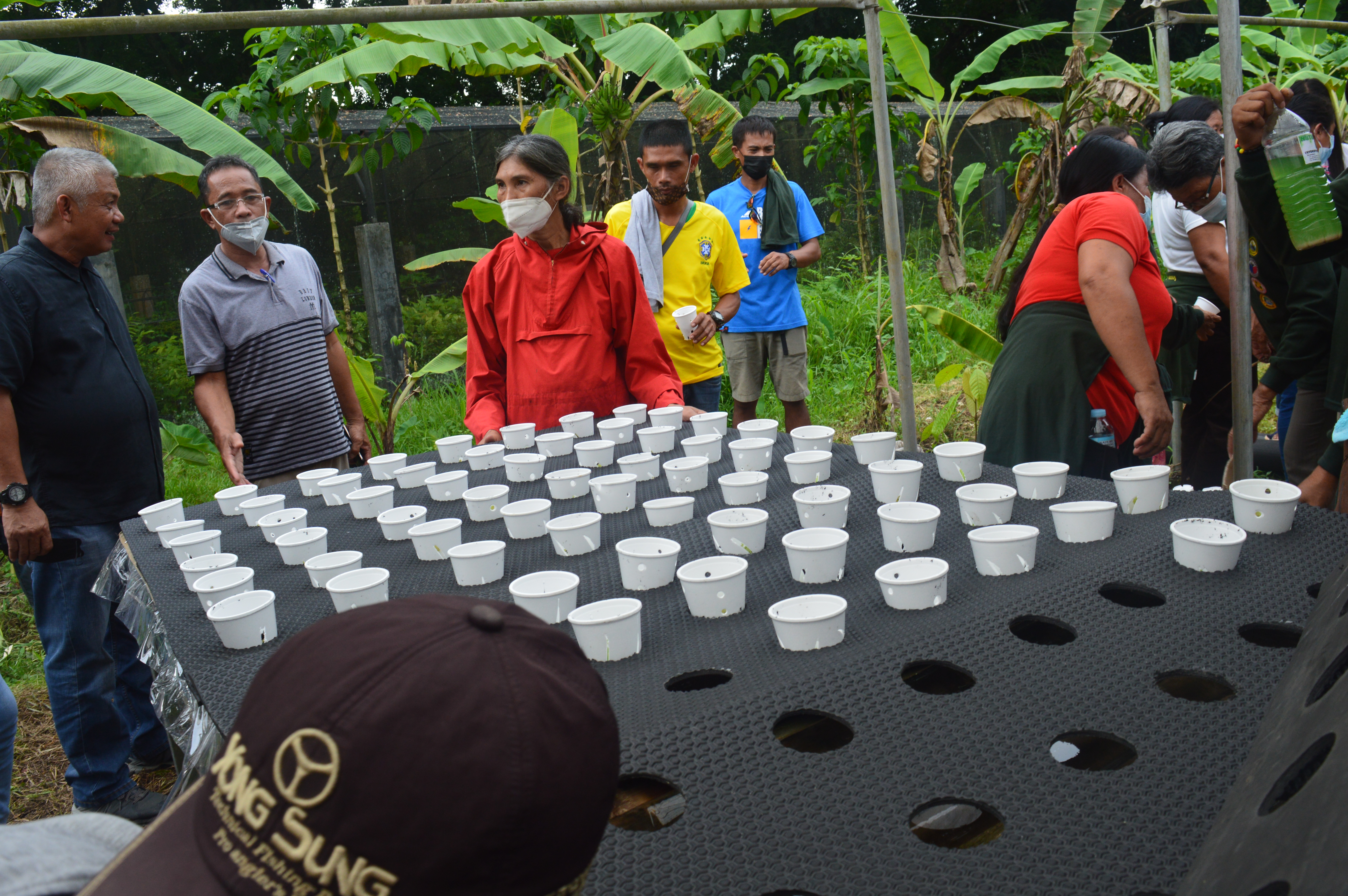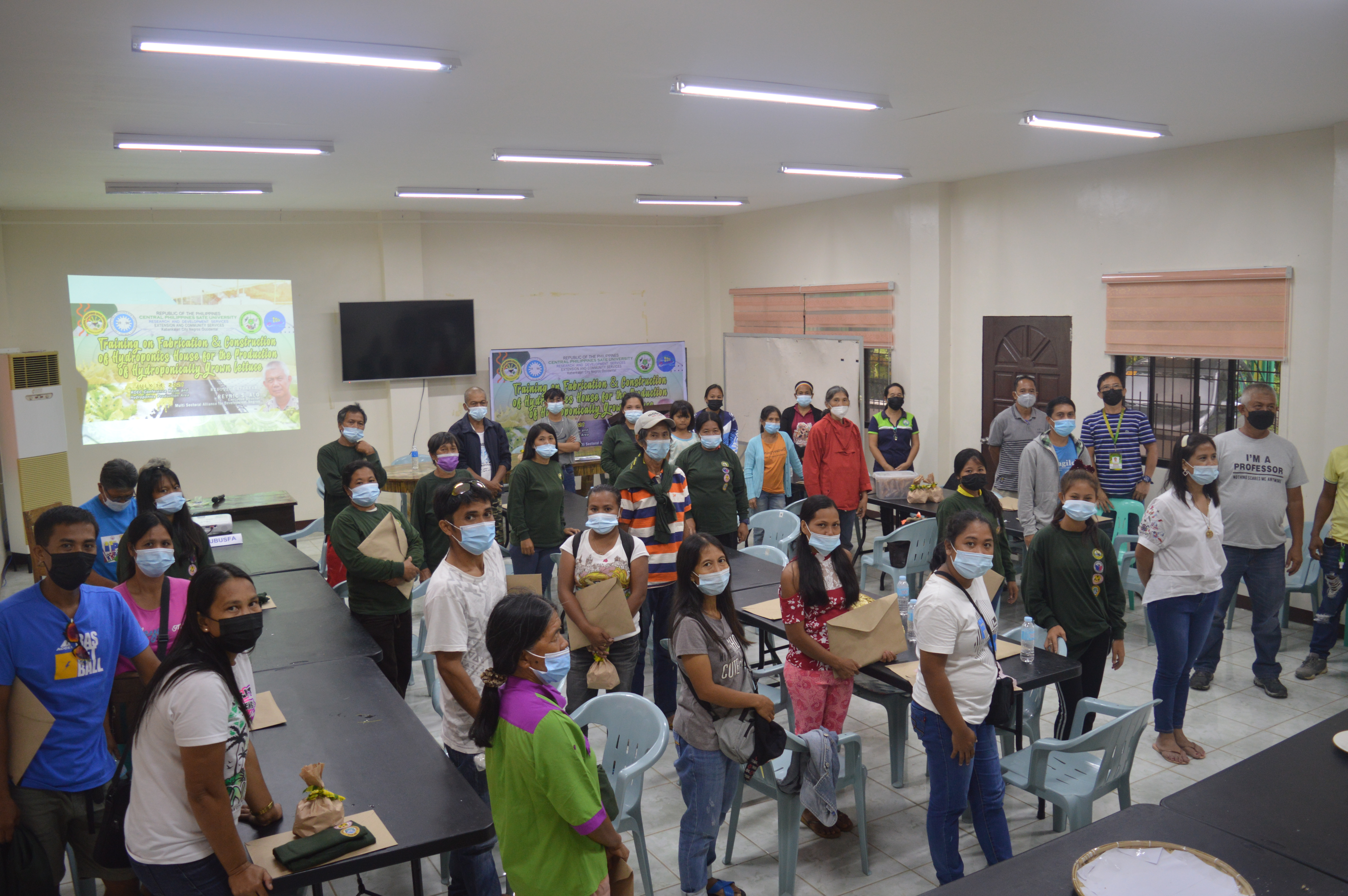 Moving towards this end, Central Philippines State University through its Research and Development Services (RDS) and the Extension and Community Services Office (ECSO) in collaboration with the Multi-Sectoral Alliance for Development (MUAD) Negros and the CPSU Ilog Campus extended a training on "Fabrication and Installation of Hydroponics House for the Production of Hydroponically-Grown Lettuce" to the Lukay Bantolinawon Small Farmers' Association or LUBUSFA and the LGU of the Municipality of Ilog last July 14, 2021 at the CPSU RDEC building and the Hydroponics Center.
A total of 44 attendees were provided with inputs and technical assistance on the science behind this unique soilless agriculture method of growing plants.
Dr. Aladino Moraca stated that the imminent impact of this activity is the transformation of agricultural practices in the community from the conventional method to this improved system of vegetable production that promises increased yield.
"The diverse options provided to our farmers will warrant them greater advantage to explore expedient means to increase their farm production, which are practical, feasible, climate-suitable and cost-effective practices. However, the champion implication of this undertaking can be seen in the socio-economic and ecological lift it will provide to the community," Dr. Moraca explained.
This method, though has been long established in other parts of the globe, but is indeed seen to be truly efficient and novel for the local farmers in this part of the region. Especially in this time of pandemic, hydroponics is one infallible scheme that ensures food security to these underserved farmers leading towards an improved agricultural productivity, and increased rural livelihood.
This is also a significant contribution of the University to propel the full potential of agriculture innovation in the countryside for rural industrialization and towards the achievement of Sustainable Development Goals.
The said activity was led by the VP for Research and Extension Dr. Mae Flor Posadas, together with the RDS Director Dr. Angelie Rose Lumba, and ECSO Director Dr. Jimmy Degillo in collaboration with MUAD Negros Executive Director Mr. Reynic Alo, and the CPSU Ilog represented by Sir Alan Posadas. Also present during the said activity was the VP for Academic Affairs Dr. Fernando Abello.
By: J.A. Emoy
Photo: RDS