CPSU holds convergence meeting with DepEd Kabankalan, Sipalay, Himamaylan and Bacolod for School Heads' Academy and Farm School
Driven with the aim of re-skilling and upskilling its personnel to be adept to the fast-changing demands of the educational system in the country, the Department of Education (DepEd) Region VI launched the implementation of the "Sulong Edukalidad" program through the School Heads Academy (SHA).
Moving towards the immediate realization of this initiative, they identified CPSU as their partner SUC/HEI to deliver the SHA services for professional development through the institution's Graduate School Programs in the Master's and Doctorate degrees. This proposal was extensively discussed during their Convergence Meeting with the University last July 15, 2021 at the Accreditation Center.
Dr. Fernando Abello, VP for Academic Affairs, being a master in the field of academic endeavor, lauded this initiative of DepEd and expressed his appreciation to the group for trusting the quality of advanced education that CPSU had been providing to its students and clienteles.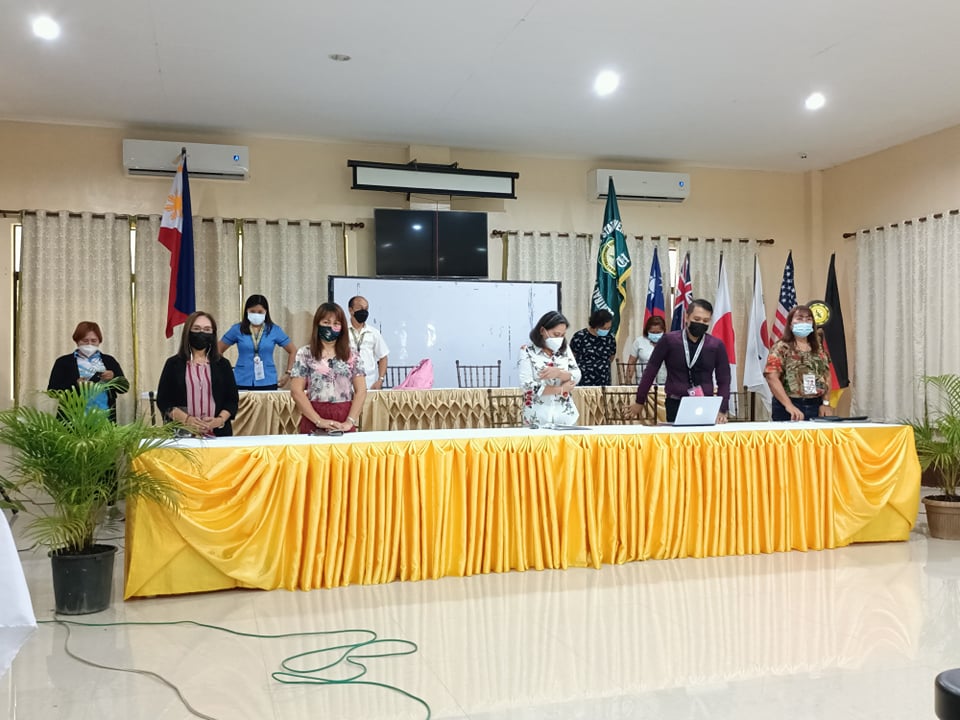 Likewise, for the farm school, he stated that the current agro-projects and technologies present in CPSU are aligned to provide food security and economic alleviation to the local communities in response to the Sustainable Development Goals (SGDs). Hence, collaborating with DepEd is a better opportunity to spread these practices throughout the entire region.
Dr. Aladino Moraca, CPSU president, also stated that the possible convergence of CPSU as a higher education institution (HEI) with DepEd VI could spur strong partnership to further open areas for sharing and collaboration of experts, skills, and future projects.
"CPSU's efforts are aligned towards rural industrialization and internationalization of our agenda. With your proposal to be our partners in realizing your program, I believe it will not just be document-driven but must result to tangible outputs to benefit the entire region," Dr. Moraca said.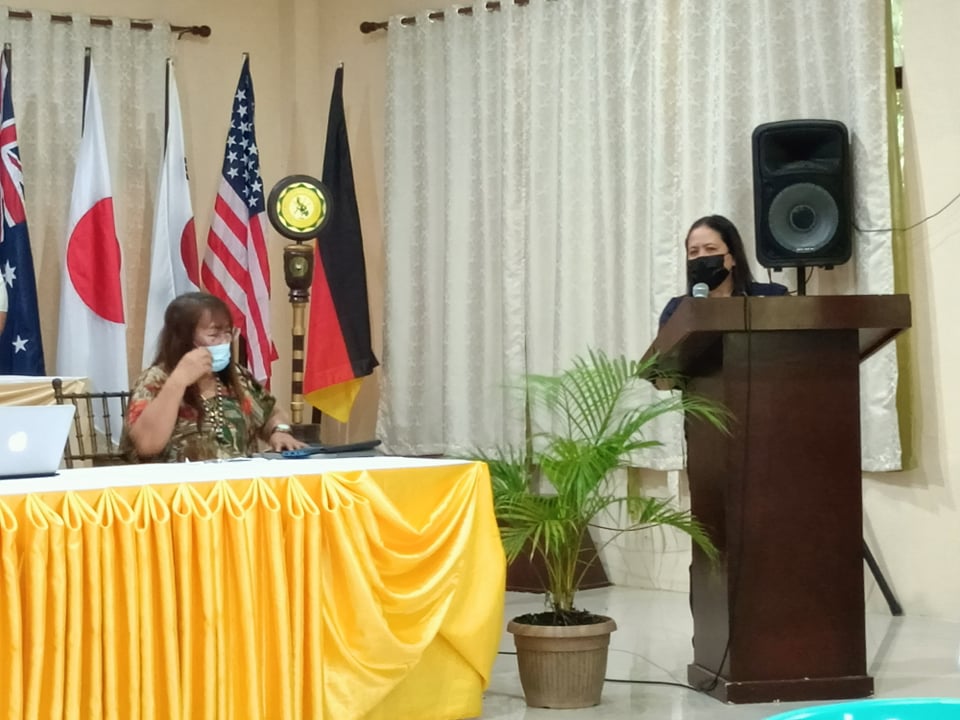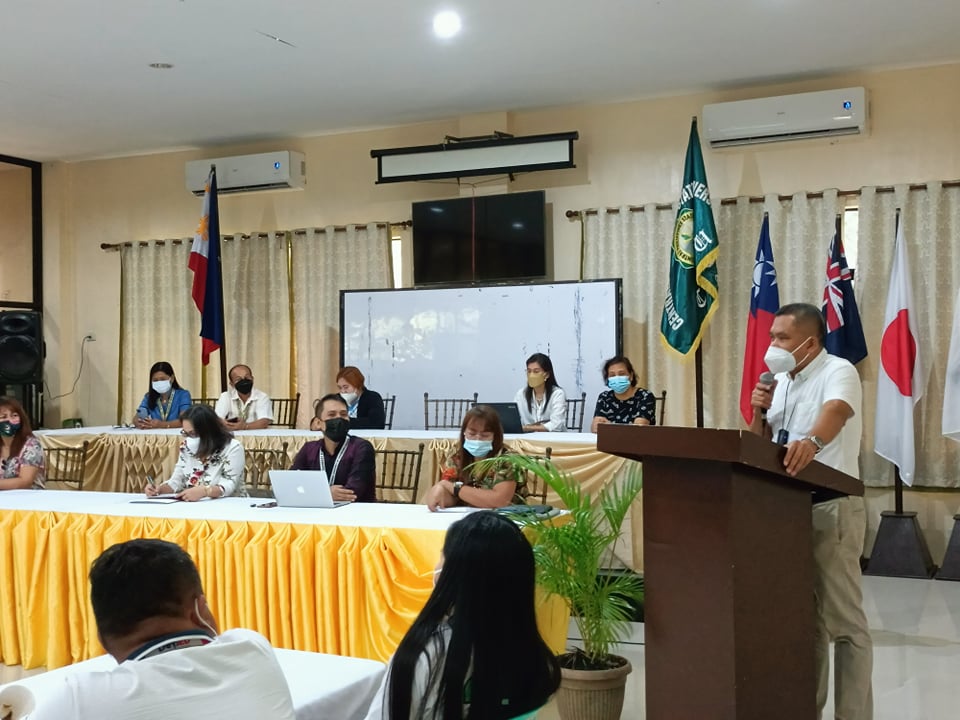 Presenting their proposal to CPSU, Sir Junrey Esparar, DedEd-Kabankalan OIC-CID, explained that DepEd Region VI established the SHA to develop champion school leaders in the twenty (20) schools divisions in the region in adherence to DepEd's VMG, as well as contribute to their regional mantra which is, "every child is a champion."
"The program specifically aims to further develop the leadership competency of aspiring educators to better prepare them to lead and manage a school," Sir Esparar said.
It is in this direction where they see that champion children are produced by champion teachers. And champion teachers are developed by champion school heads. And given the multi-dimensional roles of school heads, there is a need to enable, educate, train and develop school heads to best prepare them to champion school leadership and management.
Presenting the Farm School proposal was Ma'am Elvie Verde, EPS of DepEd Kabankalan, who discussed the benefits and sustainability of their current projects as well as future plans that ensure healthy and nutritious foods for their pupils. Collaborating with CPSU will further strengthen their existing programs with practical, effective inputs from the University.
Responding to this, Dr. Abello presented the accomplishments and life-changing impacts of the University's Farmers' Village and Training Center to the beneficiaries' socio-political and economic well-being, that boost income generation, and create access to education as well as in widening of linkages.
Dr. Mae Flor Posadas, VP for Research and Extension, likewise showcased the engineered bamboo facility of the University, its import-quality products and how it provided livelihood opportunities for the locals as well as economic benefits for the community.
Dr. Riza Stephanie Alfaras, Graduate School dean, further presented to the group the Graduate School programs offered both in the Master's and Doctorate degrees, as well as the requirements for admission. She further explained the enrolment trend as well as the various agencies where its students are connected with the most number coming from DepEd.
Dr. Cecilia Abello, DepEd Kabankalan Chief SGOD, expressed how their initiative, with the support of CPSU, would lead to the development of highly competitive and competent school leaders who are capacitated to rise above the challenges of the current education setting.
Hence, equipped with skills to be global educators, this future program of CPSU with DepEd is anticipated to lead towards innovation, creativity and a wealth of knowledge for the country's education sector.
Also present during the said meeting were Dr. Roland Marcel Bachiller, dean of the College of Agriculture and Forestry (CAF), Ma'am Maryvic Pedrosa, CAF extension program coordinator, Dr. Grenny Jungco, Quality Assurance Director and Dr. Josephine Asuncion Emoy, IMPDC Director and Adviser of the School Publication.
The said meeting was facilitated by the Graduate School headed by Dr. Alfaras, together with the VPAA Office, VPRE office and the College of Agriculture and Forestry.
By: J.A. Emoy