CPSU GAD team joins WSAP 12th National Conference, Dr. Jareño sits as new VP
The unequivocal roles that women play across different dimensions of society had long broken the social divide that created gender disparity between men and women in the country. The women of today are empowered to contribute and benefit equally from all aspects of development that provide relevant impact to their lives, the community and society.
Enthralled to further vitalize women's emblem in the domestic and social sphere, the Women's and Gender Studies Association of the Philippines, Inc. or WSAP held its 12th national conference with the theme, "Designing the Better Normal: Challenges, Connections, Care" last May 26-28, 2021 via zoom teleconferencing hosted by the UP Center for Women and Gender Studies (UPCWGS).
Being active, ardent advocates for such cause, Central Philippines State University, through its Gender and Development (GAD) Program, participated in the said event with the aim of gaining current insights, trends, and initiatives that could be a venue for possible benchmarking activities for the institution.
One major highlight in the said event was the keynote speech of the Vice-President of the Republic of the Philippines, Hon. Maria Leonor "Leni" Gerona Robredo, who reiterated how gender equality is paramount in creating a just and sustainable society. She placed emphasis on how these once taciturn members stepped out to create lasting echoes of their voices.
"Women should be given equal inclusion in all areas of development in society. Towards this direction, women should be equipped to make life-determining choices by participating in developmental process and social change," VP Leni said.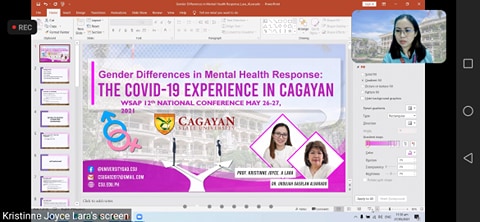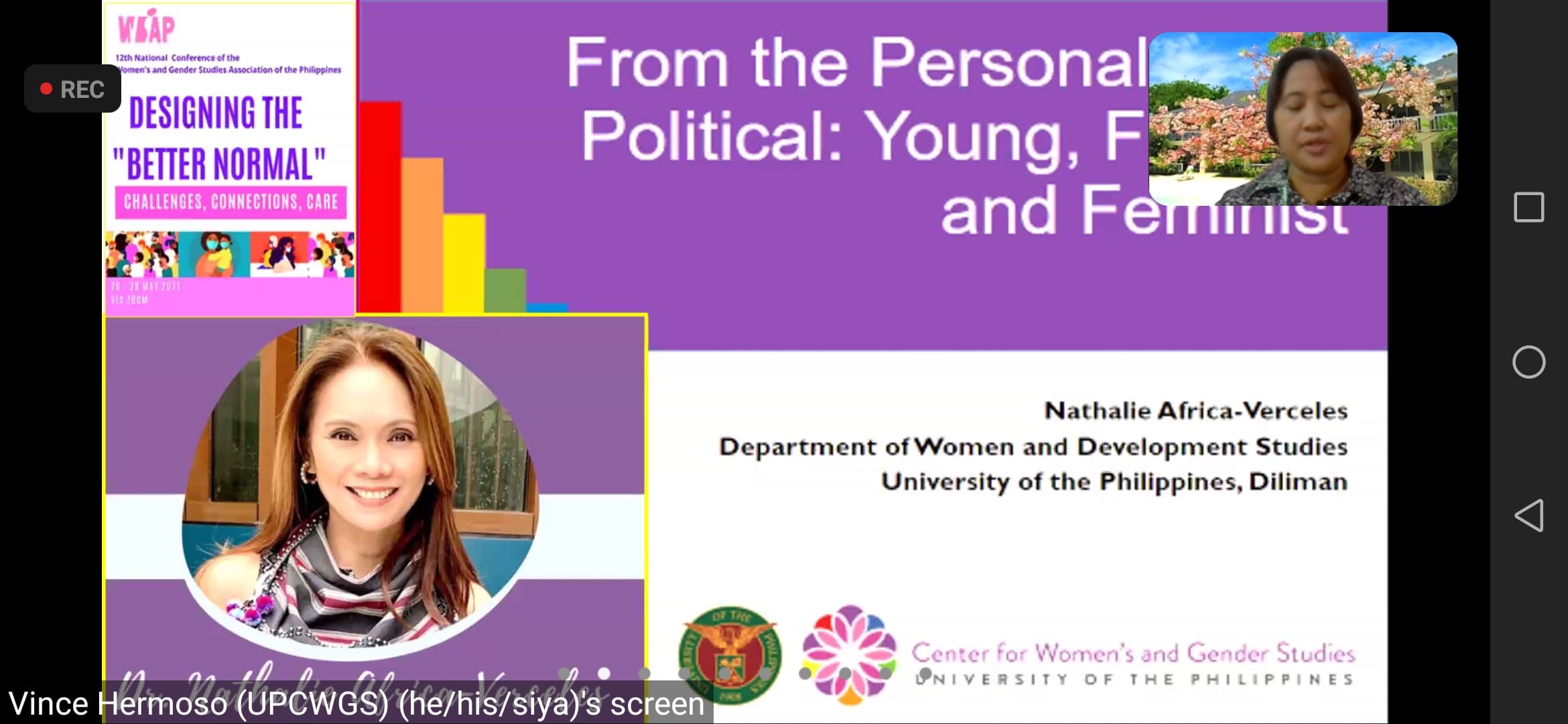 Likewise, renowned WSAP members and gender advocates shared their remarkable research outputs during the plenary sessions. In the entire three-day event, insightful exchanges of research results, programs, practices, innovations, and advocacies all anchored on the gender equality and women empowerment agenda took place.
The 10 categories of researches for this year's theme were; Women in Education and Beyond for Panel 1, Gender, Research and Creative Writing for Panel 2, Online Learning: Impacts to Gender Education for Panel 3, Well-being and Media Technology for Panel 4, Economy of Care for Panel 5, Pandemics and the Economy for Panel 6, Exploring Feminist Practice through the Ethics of Care and Justice for Panel 7, Pandemics and Health for Panel 8, From Phenomenology to Victimology for Panel 9, and Safe Spaces in Schools, Universities and Other Public Places for Panel 10.
A total of 18 GAD team members coming from the 10 campuses of the CPSU attended the said conference. The team was headed by Prof. Noel S. Dayono, CPSU GAD Focal Person. The other participants from the GAD Team members are the following: Dr. Pilipinas Ma. Dechavez-Jareño, Dean, Office of Student Services and Affairs; Dr. Angelie Rose L. Lumba, Director for Research and Development Services; Dr. Jimmy O. Degillo, Director for Extension and Community Services, Dr. Riza Stephanie A. Alfaras, Dean of Graduate School; Dr. Josephine Asuncion R. Emoy, IMPDC Director and Adviser of OSSA-Student Publication Unit; Dr. Flora L. Carpio, Director for Development Communication and Information Office; Dr. Jeffrey Gil Lingamen, CAS Faculty; and the GAD Campus Coordinators such as Prof. Simias Abundo (CPSU-Moises Padilla), Prof. Alfonso Gargar (CPSU-Hinoba-an), Prof. Ronnie Bautista (CPSU-Sipalay), Prof. Chiquit Gayamo (CPSU-San Carlos), Prof. Jol Gumawa (CPSU-Victorias), Dr. Evangeline Perez (CPSU-Cauayan), Prof. Rosmar Pinaga (CPSU-Candoni), Prof. Willie Lacida, Jr. (CPSU-Ilog), and Dr. Karla Salvallon (CPSU-Hinigaran).
The CPSU team particularly took pride with one of its delegates, with Dr. Pilipinas Ma. "Bembie" D. Jareño who was elected as the new Vice-President for WSAP, Inc. for the period of 2021-2024. She also served as one of the event facilitators and moderators during the 1st day and 3rd day parallel sessions of the said latest conference.
The new set of elected officers who will lead the nation in upholding the banner of women empowerment and gender equality in the next four years are as follows: Dr. Excelsa C. Tongson of the University of the Philippines (UP) as the WSAP President, Dr. Pilipinas Ma. Jareño of Central Philippines State University (CPSU) as the Vice-President, Dr. Praksis A. Miranda of the Philippine Normal University (PNU) as the Secretary, Dr. Melanie M. Reyes of Meriam College as the Treasurer, and the WSAP Board Members are Dr. Jeane Peracullo of De La Salle University (DLSU), Dr. Ma. Elissa J. Lao of Ateneo de Manila University, Dr. Rebecca Padilla-Marquez of St. Scholastica's College, and Dr. Rosalyn Romo-Echem of Western Mindanao State University.
By: J.A. Emoy