CPSU ushers rural industry to marginalized farmers through agri tools fabrication
CPSU Main Campus - College of Engineering (COE) in collaboration with the College of Agriculture and Forestry (CAF) and the Office of Extension and Community Services conducted a three-day training workshop on Design and Fabrication of farm tools and equipment to CATAFA last April 21 - 23, 2021 at Purok Mainit, Brgy. Camingawan, Kabankalan City.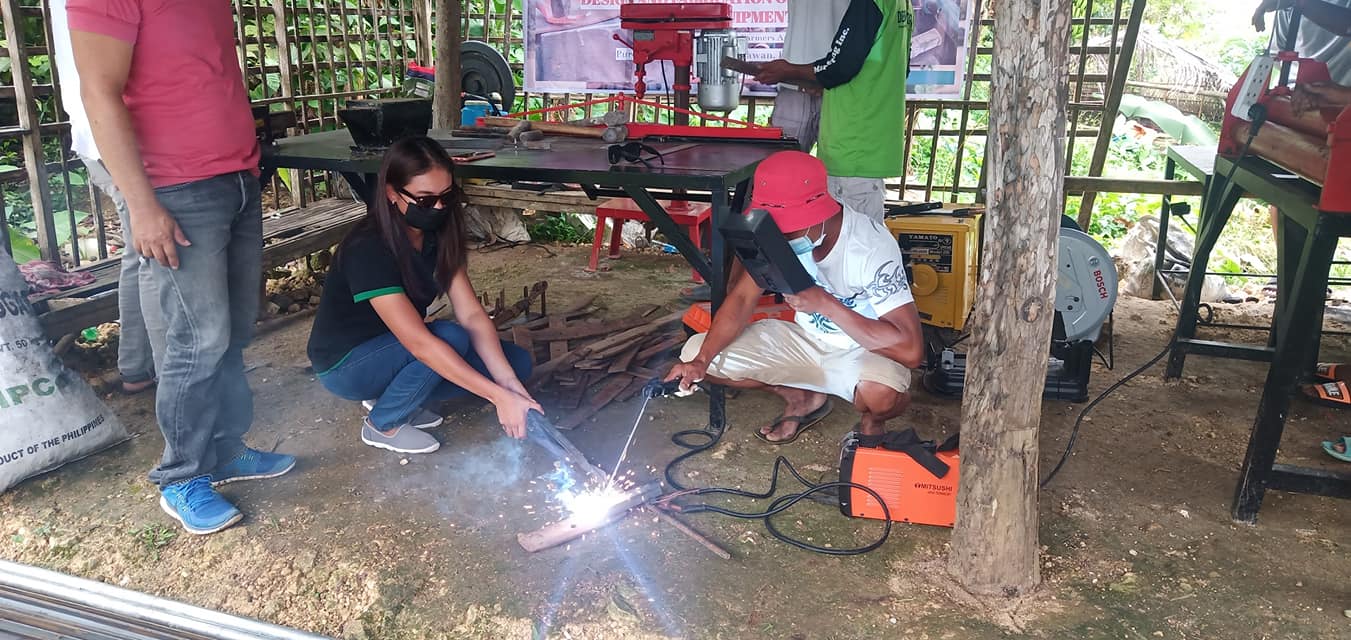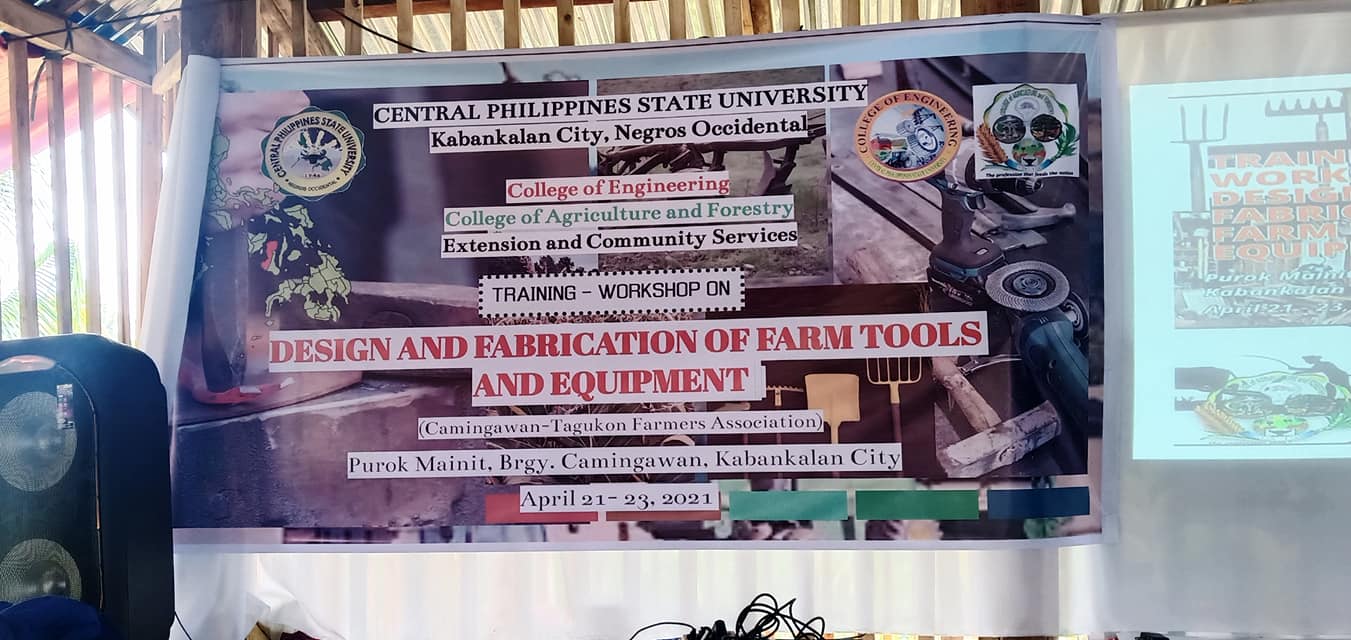 This is part of the initial take-off of the University in strengthening rural industrialization in the countryside and eliminating poverty by assisting local farmers with basic and essential knowledge, skills and capacity to stabilize and revamp their main livelihood source - farming.
A total of 35 Camingawan -Tagukon Farmers' Association or CATAFA members were taught on the principles of machine fabrication and were given hands-on training in making basic farm tools.
Dr. Aladino Moraca, CPSU president, said that this activity will provide huge strides to the farmers to better meet their needs by raising the productivity and competitiveness of the country's agriculture sector.
Instrumental to this realization is the RU Foundry and Machine Shop Corporation (RUFMSC) headed by its owner and CEO Sir Ramon Uy, Sr. who donated several machines and equipment for the fabrication of various farm tools. The initiative was part of the company's farmers' assistance program.
"This is now the living testimony to the agreement made by CPSU to the CATAFA, RUFMSC and Eco Agri Foundation last February 10, 2021 on the establishment of a small scale "pandayan" as a start up support facility and equipment for community development project," Dr. Moraca said.
Farm tools manufactured from the said workshop were bolo, crowbar, hoe, grab-hoe, axe and many more.
Speakers during the said training were Engr. Jolly Coronado who discussed on the topic, design and dimension of different farm tools and equipment, and Engr. Janet Serisola who shared insights on intellectual property awareness. Their team was headed by Engr. Rene Dagunan, COE dean.
By: J.A. Emoy
Photo credits: M. Pedrosa