ECSO holds graduation rites to light vehicle driving course completers
Central Philippines State University through its Extension and Community Services Office (ECSO), headed by Dr. Jimmy Degillo, has been extending various technical skills and livelihood assistance to the community to capacitate them with necessary skills for a decent gainful living and function as responsible citizens of the government.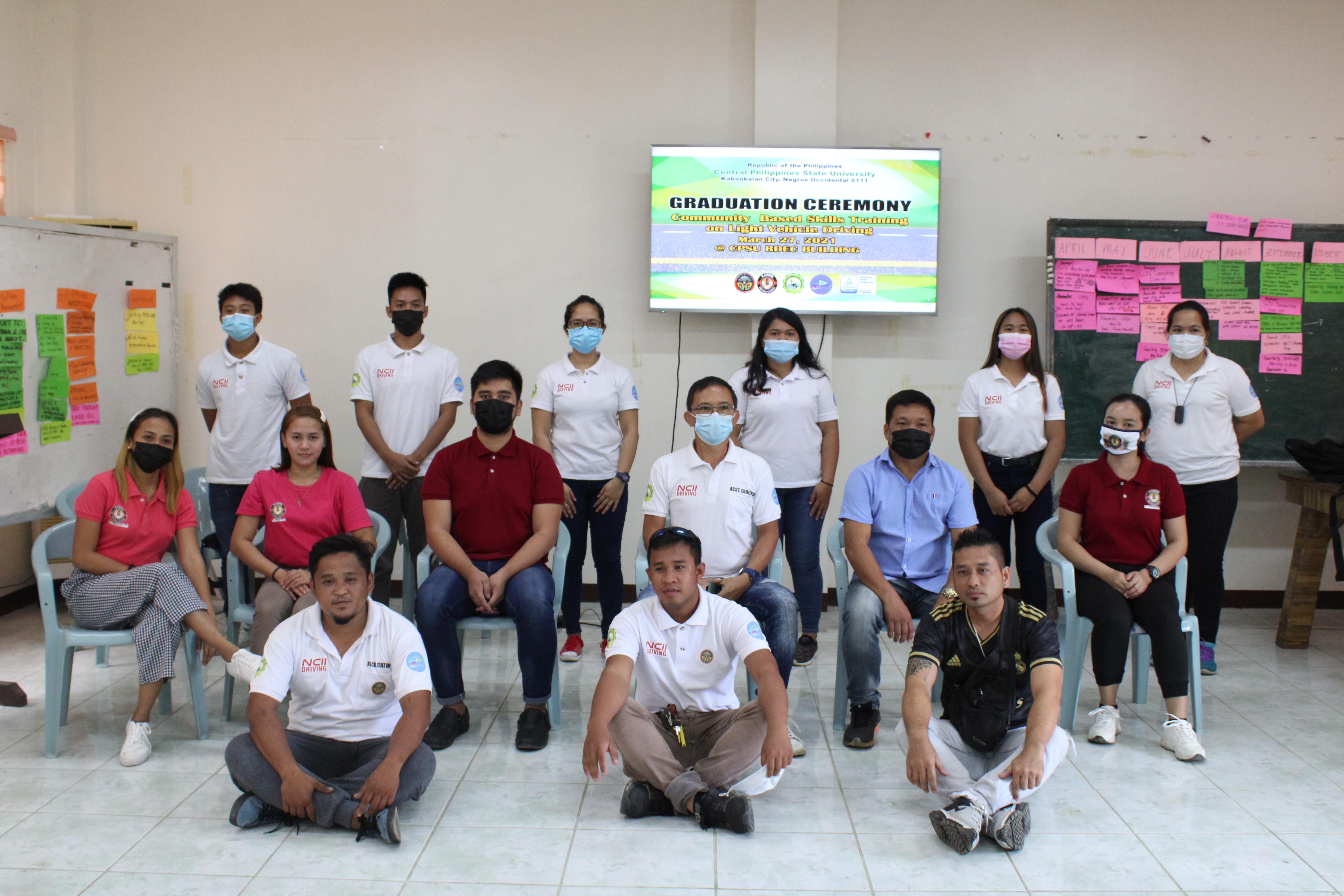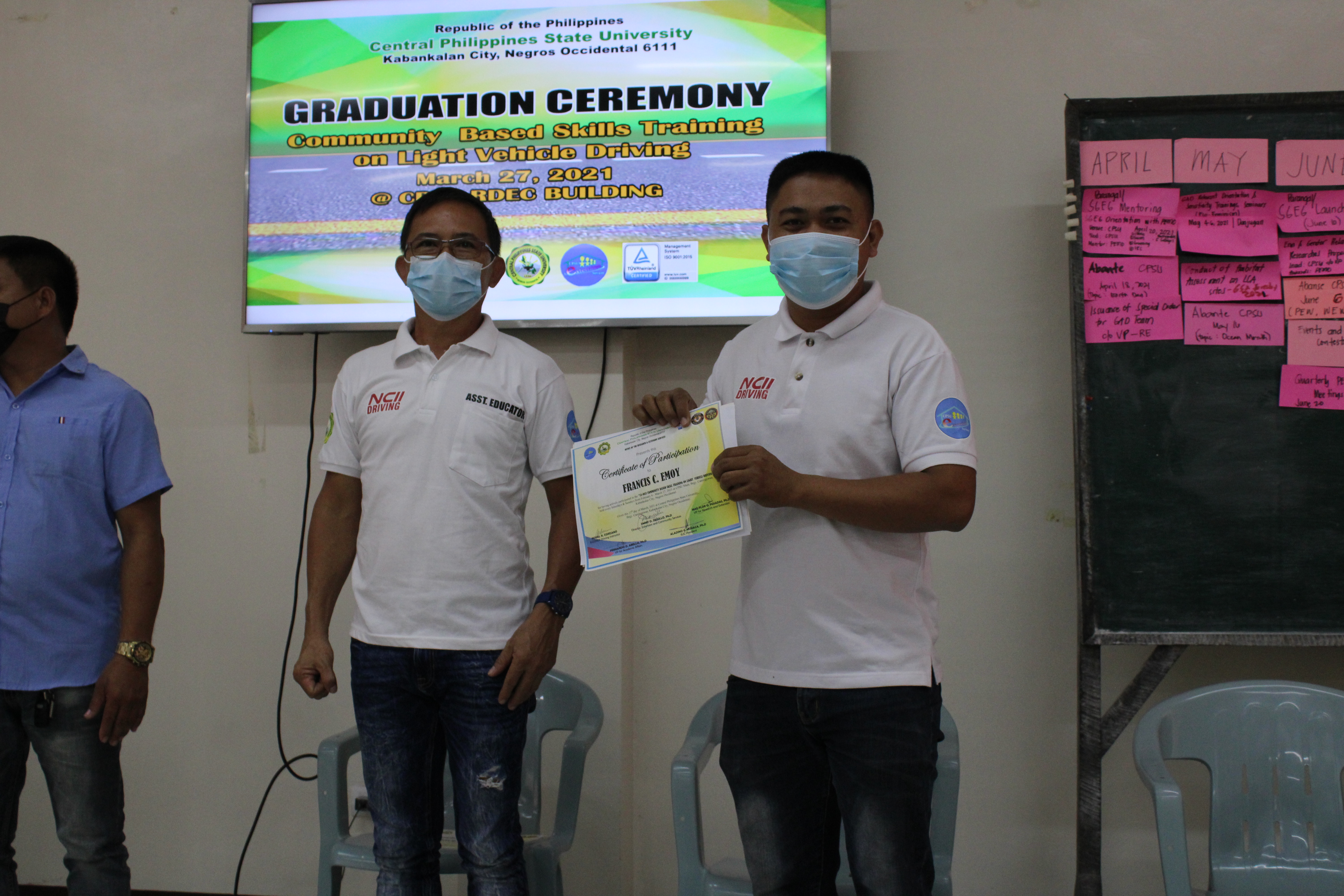 One of the recent programs initiated by the Office was the community-based skills training on Light Vehicle Driving to 43 trainees composed of out-of-school youth and adults in the community including CPSU personnel. This was designed to help them develop basic skills and competency in driving.
The group's name, Team RED LIGHT, which stands for "REsponsableng Drivers para sa LIgtas at Hanep na Transportasyon" underwent series of rigid theoretical and practical driving course for 140 hours or equivalent to 15 days under their training course instructor, Sir Rodel Cordano.
As part of their training, the team invited PMAJ Robelito DL Mariano, the Provincial Officer of the Highway Patrol Team in Negros Occidental last February 13, 2021 at CPSU Main Campus to speak on Traffic Safety Education. Through his representatives, the team gained essential information and updates regarding traffic laws and, road safety.
Last March 20-21, 2021, the team also tapped the MAPD Driving School, an LTO-accredited Bacolod-based theoretical and practical driving course (TDC and PDC) provider to conduct a 15-hour lecture on the basic laws regulating the Philippine traffic enforcement, salient traffic policies and rules, road safety and emergency response. The purpose of which is for the participants to gain TDC certificate for their student driver's permit application.
As the team completed the entire driving course, a graduation ceremony was held last March 27, 2021 at the CPSU football field, Main Campus, Kabankalan City, Negros Occidental.
The said program was in collaboration with the Office of the Vice-President for Research and Extension headed by Dr. Mae Flor Posadas, the Office of the Vice-President for Academic Affairs headed by Dr. Fernando D. Abello and the College of Criminal Justice Education headed by dean Corold Romano.
By: J.A. Emoy
Photo credits: F. Emoy & R. Antonio, Jr.