Kasanag sa isla program: A CPSU extension project on solar home system installation at Bolila Island, Municipality of Hinoba-an
The Central Philippines State University (CPSU) - Extension and community services is one significant function of the institution to reach-out and extend any form of aid and life-changing technologies to its nearby communities to provide needs-based assistance and improve their current status of living.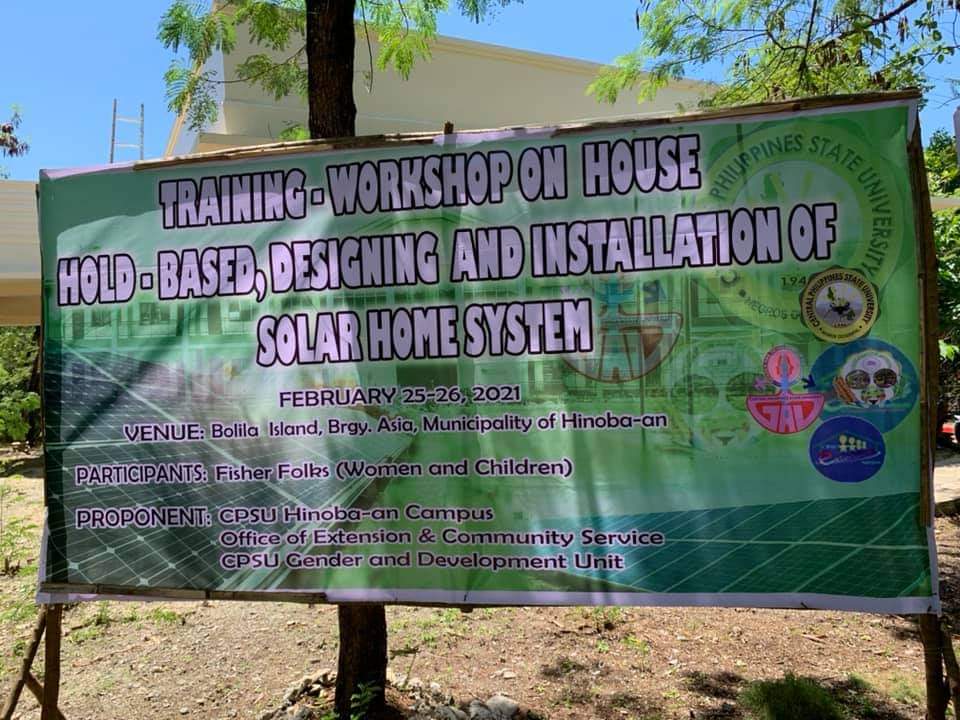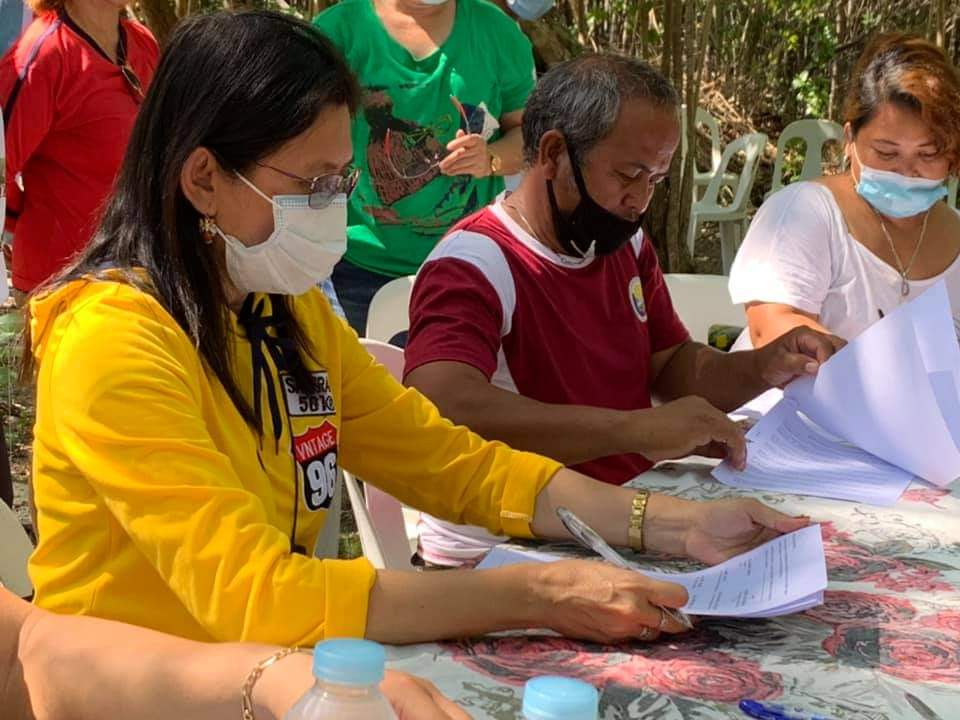 With this, a training-workshop on household-based designing and installation of solar home system was conducted at the Bolila Island, Brgy. Asia, Municipality of Hinoba-an last February 25-26, 2021 by the CPSU team headed by the Hinoba-an Campus administrator Sir Mark Anthony Abello, and the campus Extension Coordinator Joe-an Mae Escober.
With them to support the activity were CPSU President Dr. Aladino Moraca, VP for Research and Extension Dr. Mae Flor Posadas, VP for Academic Affairs Fernando Abello, VP for Admin and Finance Marc Alexei Caesar Badajos, Director for Extension and Community Services Dr. Jimmy Degillo, and Director for Research Dr. Angelie Rose Lumba, along with other CPSU personnel.
This was in collaboration with the LGU of Hinoba-an led by Hon. Mayor Ernesto Estrao and his executive assistant Anie Taganile.
The purpose of the said project was to bring light and hope to this marginalized community by sharing resources to promote agriculture programs and educate the community on the proper environment and resource management conservation and protection.
Particularly, two (2) solar home systems were installed for Bolila Island Training Center. This is to promote livelihood for women even during the night to sustain their main sources of living. At the same time, this serves as a venue for their children as they answer their modules.
The island where their training center is located also serve as evacuation center during frequent floods in their place since it is constructed at a higher elevation. However, the long-term dilemma of the locals is the lack of electricity in the area especially during emergency situations.
Hence, this extension program of the University is an answer to their long-existing problem on the lack of power supply. The lead trainer for this solar installation is Sir Jundel Gonzaga, CAF faculty. Participants were the fisherfolks particularly the Bolila Island Mangrove Community Association headed by their chair Merryl Torrecampo with an estimate of more than 100 members, and the Purok Chair of the Island, Allan Gandecila Bolila.
Proponents of the said project were the CPSU Hinoba-an Campus, Office of the Extension and Community Service and the CPSU Gender and Development Unit.
Since this activity is a trade-off, in return to the services provided by the University the community is expected to sincerely and completely protect their 40 hectares of mangroves in the island and practice organic farming.
These were stipulated in the signing of their Memorandum of Agreement (MOA) between the two parties. Likewise, this will open future extension activities in their area such as practical and climate-suitable agriculture and livelihood technologies and services to be extended by the University.
By J.A. Emoy
Sources and photo credits: J.M. Escober and M. Posadas