CPSU inks usufruct agreement with DepEd - Kabankalan to support basic education in the community
Central Philippines State University signs usufruct agreement with the Department of Education – Kabankalan in support to the latter's mission of facilitating their noble mission of delivering quality basic education to their main clienteles.
Atty. Racel Malaluan, legal officer, stated during the ceremonial signing held on February 3, 2021 at the Accreditation Center, CPSU – Main Campus, that the said agreement would give legal right to the six (6) public elementary schools erected within the reservation area of the University to use the current sites they are occupying for them to carry out their goal of providing basic education especially to the far-flung areas in the community.
These schools are the Ballo Elementary School, Mansumbil Elementary School, Pres. Osmeña Elementary School, Camingawan Elementary School, NOAC Elementary School, and the CPSU Agricultural Extension Outreach Program – Farmers' Village Training Center or AEOP – FVTC located in So. Lucay, Brgy. Camingawan.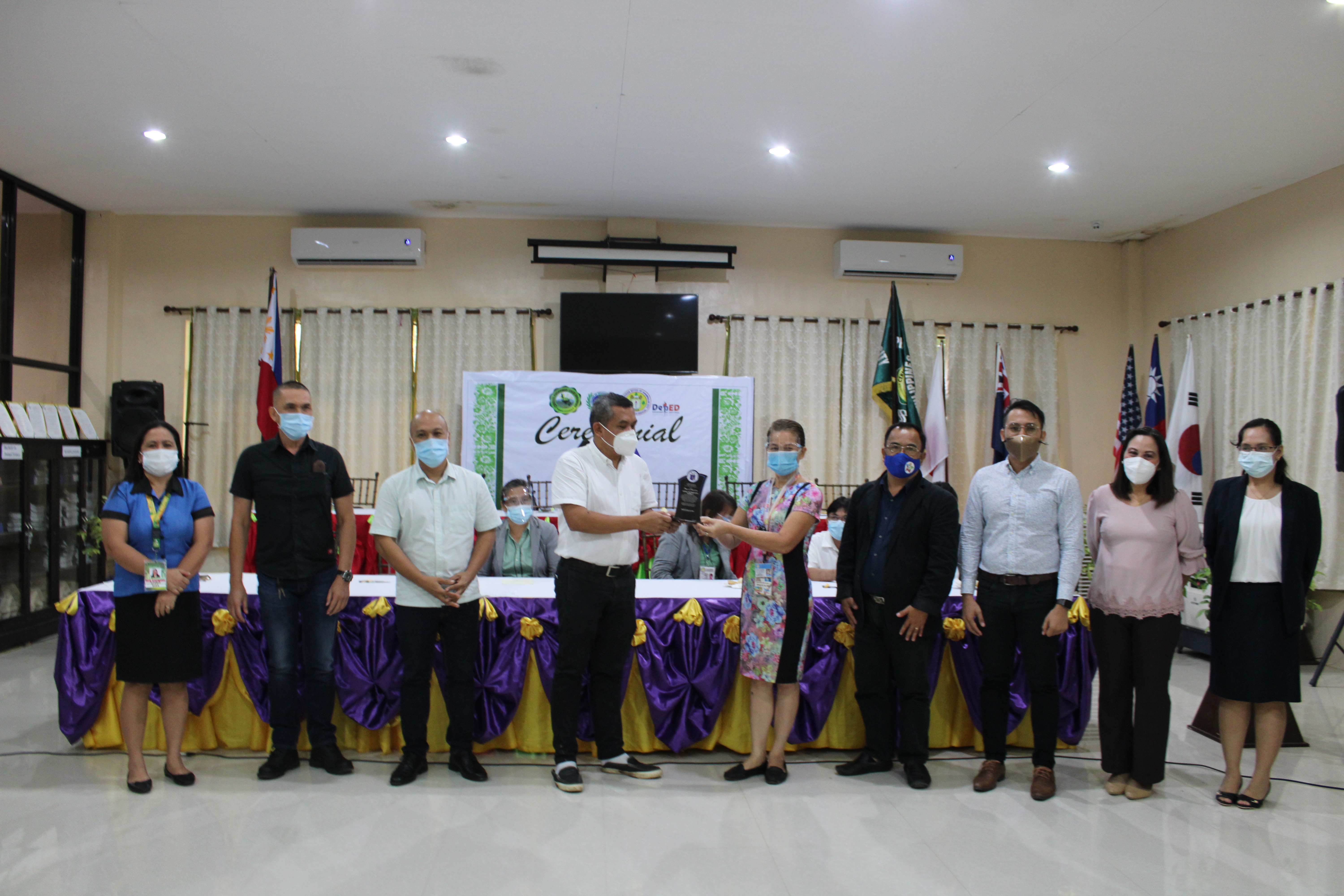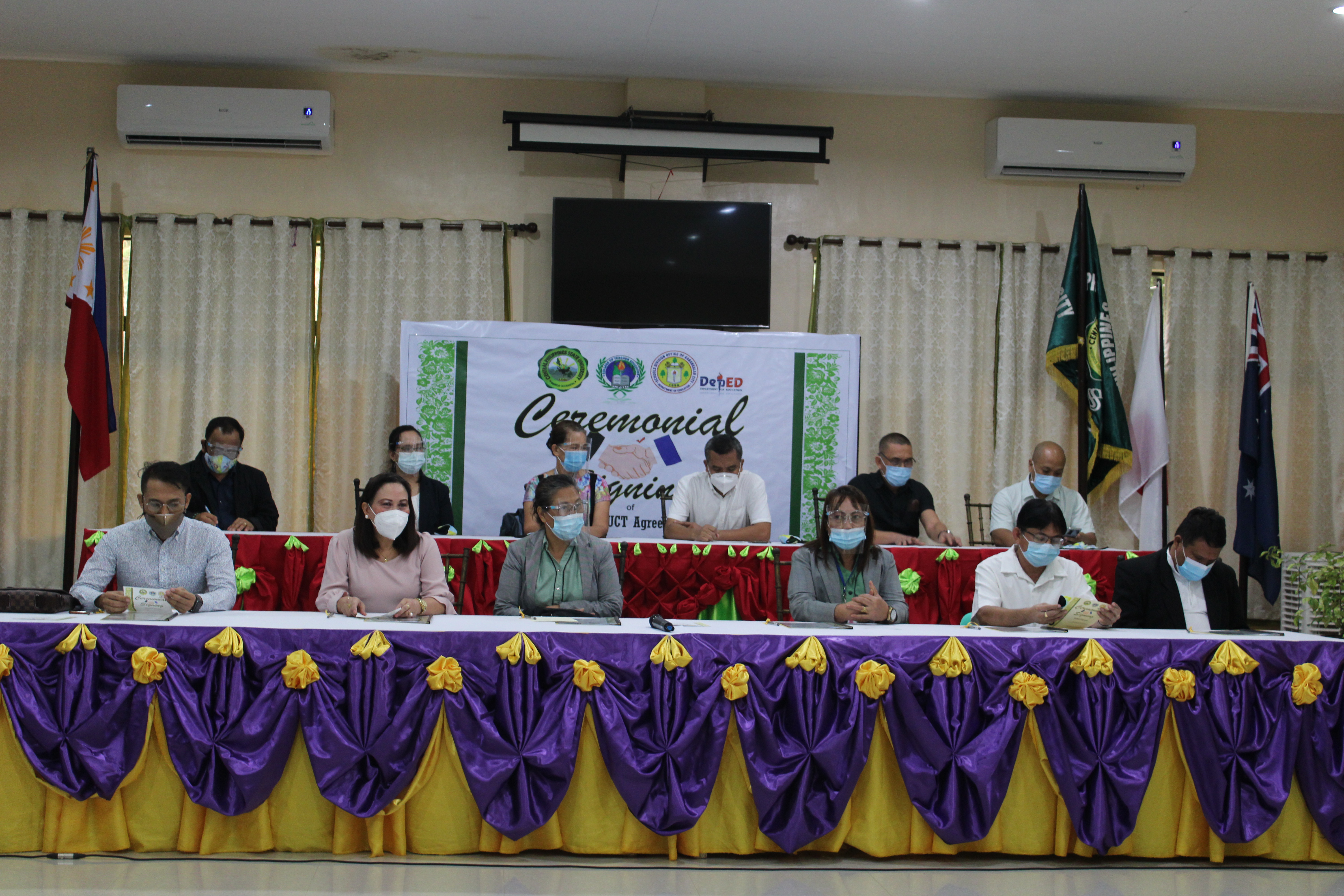 It has been the forefront goal of the University to alleviate poverty in the community through the delivery of quality education and sustainable life skills that it imparts to its students. And DepEd has been complementing CPSU in reaching this goal through various programs and activities, not to mention the training that DepEd provides to the pre-service teachers of the institution during their community immersions and practice teaching.
"This is CPSU's gesture of commitment to manifest its support to DepEd being its long-time partner in the pursuit of addressing critical educational needs in the community," Dr. Moraca said.
Dr. Moraca likewise emphasized that this is part of the University's plan of appropriately managing its vast reservation area including its resources. With a total of 4, 653.7 hectares, it is a serious challenge for the school to maneuver accurate and legally bounded decisions and actions to protect and preserve the resources of the University.
Dr. Portia Mallorca, CESO V, the Schools Division Superintendent of DepEd Kabankalan, expressed her gratefulness for this support shown by CPSU. She acknowledged how external partners like CPSU have helped them in countless ways in the eventual realization of their goals.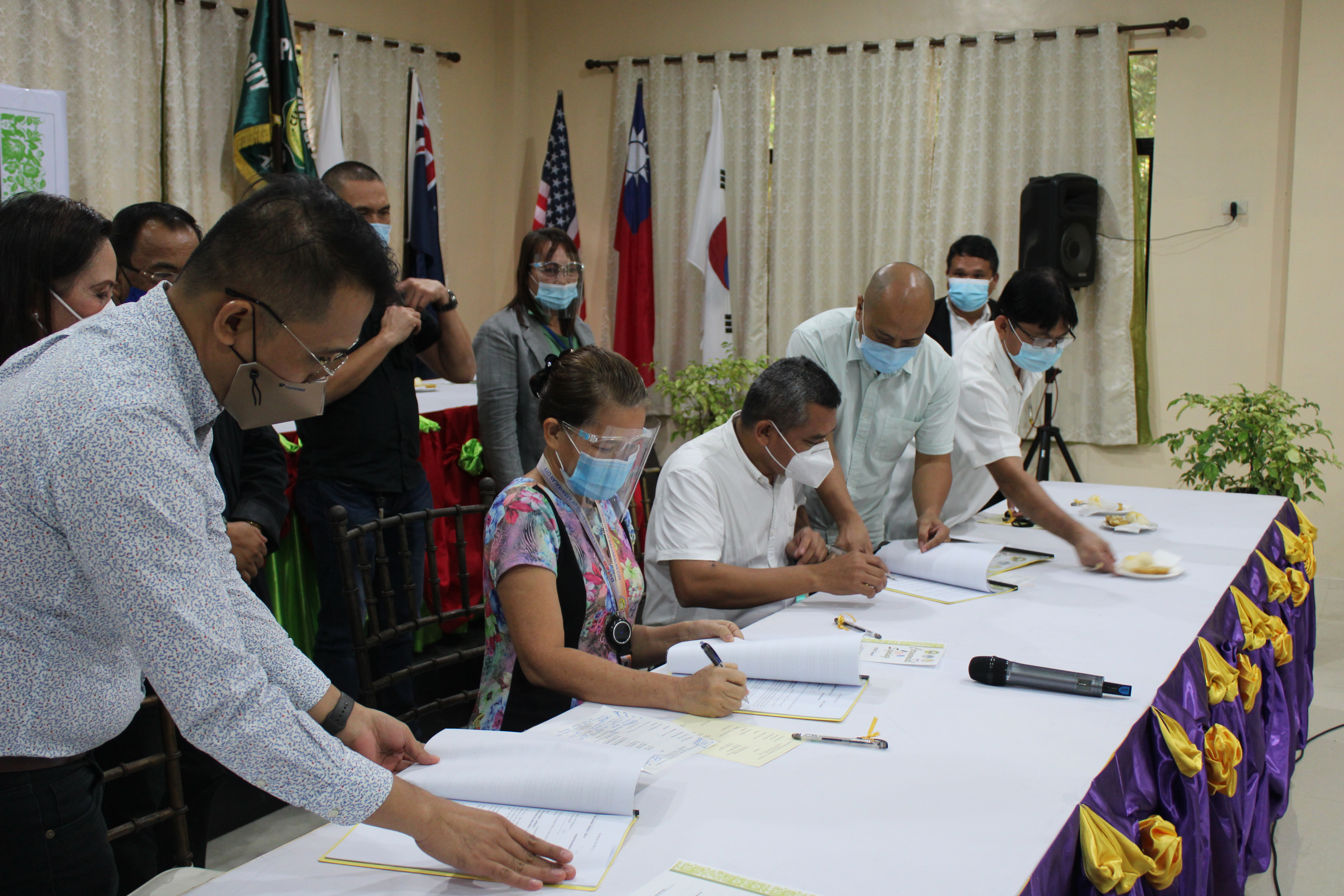 "This event can be described in ABCD. A is for acceptance that we need partners to bridge our goals. B is for blessing, like CPSU being a great help to DepEd through this agreement. C stands for Channel of collaboration, and Commitment that these two agencies have forged being driven with one goal, education. And lastly, D stands for Development for, through this agreement, it would pave the way towards better and brighter future of students.
In return, DepEd gave a plaque of appreciation to CPSU, particularly to Dr. Aladino Moraca, University President, Dr. Fernando D. Abello, VP for Academic Affairs, and Dr. Riza Stephanie Alfaras, dean of the College of Teacher Education (COTED), in grateful recognition and sincere appreciation of their benevolent contributions to education, commendable services and principled partnership with DepEd SDO – Kabankalan City in the implementation of the Department's thrusts, programs and activities that significantly contributed in the realization of DepEd's vision, mission and mandates.
Signatories in the usufruct agreement were Dr. Aladino Moraca, Dr. Portia Mallorca and Sir Peter Galimba, the Asst. Schools Division Superintendent.
Also present to witness the event were CID Chief Junry Esparar, SGOD Chief Dr. Cecilia Abello, AOV Arnold Magdaet, SGOD EPS Julieta Gempison, SEPS Sheina Saquian, SEPS Eulyne Lucerna, and EPS II Roewna Bolo, as well as PSDS Faustino Padilla, Jr., Mary Dayon, and Jolly Gariando, Jr., EPS Elvie Verdie and Romeo Poyogao, EPS II Kean Von Yupracio, TIC of Ballo Elementary School (ES) Patric Española, TIC of Camingawan ES Lowanda Padilla, HT of Mansumbil ES Araceli Opeda, P I of NOAC ES Teresita Cadagat, TIC of Lucay Ext. Liezel Roca, P II of Pres. Osmeña ES Loreto Cari-an, Jr., PDOH Rictee Resano, and SGOD clerk Noraline Carbajosa, along with other DepEd personnel.
From CPSU, present to witness were Dr. Marc Alexei Caesar Badajos, VP for Admin and Finance, Dr. Grenny Jungco, Director for Quality Assurance, Dr. Merfe Cayot, Board Review Director, Dr. Josephine Asuncion Emoy, IMPDC Director, Ma'am Rachel Robles, Sports and Cultural Director, Engr. Ma. Cristina Canson, Director for Planning and Development, and Dr. Denis Bilocura, Director for International Affairs, along with other CPSU personnel. // J.A. Emoy